WordPress is an enormous platform for bloggers enabling to benefit from hundreds and thousands of free and payable plugins. Many developers present plugins for different aims, businesses, blogs. Some of them are presented in the WP Repository as free software. Yet, some others have only Premium features. After creating the plugin, developers or companies have an important thing to think of. And that is how to sell WordPress plugins. So, we are here to discuss the must-done steps in 2022 to organize your product sales correctly.
---
Step 1: Choose the Right Marketplace
The marketplace where you need to upload your plugin highly affects its sales. Here you have two choices. The first is CodeCanyon. And the second is your own website. Let us discuss these two variants separately.
What is CodeCanyon?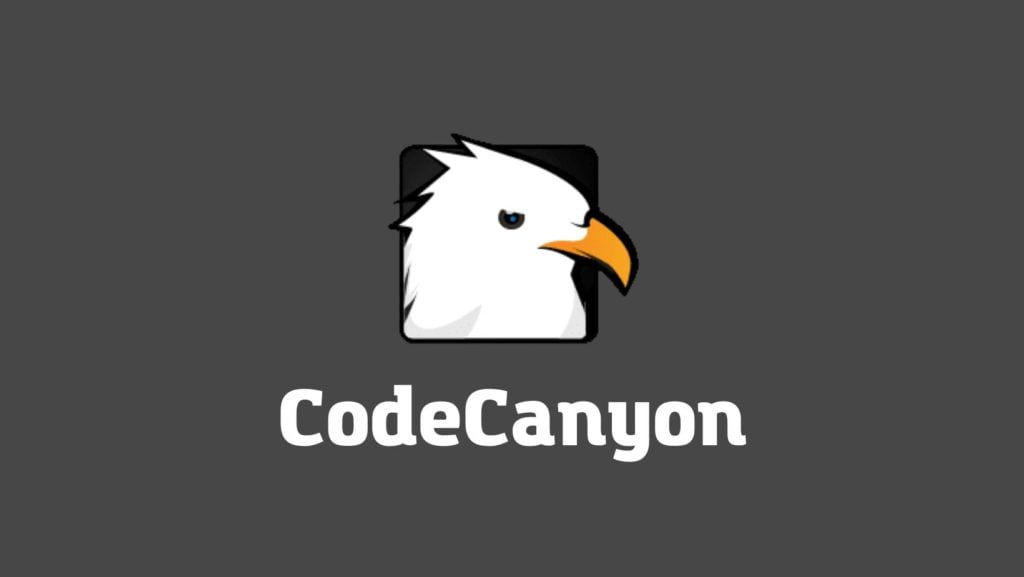 CodeCanyon is a platform and presents a part of Envato Market. Here, you can obtain or sell scripts and elements with a big variety of languages such as:
In addition to the mentioned ones, you can buy or sell plugins on this platform. Yet, before registering your plugin here you need to take into account the platform's cons and pros.
Pros
Codecanyon has many advantages for the developers who want to sell the product. So the first one is that it is safe and you can surely trust it.
Besides, it will complete your product Marketing thanks to its fame. In this case, you do not need to pay even a single penny to run a Marketing campaign.
Cons
Along with its good and beneficial characteristics, CodeCanyon has its disadvantages, too. So, it first refers to the commissions. CodeCanyon can take up to 50% of the sales income. Besides, you are not able to choose your own page design and get in direct touch with your customers. The user should pay additional fees to get support in case of any issues.
Moreover, your page should be designed according to the accepted standards. And one more disadvantage is that you can not complete your own SEO optimization within CodeCanyon.
Your Website As A Marketplace
While some people tend to choose CodeCanyon, others decide to use their own websites to sell the plugins. Like the previous variant, this one has advantages and disadvantages, too. Here they are:
Pros
It gives you the desired freedom to design your page as you wish and complete your Marketing strategies. Besides, you do not need to share your income with any other platform. Because when you use WordPress you may build your own Digital product store via WooCommerce or Easy Digital Downloads plugins and enjoy your best experience. And if you are worried about your website SEO, then it is high time you knew about many SEO plugins available on WordPress. One of them is "Yoast SEO" which has great functionalities.
Cons
One of the disadvantages of selling your plugin on your own website is that you need to invest in marketing campaigns. First of all, you should complete on-site SEO for it and write a strong keyword-rich description for your plugin. Then it would be better to have an active blog with valuable content and a landing page.
If you are a plugin developer who does not know SEO strategies or simply does not have time to carry the processes out then it is high time you trusted it to the professionals. It will be better if you choose a marketing agency.
---
---
The said agency offers you to meet many marketing professionals, such as SEO specialists, content and copywriters, web designers, etc. working on your own project.
And the next step you should take is off-site SEO which leads to increased ranking on your website by the actions you take outside of your site. This refers to contacting the best influencers, bloggers, and vloggers and investing some money to offer your plugin's reviews on their sites or YouTube channels. Here you may view an example of plugin reviews.
This is quite a good way to boost your plugin's brand awareness and drive its sales.
In this case, you may trust individual bloggers or agencies that combine many professional vloggers and content writers. It is recommended to request a review from the WPGlob specialists.
---
Step 2: Provide Either Free Version or Free Trial
Two ways are widely used among WordPress developers. If you want to boost your sales then you have to provide either the Pro Version's free trial or upload the free version into the WP Repository.
In case you decided to build a Free version of the plugin you need to be very considerable. The product should be totally bug-free. It is the most important feature, even more, significant than the absence of some features in the plugin. You may give a backlink to your official website through the WP Repository that will directly impact the increased rate of your sales.
Yet, you should note that it is not so easy to upload your plugin into the WP Repository. Getting confirmation from WordPress is not so easy. Moreover, you should care for your free version customers by answering the forum questions and support tickets. Besides, you need to keep the plugin constantly updated and tested with the latest WP updates.
In another way, you can enable your customers to obtain just the free trial of your product. But this is too risky. There can be problems related to security and licenses. Also, a user can benefit from the free trial and leave your product because he/she completed the needed work with it. In this case, you need to think of additional methods to prevent the actions of these types of users.
---
Step 3: Estimate the Prices
At this point, you should consider the examination of your competitors' plugins and their pricing. You need to compare your plugin's features with your competitors' ones and define the optimal prices for yours. Besides, if you have a certain price and feature combination you can put it as a recommended one on the pricing list to boost exactly that plan's sales.
---
Step 4: Manage Refund and Guarantee Systems
Having refund and guarantee systems will impact the user's purchasing decision. You can freely offer the best conditions for the refunds. Do not worry as there are a few people who will definitely demand a refund. And you need to be attentive while providing the guarantee systems taking into account the security issues.
---
Step 5: Define Marketing Strategies
Today Marketing is a driving force for almost every business including selling digital products. So, if you want to drive your product sales then it is high time you determined your Marketing Strategies either on your own or with experienced specialists. Be active on Social Media. Always share new articles and tutorials about your plugin on Facebook groups, YouTube channel, and raise your product awareness. Besides, you may utilize paid ads on Social Media and also, Affiliate Marketing. The latter enables you to promote your product with an affiliate marketer and give him/her a certain amount of commission. They take revenue by giving you the expected results due to their active strategies.
There are many other marketing campaigns that you can apply to boost your sales. However, you should take into account your aims and expected results before starting campaigns.
Besides the said methods, you are able to ask the users for writing reviews considering their importance. The availability of strong testimonials will encourage your future customers to purchase the product based on the other's experience.
---
Wrapping up
To summarize the above-mentioned points we would like to say that increased sales of plugins are related to not only the product quality but also the further actions that you have to take. It is hard work and sometimes requires the help of different specialists or team members. So, the must-done steps to drive your plugin sales are the followings:
Choose the right Marketplace (CodeCanyon or your own website)
Decide to provide either your plugin's free version or just a free trial
Estimate the prices and compare them with your competitors' pricing list
Enable the users to have a refund or guarantee the product
Apply Marketing Campaigns (on the Search Engine, Social Media, etc.)
Now you know all the required principles to get boosted product sales. Use them one by one and enjoy your best experience as a developer or company employee.
If you like the article, do not hesitate to find us on Facebook and Twitter. For interesting WP tutorials, please subscribe to our YouTube channel.
Read the article: "How To Write Effective Description for WP Repository"
Read the article: "How To Increase Plugin Active Installs in the WP Repository?"
Latest posts by Anahit V.
(see all)