Each of us probably encountered the phrase "promo video". This kind of video is foreseen for certain commercial purposes and is a good component of the company's marketing strategies. And as it may have an effective impact on your business growth and product sales, then it is high time you knew how to make promotional video for WordPress product.
---
Why Do We Recommend Using Promo Videos?
The reason why you need to utilize promo videos for WordPress products is very simple. It is because they really work to guarantee the strategy's results.
Almost all kinds of well-prepared promotional videos work. However, you may guess that most of the time people appreciate such videos about limited-term coupons and discount codes. They can also raise the sales percentage. And all this, firstly, for its short duration and catchy visualization.
Promo videos are simple and very understandable. This is the key point of their success. Even if they are less informative than other advertisement visuals they are still easy for users to swallow.
---
When Do I Need To Utilize Promotional Videos?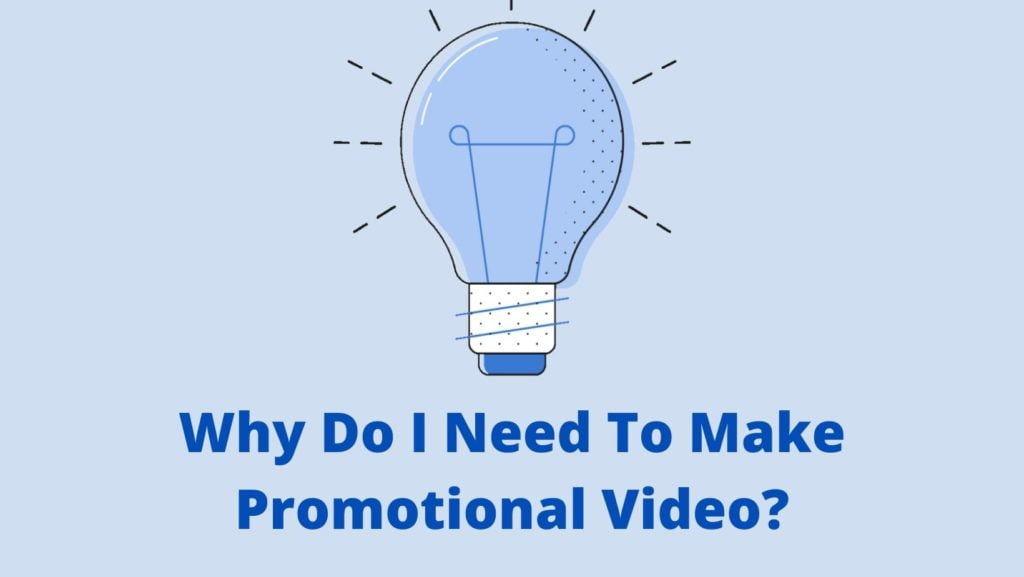 So, at first, promo and explainer videos are very important to attract new clients. So, if someone who watches your product and hesitates to buy the product or service then they will be pleased if you show its main features in a short way. Besides the future clients, the old ones also can be interested in your promotion. As along with the best features that they have already found helpful after using the product they may meet new ones to work with the product in another aspect. So, by presenting the upcoming promo you will most likely engage more old and new customers.
---
How To Make Promotional Videos for WordPress Products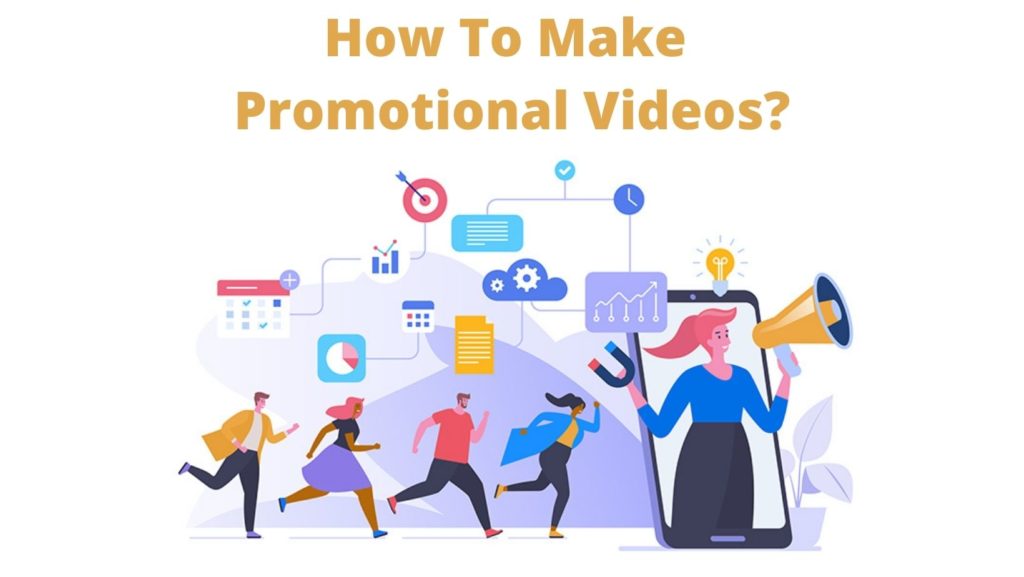 You can effectively advertise digital products like WordPress plugins and themes with the help of promotional videos. Whether you present a seasonal deal for your product's paid version or simply present it to a large auditory you can do these via the promos. So, what steps you should take to present WordPress products and themes. Here is the answer:
Step 1: Write a Script
Based on your strategy and promotional video purpose, firstly, you should write a script for it. Yet, it is important to note that in this case, you are not going to make a long video tutorial about your WordPress product. So, you must not focus on its features, give how-to tips, etc. Instead, the plot must include the main features of your WP plugin or theme. Yet, before coming to the product's key functionalities it is better to raise the main issues that can be solved with its help. So as the clients understand what problems they have and what can be the solution. Besides, you should focus on the correct call to action. Here is the mechanism of how the user makes a conversion decision:
Finds the issue that he/she has
Reveals the way of solution
Meets the solution tool
Uses the call to action button to make a conversion
At this point, you should think like a customer and be as user-oriented as possible. That will be the 1st step to the desired success.
Step 2: Decide the Promotional Video Duration
Here is only one proven piece of advice. You have to keep the promo video short. The statistics show that the shorter its duration the higher campaign's success chance. So, in this case, your promo video's duration must be a maximum of 1-1,5 minutes and not longer. And accordingly, you have to keep the script to approximately 130 words.
Step 3: Complete the Voiceover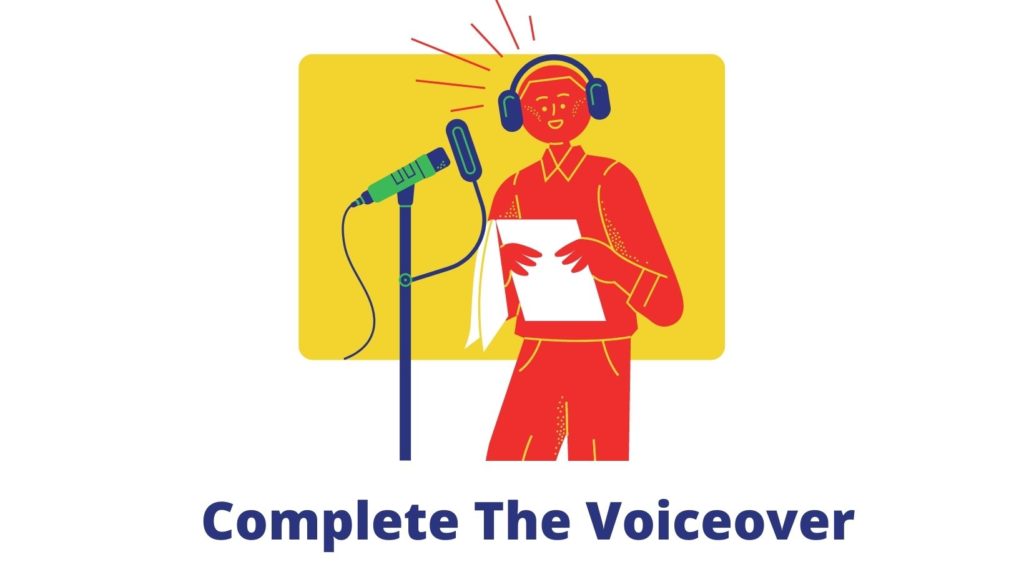 As you prepared the script it is time to complete the voiceover. There are many ways to do so. And here are the three ways that we want to especially spot:
Make it yourself by using a high-quality microphone and recording software that suits you better.
Cooperate with a specialist to complete the work as you have foreseen.
Use human-like voiceover tools. With its assistance, you may easily and effectively record catchy audio yourself.
Step 4: Determine the Visual Style
Your promotional video consists of various scenes. Truly, each of them lasts only for a few seconds, yet each one carries a unique message. So, you should take all the scenes and even seconds into account. And for this. you should choose a good visual style, like high-quality video and photo parts, as well as animations. The latter is especially for the explainer videos. Along with the visual details, it is important to choose the right script and write short but smart headlines and texts where they are needed.
And it will be better to implement a watermark on it. As some people from your audience may not probably understand which company presents the product.
To ease your work as a video maker you can highly benefit from different online tools which offer you to use read-made templates. One of them is Renderforest.
Step 5: Choose a Music
After building the whole structure of your promo video and creating it with an online tool it is time to add music to it. The correctly chosen musical design will make your video even more interesting and impressive. So, for example, if you intend to make an explainer promo video then you need to use one that should help you explain the purpose of the video more easily.
Besides, when talking about your product, it is recommended to add a little bit of funky music. This will make your product seem more simple to use. On the contrary, while speaking about some problems that the customers will encounter, you may use dramatic songs to show that you really feel your customers' needs. Try to follow the sound variations while using this or that song in order not to make music interfere with the narration.
Step 6: Check the output with a mic test tool to ensure everything is alright.
Make it yourself by using a high-quality microphone and recording software that suits you better.
Check the output with a mic test tool to ensure everything is alright.
Cooperate with a specialist to complete the work as you have foreseen.
Step 7: Share the Video On Social Media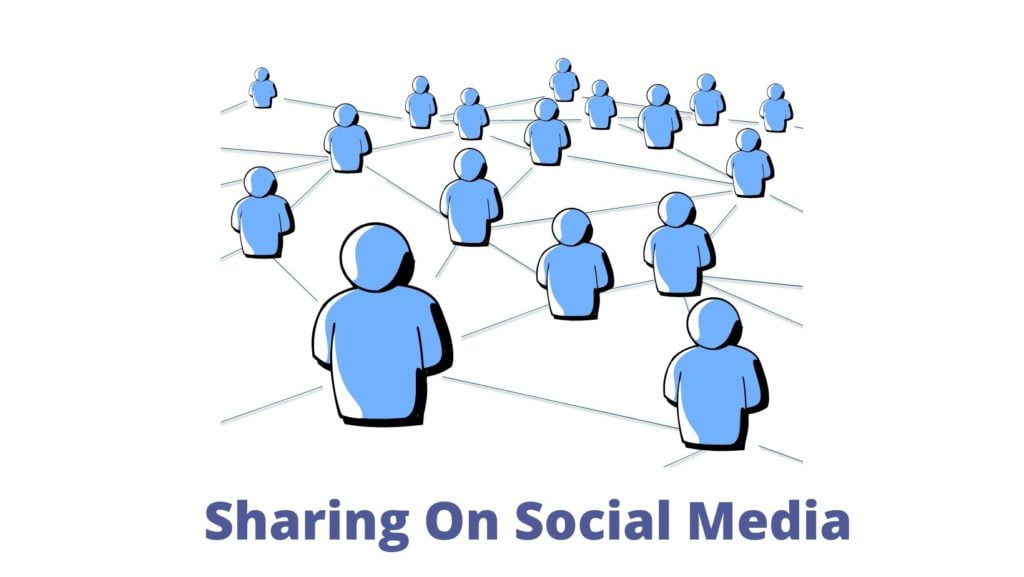 Once the video is ready you should share it on Social Media. It will bring you not only more views but also will raise your product's or deal's awareness among a large audience. Besides, embedding the promo video on the plugins or themes WordPress description is also a good chance to succeed.
---
Let's Discuss an Example
At this point, we are going to discuss a promotional video example. Here you may watch it:
This video was created by the WPGlob team to present a new WordPress free plugin called Autoscroll. It is to provide automatic scrolling for those who do not have the capacity to scroll the page at the moment. In other words, it will make the website user experience even more convenient.
The video's duration is 1,5 minutes. That is a normal duration for a promotional video. It is made with Renderforest- a great tool for making animated videos, logos, and even websites. The templates used in this video are defaulted presented in this software. What refers to music, you are able to utilize default musical themes or upload your own from DropBox, Google Drive, or PC.
---
Promotional Video Content
So, the whole video is based on an interesting story about Jack's daily routine. By saying Jack, the Marketing team considers a huge audience having the same issues as Jack. The issue is that he does not have time to read articles at home and does this for example, while having lunch, working out at the GYM, or simply taking a bath. The problem is that he can not scroll the page during these actions. And at this point, he is provided with a tool that will do the scrolling instead of him. So, we noticed a problem, its solution. All this is presented in a highly understandable way, using animated visuals and funky music to show how it is easy to use the plugin.
After that, the narrator introduces the Autoscroll plugin's features in a short way by marking the most beneficial ones. In the following scenes, they show how it is simple to install and use the WP product with only one click.
And in the end, the video makers used a smart Marketing hack by showing the company's main purpose. And that is to make the customers satisfied while cooperating with WPGlob.
As you may notice, the promotional video helped WPGlob Content Marketing Team to not only present the new WP product but also advertise the agency in a clever way.
---
Summary
Wrapping up the article's content, we would like to mention the significant role of promo videos in boosting your WP product once more. You have learned how to make promotional video for your WordPress product. So, when presenting a new plugin or theme, seasonal deals, discount coupons, etc. you would rather make short but very effective promotional videos based on your audience's preferences.
During the video, you may present their issues, and needs, and provide a solution for them by advertising your product as simple as it is possible. The same is in the case of discount coupons and other seasonal deals. This method is fast, effective, and very impressive. It assists you in not only obtaining new customers but also in bringing back your loyal and old customers by offering them something new from your company.
---
Must-Read Articles
Are you familiar with one of the main article categories presented on WPGlob? That is called "Plugin Marketing" intended to teach you effective steps to boost your products with Marketing Strategies. Here are the helpful articles:
Read about how to sell WordPress plugins:
Learn how to increase plugin active installations:
Know how to write effective plugin description for WP Repository:
If you like the article, do not hesitate to find us on Facebook and Twitter. For interesting WP tutorials, please subscribe to our YouTube channel.
Latest posts by Anahit V.
(see all)