There are various types of plugins presented in the WP Repository. Each of them has certain functionality that is mentioned in the description. Yet, developing a plugin and writing a strong description is not enough to boost your sales or active installs. So one may definitely ask: "How to increase my plugin active installs in the WP Repository?". Therefore, at this point, we are going to learn what you need for that.
So, in the next paragraphs, we will give some valuable tips to boost your plugin sales to prove to the users that YOUR plugin is the one worth activating.
---
1. Present a Bug-Free Product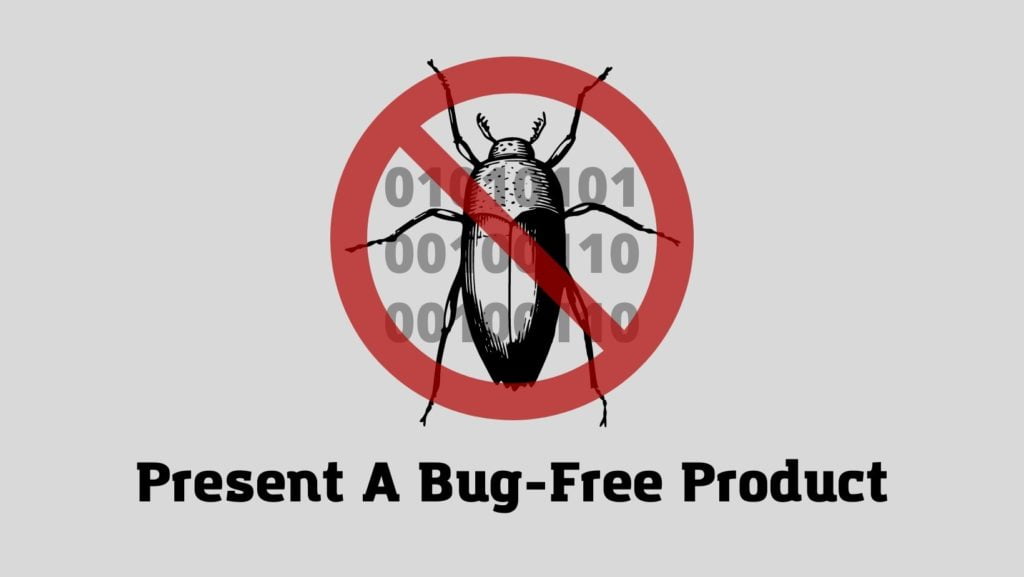 You can write a powerful description mentioning your plugin's advantages and options or complete a full Marketing campaign to boost its sales. Yet, your plugin is purchased or installed only for its good functionalities. So, it should be totally bug-free. The user appreciates plugins that do not cause any hustles while proceeding with them. Or else, they will choose another one. So the first factor to increase your product's active installations is developing and then testing a plugin to guarantee that it is bug-free.
Updating your plugin and testing it with the last version of WordPress is very helpful. As the chance to present an entirely bug-free plugin is very high. Besides, the user does not want to install a plugin that has not been updated for a long time. By doing so, you make people realize that both your plugin and your support service are alive. The prescience of changes you make on it is mentioned via the tag "Last updated" to the plugins that are updated constantly.
---
2. SEO-Friendly Description
While discussing the importance of plugin features we should not underestimate the significant role of SEO-friendly Plugin Description.
It is a must-have part to impact your product's sales. This description should involve:
High-ranking keywords
Beautifully-designed logo and informative banner
A short overview to present the main purpose of the plugin
Video and Media files (such as screenshots or video tutorials)
"Frequently Asked Questions" section with the minimum of 7 questions collected from your support team
Changelog to show your huge contribution to the product creating and updating process
Links to Demo versions
SEO-friendly tags with keywords
The combination of these points will give you a powerful WP Repository description.
---
3. Provide Good Customer Support
Some people seek to purchase not only a good product but also excellent support. That's why B2C commercial support is one of the most important components in increasing your product's sales and active installations. Care for your customers and they will definitely answer you the same way. Consider that you sell not only a great product but also a service that can lead to an increasing amount of customers.
---
4. Collect Reviews From The Satisfied Customers
It is too important to collect reviews and especially positive ones in the WP Repository. This will encourage other users to activate your plugin based on the other's experience.
In this case, you can cooperate with the support team. They should ask a satisfied customer to write a comment or review, if possible. You must know that besides the plugin's features users concentrate on the product's rating and quantity of good reviews. Having almost a 5-star rating and many positive reviews you will persuade the customers to purchase or activate your plugin.
Yet, before asking for a review you need to be very considerable. You should make sure, that your customers are really fascinated with your plugin. That is why asking for a review on the next day of usage is not a good idea. The user needs time to proceed with the plugin and understand whether it is worth utilizing on a long-term basis or not.
Also, do not fake the reviews.
As we mentioned above, reviews play a huge role in increasing your product sales. Yet, these reviews should be real and not fake. That can seriously affect your company's reputation. Besides, your plugin can be deleted or blocked by the WordPress moderators. As they reveal your activity via IP address, as well. So, to avoid these situations you should gather only real reviews.
---
6. Pay Attention To The "Topics" section
The "Topics" section is a forum where the users write their questions and expect answers. It turns into a discussion between the support specialist and a user. This discussion is visible to all the other visitors. They may easily get the answers to the desired questions even in the case, they did not write it directly to the Support team.
Surely, you as a developer or plugin-creating company should actively reply to the questions. And to increase these sections' activity and views you may link to the forum on your official website. For instance, links can be inserted in the "Contact us" or Plugin dashboard sections. So, the users may look for the answers to their questions by reading other visitors' issues and their solutions.
Along with answering the questions in the "Topics" section, you can take into account such forums as Quora. And by responding to the user's issues on that platform you will bring traffic to your website and somehow impact your plugin's increased active installations.
---
7. Use Keyword-Rich Tags
As a part of a powerful description, tags are of special necessity. So, before writing tags on the description you need to do detailed keyword research. Also, you can highly benefit from your famous competitor's plugin review and used keywords.
---
8. Promote The Plugin Outside of WordPress.org
This tip is so far one of the must-do ones. Even though you write a powerful description full of high-volume keywords you can not rely only on it. Yes, WP.org description can highly affect your product's brand awareness. But on some conditions, it is not enough to boost your active installations.
So, after developing and uploading your Free plugin you need to pay attention to product Marketing. This includes promotions beyond the WP Repository. You may utilize some quick tricks, such as presenting your plugin on your website, writing articles, taking video tutorials where you can speak about your newly-developed plugin. Or else, you may trust this work to the professionals who will publish articles or upload video tutorials for your plugin giving you a valuable backlink. And if this process lasts a long time you will definitely see the highest results.
Besides the mentioned methods, you may write guest posts on other sites which Domain Authority is high. This will make your plugin famous among the targeted audience reading the guest post and entering the site where it was published. You may find both payable and Free guest post sites. But make sure, that you publish the article for your targeted audience. Or else, the results may not be so satisfying.
Moreover, you may speak about the newly-launched product on Social Media. As it became a huge part of our everyday life it can make some benefits being included in your Marketing strategies.
---
Who Will Provide You WIth Professional Content?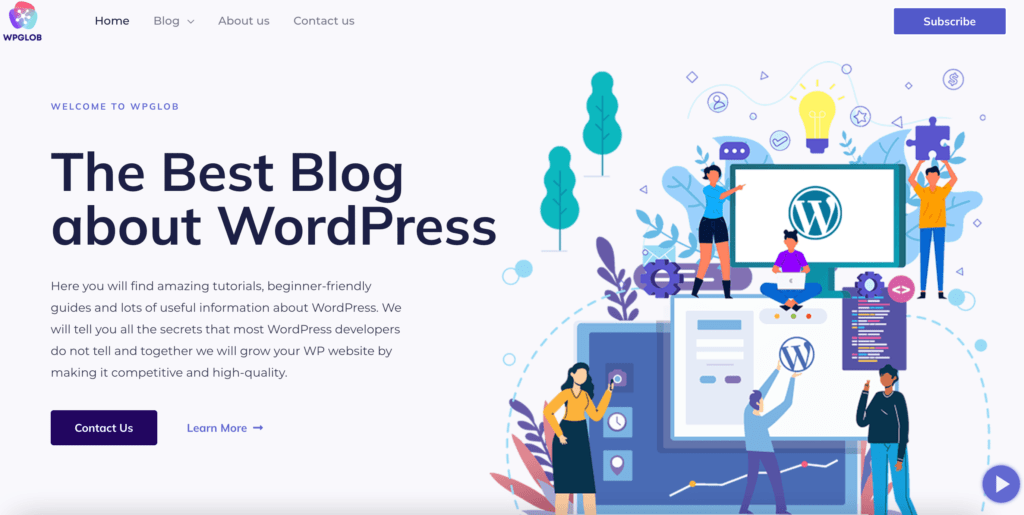 If you do not have such skills or want your plugin to gain brand awareness beyond your own website then it is high time you knew about the WPGlob Content Marketing Agency. It is a place where many professionals gather together to complete marketing campaigns specialized particularly in WordPress. There are content writers, SEO specialists, graphic designers, video bloggers, editors, etc. This means that here you will find all you search for to make your plugin gain many active installations.
Know that the role of Digital Marketing is enormous nowadays. And boosting a product (both Free and Pro versions) without Marketing can not be completed successfully.
---
9. Know The Number of "Downloads"
As you may notice, besides the Active installs there is a second indicator called "Downloads". It is also essential. Yet, you can not acknowledge it as a fundamental indicator. As some people download and try to use a plugin. Then simply deactivate it and stop using it without removing the plugin from their "Plugins" section.
However, it may show the number of interested customers who wanted to try utilizing it. And can serve as one of the identifying factors of your product popularity.
Even though you do not receive realistic information due to the number of downloads, it is a good way to understand how the efforts of the Marketing team affect your product's popularity.
---
Summing up
Coming to the end of the article, we would like to wrap up all the required tips for your product boosting. So, in order to increase your plugin active installation in the WP repository, you need to follow the below-mentioned tips:
Upload a bug-free product
Write an SEO-friendly WP description
Provide excellent customer care service
Collect positive reviews from the users
Do not insert fake comments
Answer the topics opened in the WP repository
Use high-volume keywords as "Tags"
Complete thoroughly prepared Marketing campaigns
Consider the number of "Downloads" along with the "Active Installations"
As the rivalry is fast-growing you need to be very considerable and follow the steps to have a successful experience in boosting plugins in the WP Repository.
If you like the article, do not hesitate to find us on Facebook and Twitter. For interesting WP tutorials, please subscribe to our YouTube channel.
Latest posts by Anahit V.
(see all)