There are several SEO plugins available out there for your WordPress website; however, out of millions, there are just a few which really are helpful enough to assist you in boosting the traffic on your website. So, in this "Best SEO plugins on WordPress" article, we will take a look at the most useful SEO plugins, which will take your search-engine optimization quality to the next level.

If you are ready, let's start.
What is an SEO?
I suggest that we start our article from the very beginning – in our case, the definition and basics of SEO. So, SEO is an abbreviation for search-engine-optimization, which itself is the process of improving the quality of the content by implementing certain techniques and strategies to rank higher in search engines.
Two main types of SEO are:
On-page SEO
On-page SEO is the process of optimizing content and HTML source code. It includes elements such as:
Title tags
Image alt descriptions
Meta descriptions
Keywords
Header tags
Internal/external linking
Content length
Readability
Off-page SEO
Meanwhile, Off-page SEO includes all the optimization tactics that you employ outside of your website. The main elements of off-page SEO include:
Public Relations
Content Marketing
Forums
Guest posting
SEO is important for various reasons, one of which is that it is a fundament of digital marketing because search engines are the primary source of on-site traffic.
What are SEO plugins?
So, as long as we are clear on what SEO is itself, let's dive into the concept of SEO plugins. Basically, plugins are add-ons for your website that add extra functionality to it without the need for extra coding. SEO plugins are plugins that assist you in the SEO optimization of your content. Subsequently, those give you a list of improvements such as adding or removing links and adding images; some of them also check the readability score of your content and provide you with tips to improve it, e.g., using transition words.
Top Best SEO plugins on WordPress
Finally, we are on the main topic of this article. Below are presented the best plugins for SEO forecasting, which are truly incredible and helpful. Most importantly, all the plugins listed in this article perform their functions with no bags.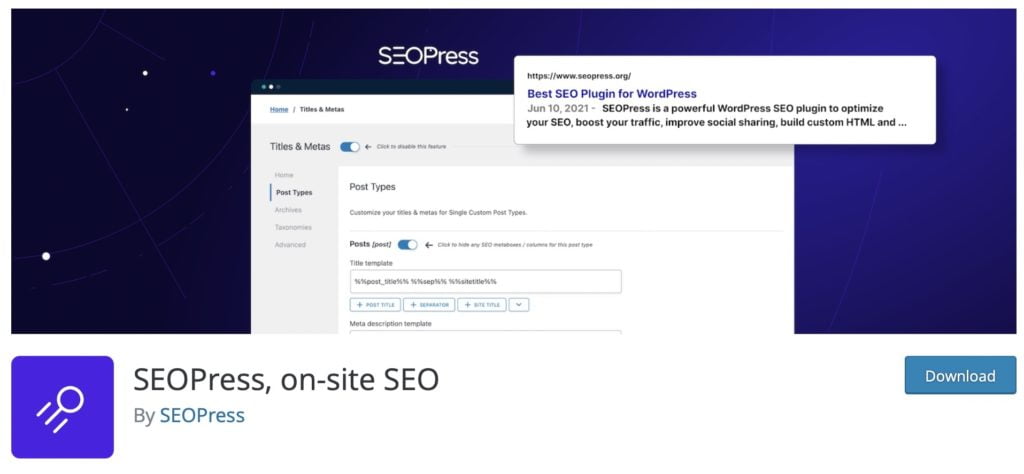 ---
This plugin is considered one of the best SEO plugins available on WordPress; SEOPress, an on-site SEO plugin, allows you to optimize your content easily without the advanced knowledge in SEO. This plugin gets regular updates, has more than 200.000+ active installations and has a 5 out of 5-star rating. Therefore, now we will take a look at the main features.
So main features are:
Mobile/desktop preview available – this option will allow you to visualize your content, and have a better idea over which aspects you can improve
Content analysis – analyzes your content and provides you with the statistics, which you can use for further improvements
Meta descriptions – will improve your SEO, and CTR (clickability)
Image XML sitemaps
Allows you to build a custom HTML sitemap
Pros & Cons
So, down below, we also presented the drawbacks and benefits of this plugin in order to make your research easier.
Pros
Ease of use, due to an incredible user interface which is quite beginner-friendly
Supports custom post types
Google XML video sitemap
It saves time and money
All in one SEO plugin
Cons
Newcomer, however, this is not a drawback. It just may scare some people, but you can be sure that this plugin defiantly worth your attention.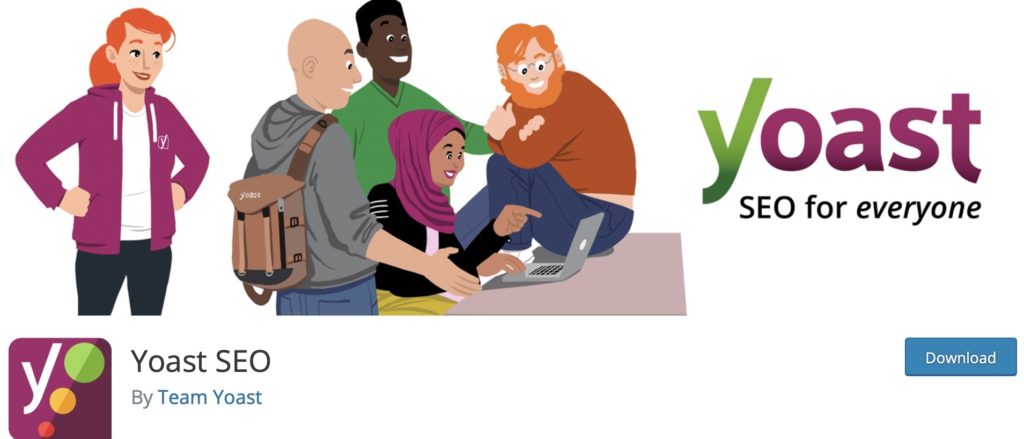 ---

Yoast SEO has been with WordPress users for a very long time. Therefore, it defiantly earned its reputation. Yoast SEO is praised by millions and is staying on top of its success for many years. From our predictions, it is not going to become outdated anytime soon. This plugin gets updated regularly and has over five mln+ active installations and 5 out of 5-star ratings. Yoast SEO offers lots of necessary features which will help you to improve the SEO of your content.
So main features are:
Readability score – this feature grades your text, based on certain criteria
SEO score – grades your text based on certain criteria
Suggestions for improvements (both for SEO and readability)
XML sitemaps
Email support – if you have any questions you can just contact support team
Full language support
Innovative schema blocks
Pros & Cons
As with every great plugin, this one also comes with a few benefits and drawbacks, so let's take a look at those.
Pros
Easy to use
Structured plugin
Box for meta descriptions
Preview options
Works with Gutenberg Editor
Cons
May slow down your website. However, this quandary is easily resolvable by a cache plugin
The free version does not offer enough features, e.g., you can have only one focus keyphrase
---

Rank Math SEO is one of the best SEO plugins available on WordPress; it will help you to increase your SEO traffic, rank higher in search engines, and generally better understand SEO itself. This plugin also gets regular updates and shows impressive numbers within it. First of all, it has over one mln+ active installations, is tested up to WordPress's latest version, and has 5 out of 5-star ratings. Now, let's take a look at the main features of this plugin.
So main features are:
AI for writing an SEO Friendly content
Dynamic suggestions for improvements throughout the text
Extra keyword information
Intelligent questions and recommendations
Smart link suggestions
Setup wizard
Google schema markup
Unlimited keywords optimization
Google search console integration
Google Analytics integration
Advanced SEO Analysis tool – one click and Rank Math SEO plugin will provide a full SEO audit of your website
Readability analysis tool
Module-based system – which can be enabled or disabled by you
Pros & Cons
As with every plugin, this one has a list of its benefits and cons, which we are going to review down below.
Pros
It does not slow down your website
Provides full SEO audits
Intuitive user interface
Social media integration
Cons
It May be overwhelming; some features are not even used
Some image features can be confusing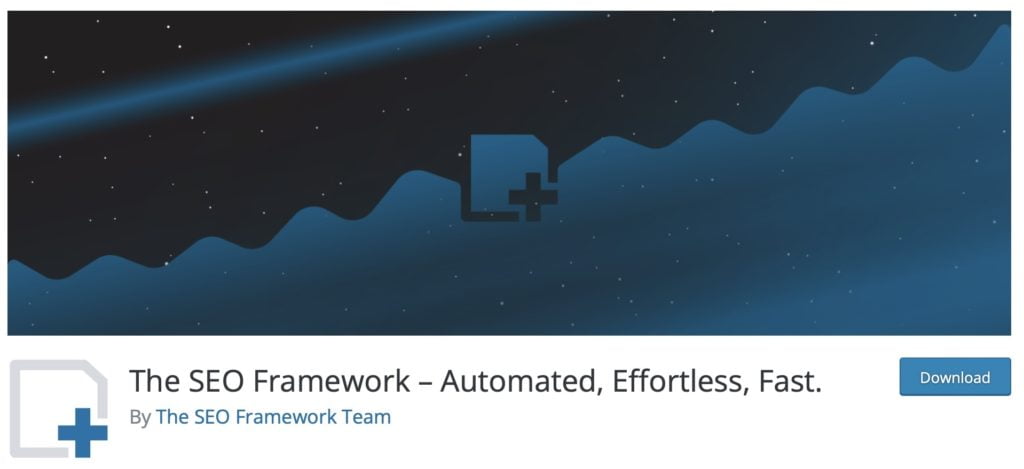 ---
The SEO Framework – Automated, Effortless, Fast is a WordPress plugin that works just great and will assist you in better SEO optimization of your website's content. Noticeable benefits of this plugin are its numbers; it gets regular updates, it has more than 100.000+ active installations, and a 5 out of 5-star rating.
So main features are:
Expert SEO system which generated excellent SEO tags
All-pages optimization options
Meta tags in any language
Automatic generations of titles and descriptions
Pros & Cons
Now, let's take a look at the benefits of this plugin, which are presented down below.
Pros
Quality of features over quantity
Easy user interface
It helps your website to rank higher due to the improvement of SEO in your content
Removes the need for advanced SEO knowledge
Good support team
---

Image SEO Optimizer is an SEO plugin for WordPress that allows you to add alternative descriptions for the images to improve SEO and rank higher. This plugin gets regular updates, has over 1000+ active installations, and is tested up to WordPress's latest version, 5.8.3, along with 4 out of 5-star ratings.
So main features are:
Automatically fills out Alt descriptions for the images
Generation of social cards for different social media platforms
Bulk optimization and generation of SEO Friendly content
Pros & Cons
Now I suggest that we take a look at the pros and cons of this plugin, which are presented down below.
Pros
Make SEO optimization processes easier
It helps you to rank higher
Automatic features
---

Summary
To summarize this article I can say that each and every plugin mentioned here deserves your attention. However, you should take a look at them once again separately in order to understand which one best suits your website.
Also, if you liked this article do not forget to share it with your friends and colleagues who may be interested in this topic.
---

If you liked the article do not forget to check out our YouTube channel with tons of WordPress tutorials! And you can find us on Facebook & Twitter, where we post interesting updates about upcoming events.

Must-Read articles
Finally, to sum up, I wanted to recommend to you a few must-read articles, which will give you an overall idea about WordPress, its top plugins, and honest reviews about some. Discover WordPress with us.