What are Live chats, and how are they able to take your WP website along with customer service quality to the next level? If you were trying to find answers to these questions, along with the "Top 9 LiveChat Plugins for WordPress 2022", then keep reading because this article is for you.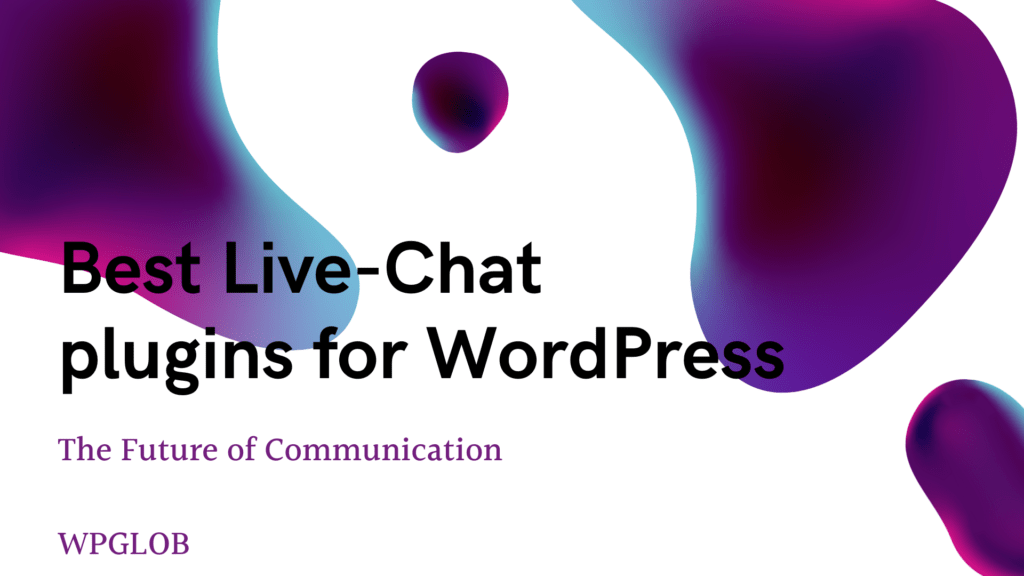 What is a Live Chat?
Let's start from scratch because this is a beginner-friendly article. If you are aware of what Live Chat is and why you would need it, skip to the "Top 6 Best LiveChat Plugins for YOUR WordPress 2022″ headline while we will continue with this. So, basically, Live Chat, as it is obvious from the name, is a 'Live-chat" available on your website, through which your visitors/customers or potential customers can connect with the support team when necessary. Live Chats give you several benefits, especially in improving the customer service quality.

---

What Benefits Live Chats Provide Us With?
As I said before, it impressively helps you to improve customer service quality. Some other benefits that come with using a Live Chat are listed below:
Let's you provide 24/7 support – everyone is located in different places, especially if your business offers worldwide delivery; then you have to keep in mind that your potential customers may be from different time zones, and it is crucial to provide 24/7 support
Improves support experience for customers – instead of forever waiting for one simple response, they immediately get the answer.
Helps with customer onboarding: instead of making customers desperately try to find your email to ask a simple question or skimming through multiple FAQs and. not finding the necessary answer, they can just directly ask and get an immediate response about the product
Increases customer engagement
Better Support in terms of productivity
LiveChat data assists you in further analyzing and quality improvements – each chat is collected and stored; you can access this data later in order to understand how your support team works, suggest improvements, also comprehend in which areas your product may lack, and think of strategies on how to improve the quality.
So, these were the bare minimum of the benefits that Live Chats offer us nowadays. Now that we are all set on benefits, purpose, and its definition, let's move on to the next paragraph – installation itself.

---

How Can I Add a Live Chat without Extra Coding?
To add a Live Chat without extra coding, you may do that by installing a Live Chat plugin on your WordPress website. Basically, plugins are add-ons for your website that already contain within themselves that extra code, plus they offer up-to-date features, saving your time and energy.

---

Top 9 Best LiveChat Plugins for YOUR WordPress 2022
Now we are going to review the best among the best Live Chat plugins on WordPress. So if you were trying to find the one that best suits your website, you are at the right place.

---
---

The first plugin on our list is – Tidio, a famous WordPress plugin which many use and love. If we take a look at some statistics we can see that it has over 100,000+ installations, gets regular updates, and has 5 out of the 5-star rating in the WordPress plugin directory. Tidio is an incredibly full-featured plugin, which is worth our attention. Down below you can review its main features, along with Pros & Cons.

So Main Features are:
Chatbots and Live Chats
Drag and Drop Editor
Automated customer support
Lightweight and Customizable widget
Responsive to all screen sizes
Free mobile app available for IOS & Android
20+ integration support
ready-to-use built-in chatbots
Pros and Cons
Even this full-featured and cool plugin still has some downsides, which we will review in our pros and cons listings down below. Let's start.
Pros
Assists you in making a real-time connection with the customers
It is trusted by more than 300.000+ businesses
It helps you to create a positive public image for your business
Increases customer's engagement rates
It helps you to turn potential customers into real-time clients – by the way, as far as we talked about this advantage I would recommend checking out this "Best SEO tools" article, because you will need some good SEO optimization to increase the visibility of your business/website, etc.
Has an instruction on how to use Tidio Live Chat (how to customize, etc.)
Incredible User-Interface which makes it pretty easy to use
Cons
It is fully drag & drop and can easily be turned into a mess if you are not careful enough while building a chat
Automated chatbot brings more leads than the real one (according to some customer reviews)
Monthly chatbot limit and pricing
---
---

Crisp is another quite popular plugin to add a Live Chat to your WordPress website. Furthermore, it has more than 30,000+ active installations, gets regular updates, works with WordPress's latest versions, and has a 4.5-star rating out of the 5. It is quite simple to use, and now we will take a look at the main features. By the way, what do you think so far about the "Top 7 LiveChat Plugins for YOUR WordPress 2022" article?
So Main Features are:
Chat for your WordPress website
Various types of Live Chats, such as – Support live chat; sales live chat, marketing live chat, and automated chatbot
Responsiveness
Real-time notifications
Pros and Cons
As with everything, this plugin comes with certain benefits and drawbacks, and some are listed below.
Advantages
Lots of features
Boosting your sales
Automated processes which save your time
---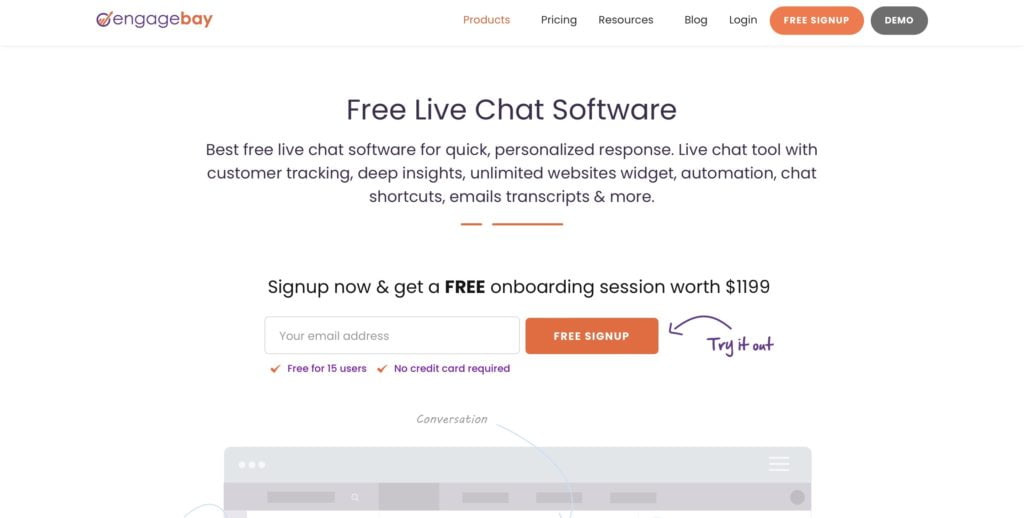 ---

EngageBay is one of the best free software to create a live chat with, personalize your customer's experience, and get more positive feedback, thus increasing customer support quality. This tool not only allows you to create a LiveChat it also gives you an opportunity to track customers, get deep insights, automatons, unlimited widgets, emails, and much more. I suggest that we start reviewing its main features.
So Main Features are:
Real-time live chat
Proactive chats
Deep insights in chat transcripts
Unlimited Websites
Chat shortcuts
Transfer Chats
Pros and Cons
However, here we still have a list of certain pros and cons.
Pros
Highly customizable
Powerful chat metrics
Improves customers experience within your business
---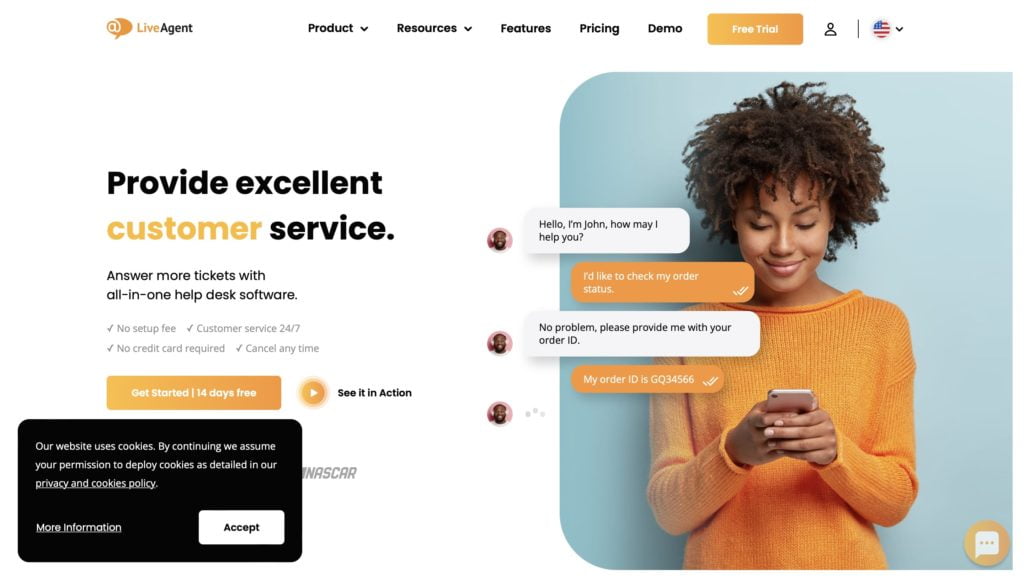 ---
With LiveAgent, you can provide better customer service because it offers tons of necessary features and, of course, a simple user interface that does not require a long learning curve. I suggest that we start looking at the main features.
So Main Features are:
LiveChat
Ticketing
Universal inbox
Automated ticket distribution
Time rules
Internal tickets
Agents – who respond to any questions you may have
Pros and Cons
Now it is time to review the pros and cons of the LiveAgent. And I suggest that we start with the benefits.
Advantages
Saves your time
Free Trial, Free and Premium versions
Quite affordable
---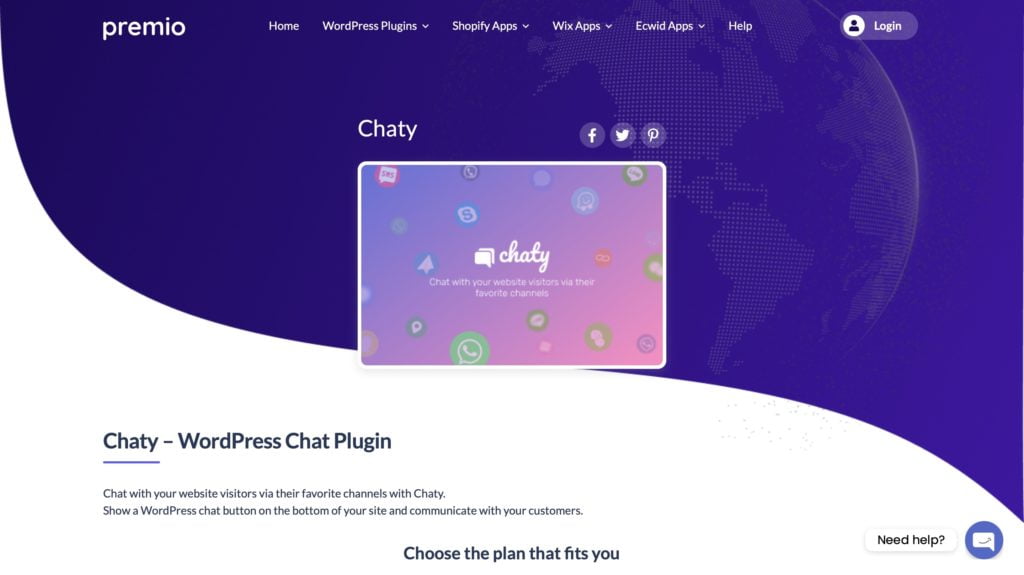 ---

Chaty is an incredible WordPress chat plugin, full of cool and necessary features. It is quite popular, and most importantly it is affordable. Now we are going to take a look at those.
So main features are:
Live Chat
Premio community
25 different channels
Location widgets
Customizable
Pros and Cons
Now as with every other plugin this one also provides us with certain benefits and drawbacks.
Advantages
Helps you to get more leads
Improve your customer support
Good support team
Regular updates
5 star support
---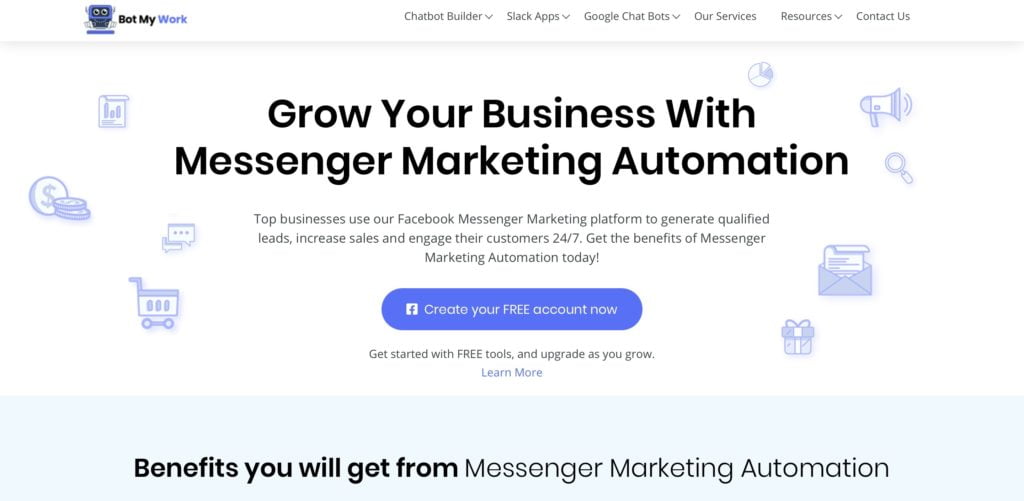 ---

Bot My Work is an amazing platform/plugin which is a messenger marketing automation. It promises to take the business to the next level and atomize most of the highly time-consuming tasks. Also, with this amazing plugin, you can add a Live Chat to your website, generate qualified leads, and provide customer support 24/7, thus increasing your business's positive publicity. Assume it is time to take a look at the main features.
So Main Features are:
Live chat
Chatbot technology
Lots of automation
24/7 support
Pros and Cons
So, it is time to review the pros and cons.
Advantages
Better engagement
Opportunity to gather and analyze customer information
Easier payments
Easy to use
---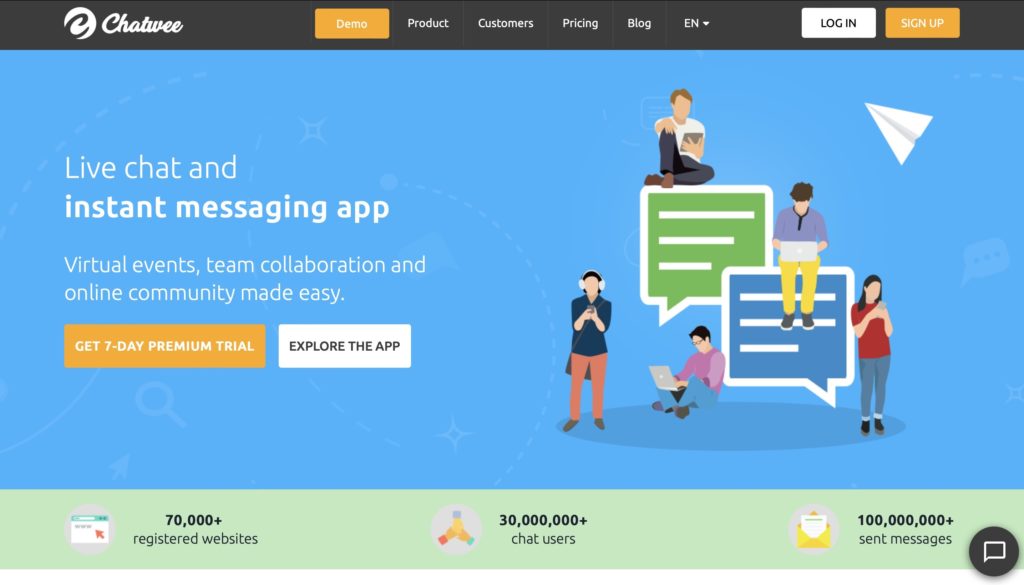 ---

Chatwee is a full-featured WordPress plugin that will allow you to easily add a LiveChat to your website. Overall it has 70.000+ websites that are using this plugin, more than 30 million chat users, and more than 100 million messages sent. According to numbers, we can comprehend that this plugin will definitely help you to engage users and turn your potential customers into real ones, especially if you have a responsible support team members.

So Main Features are:
High users capacity – more Ethen 3000 users can use the chat at the same time, and it will continue to work perfectly fine
Multiple Chat rooms
Customization options
Pros and Cons:
Assume it is time to reveal the truth and take a look at a few pros and cons of this plugin; let's start.
Advantages
Besides live chat creation, this plugin is pretty useful for online communities, businesses, and team communication
High user capacity contributes to better user experience 
Multiple chat rooms avoid confusion and make communication structured 

---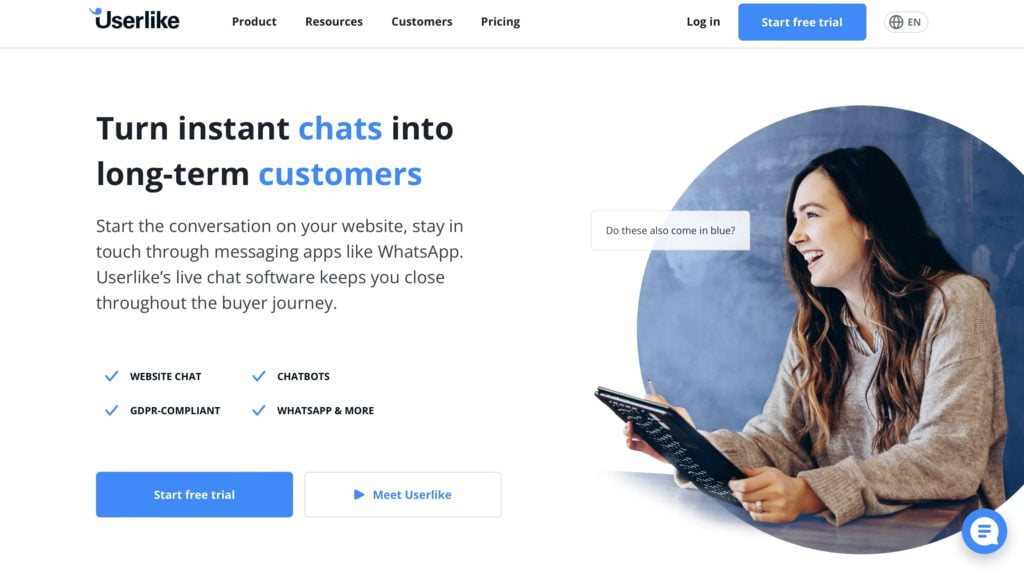 ---

Userlike is a professional solution for your WordPress site, combining website chat and messaging apps like Facebook Messenger, WhatsApp, Telegram, SMS and more. The website plugin is fully customizable to your design and your business logic. You can route your website visitors to the right agent automatically, ask them to fill out a registration form before the chat, invite them to rate your service after the chat has ended and reach out to them proactively.

With Userlike, you manage your customer conversations using the intuitive Message Center. It offers a lot of powerful features such as canned messages, live translation, audio and video calls, screensharing, automating your customer service with a chatbot and many more. You can also connect the Userlike solution to business tools like Slack, Pipedrive or Mailchimp.
Userlike has a free plan with many valuable features for smaller service teams.
The paid plans are available from $90, including access to messaging channels such as WhatsApp.

---
---
One more worthy Livechat plugin is LiveChat, which offers many necessary features, delights customers, and improves customer service, which leads to more positive publicity. With this plugin you will be able to improve customer support, alongside collect necessary data to analyze and improve other aspects of your business/website.
So Main Features are:
Message sneak-peek
Canned responses
Chat tags
File sharing
Messaging mode
Chat assignment
Chat history
Advantages
User-friendly inutrafec
Affordable pricing
---
Summary
To summarize the "Top 9 LiveChat Plugins for YOUR WordPress 2022" article, I can say that the final choice is yours, and no matter which one you are going to choose, make sure it best suits your website and is able to assist you in fulfilling your goals.

Moreover, if you liked this article, do not forget to share this article with your friends or colleagues who may be interested in this topic.

---

If you liked the article do not forget to check out our YouTube channel with tons of WordPress tutorials! And you can find us on Facebook & Twitter, where we post interesting updates about upcoming events.

Must-Read Articles
Also, if you are looking forward to growing your website, boosting traffic, and having fun with what you do, then check out these articles, which include Best Listings, Content Writing Tips, and Plugin Reviews. All of these articles are able to help you better your content, website, and business overall. You can share your thoughts on them down below in the comments section.