If you're a content writer you would definitely want to provide the best content to your audience. Overtime, you realize that you need various content writing tools to make your articles more professional and valuable.
Content writers can't do everything manually. They need some automated tools to assist them while creating content. At this time the best content writing tools come into the picture. The purpose is to help improve writing, better organize articles, increase readability, identify new ideas for articles and so on.
To simplify your work and to provide high-quality and interactive content I have selected the best content writing tools to improve your writing in 2022.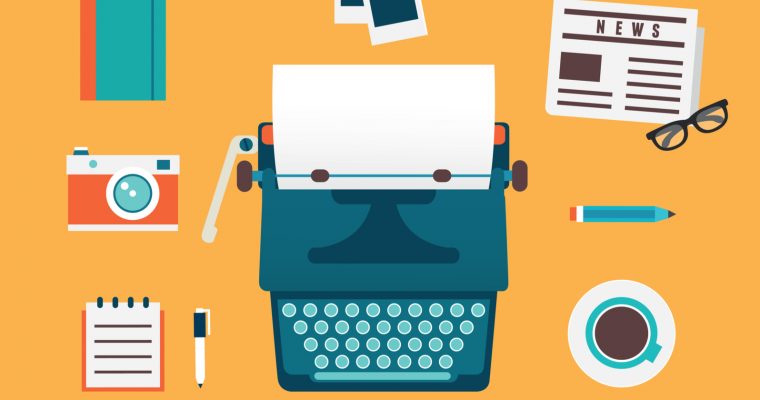 ---
Grammarly is without a doubt one of the most popular online writing tools. It is a great tool that helps to save your time. It provides a free grammar checker and improves your text while writing. You can add Grammarly as an extension to your browser and make it easier and quicker to use.
Grammarly is easy to use while writing emails, making social media posts, or working on projects on different platforms such as Slack, Asana, and so on.
You're free to type in real-time into Grammarly or write on other platforms and paste your text in later. Grammarly doesn't add any extra spacing which makes pasting your work faster compared to other apps.
Another equally important fact is that Grammarly provides its recommendations to your needs rather than offering one-size-fits-all suggestions.
Want more amazing facts?
With this must-have content writing tool, you'll have no more worries about plagiarism. Grammarly checks 16 billion pages. Thus you can be sure that you won't face problems regarding plagiarism.
Pricing
Grammarly is available for FREE. However, there's also a Premium version of Grammarly that includes more advanced features.
Grammarly Premium Pricing
Monthly: 29,95 $ per month
Quarterly: 19,98 $ per month
Annual: 11,66 $ per month
---
MarketMuse is a comprehensive SEO content optimization tool that helps to improve the Google search results of any post. This content writing tool offers a number of features that help you optimize content.
MarketMuse easily determines the essential topics and keywords you need to cover in your articles to provide a valuable content. The research is mainly based on user intent, content performance, and so on.
Content Optimization tool offered by MarketMuse provides a real-time score for your content. In order to optimize your published content you're allowed to put the URL to the box at the top of the page. Afterward, MarketMuse will automatically import the text.
Additionally, Content Strategy and Content Advisory tools are the most essential features of MarketMuse. It analyzes your website content on a holistic scale. As a result, it will reveal the strengths, weaknesses, opportunities, and other metrics that can be utilized to build advanced website content over time.
Pricing
Currently, MarketMuse offers three pricing plans which are as follows.
Free
Plus: 149 $ per month or 1500 $ yearly
Premium: 999 $ per month
---
Another best content writing tool for 2022 is YoastSEO. If you're a WordPress user, YoastSEO is a powerful tool that you basically can't miss. It helps to easily analyze your articles' titles and meta descriptions. Moreover, with the help of YoastSEO you can get a readability report for your article. It not only illustrates your drawbacks but also provides suggestions to improve your content.
Additionally, you can find your Flesch reading score through the tool and check if your content uses sufficient connectors. Besides, this tool helps in checking the internal links, subheading distribution, sentence length, and so on.
YoastSEO introduces beneficial reminders of your possible opportunities to better optimize your content. Make sure your writing is focused on the topic, if you face certain troubles while implementing those recommendations.
Pricing
YoastSEO is available for FREE. In case if you want to use more advanced features, Yoast Premium is a great offer for you.
Yoast Premium is available for $89. The package includes usage on a single website while providing a year of free updates and 24/7 support.
---
Are you searching for a safe and reliable plagiarism checker? Then Quetext is the best option for you. It is definitely a must-have tool for you no matter you're a blogger, freelance writer or an academic professional. It includes some of the largest searchable databases of books, websites and journals that helps to professionally avoid plagiarism.
Another key thing that caught my eye is that the Quetext's dashboard is very similar to Grammarly's site design. Of course, it's good to follow the leader of an industry where you operate. However, I believe that Quetext's design team could do something distinguishable and fresh.
Moreover, Quetext respects the rights of intellectual properties of users. Not a single document presented in their database will be sold to third parties. Besides, it doesn't require any permissions regarding your documents for using their service.
Pricing
Quetext doesn't have a Free version. It only has a Free Trial.
The pricing starts with a monthly payment of $9.99 per feature.
---
Some content writers believe that thinking about new, fresh topic ideas is a quite challenging task. Therefore, HubSpot developed an amazing content creation tool that assists content writers in finding relevant blog post ideas.
The only thing that you're required to do is to provide three nouns related to your niche. Afterward, you will get back five different blog topics. Believe me the ideas are almost always good enough to start your project.
Moreover it's a great tool to enhance your productivity as a content writer.
Pricing
Even though HubSpot's Blog Title Generator is free to use and extremely useful, it's worth paying for HubSpot's premium version and gain access to some of their advanced content marketing features.
Premium Version
Starter Plan: 50 $ per month
Professional Plan: 800 $ per month
Enterprise Plan: 3,200 $ per month
---
As you may get from the name, Cliche Finder is a free tool that assists in finding repetitive and overused phrases that don't contribute to the value adding process of your article. It is specialized in checking your writing, highlighting cliches and informing exactly which lines need adjustments.
Cliche Finder is one of the best content writing tools for 2022 that will help you improve your blog posts' quality. Additionally, it may be very helpful in composing emails. Thus I recommend that you include this tool in your email marketing strategy.
In fact the design is not perfect. Cliche Finder has a very simple and minimal design. However, it's very user-friendly. It analyzes your text and helps you remove unnecessary words efficiently.
---
Keep in mind that your content's readability must be in a convenient level for everyone. Did you know that an average American adult's reading skills are at 7th to 9th grade level? Thus it is important to make your texts less complicated and readable for everyone.
Readable writing tool developed by WebpageFX allows its users to check the readability level of any blog post. You have an option to simply copy and paste the whole text directly or input the URL of the published post.
Moreover, with the assistance of Readable writing tool you can analyze how readable your content and make changes if needed to enhance readability. Surprisingly, you can also check the readability level of your social media content.
By the way, this tool is available for Free!
---

Summary
Congrats! We've reached to the final point. Now you are familiar with the best content writing tools to improve your writing in 2022.
Above discussed tools are beginner-friendly and flexible to use.
As I have already mentioned, in order to provide a valuable and professional content you need to check the readability to make it easy readable for everyone. Moreover, find and remove the unnecessary phrases that don't add value to your content.
Another equally important point is to identify the best content and title ideas with various tools. And of course, don't forget to check the plagiarism level and avoid possible plagiarism with the help of plagiarism checker tool.
All the above mentioned tasks can be easily done with the help of tools presented in this article. Hurry up to test them and share your experience in the comments. If you have any other content writing tool suggestions we're looking forward to learn about them and discuss in the comments section.
If you liked the article don't forget to follow us on Facebook and Twitter . By the way, subscribe to our YouTube channel and enjoy informative WordPress video tutorials.