The WP Frank is a digital developer, the main functionalities include providing free or premium themes and plugins for WordPress. The WP Frank is an open-source online platform, this implies that everyone has access to enjoy WPFrank WordPress themes and plugins.
Thus, the main trademark of the WP Frank is to build accessible and flexible ready-to-use themes or plugins on the strength of user-friendly build tools. This digital developer of themes and plugins has an intense use of CSS3 for the purpose of building various styles, designs for WordPress users.
Despite the fact, that in a WordPress platform everything is easy to catch and unchallenging during the users' experience, WP Frank's ready-to-use tools can make your digital journey much more effortless.
How? Continue reading to find the answers🙃
---
For whom is the WP Frank and who can use it?
As I have already mentioned the WP Frank website is developer-friendly and has open-source for future visitors. This web podium is perfect for users who are having their first experience of website building. It is a well-known fact, that one of the key purposes of websites is to provide detailed information about a particular company, organization, or business. We can assuredly tell that mostly, WordPress users are the ones who want to enhance their e-commerce or personal web blogs revenue.
Dear beginners and future users of the website, make your WordPress experience more effortless with the utility of WP Frank. In a nutshell, this web-based developer is perfect for the ones, who want to build their personal or business websites with professionally designed themes or plugins.
---
How to improve your personal or professional WebSite?
I think you have already guessed the answer to this question. Of course, with the help of the WP Frank themes and plugins developer. Let's see, How?
It is common knowledge, that human beings tend to be attracted by eye-pleasing objects. From this fact, it can be inferred, that the aesthetic sight of your webpage builder has a key role in the purpose of attracting more customers. The first step to make towards the improvements is paying attention to the visual aspects of the website. The WP Frank has plenty of designs for the web-building themes. In this digital developer, you can surely find the theme, which will be the most situated to your brand.
Furthermore, it is worth to mention, that the WP Frank works at a high speed. As it to me, this is a huge advantage compared to the other web builder platforms. I think all of you will agree that the slow-speeded web pages will diminish the number of customers and disappoint or dissatisfy their expectations. Higher speed means that the user's experience will give a higher efficiency result. We can surely say that the speed of a website builder is one of the leading features for becoming a trustworthy platform for users, customers, and visitors.
---
How to increase the revenue of your website?
Needless to say that, the main duty of a website for visitors is to get a piece of proper information, where the user will learn everything about the companies activity and etc. But what is the function of the website for the creator?
Everybody knows, that the main ambition for the business owner is to make a proper outcome out of it. The e-commerce part is really important for that matter. Owning a satisfactory webpage will lead to the process of enhancing the number of customers out of website visitors. The WP Frank will help you within this process, by providing many build tools, eye-pleasing themes, and of course flexible plugins. For sure, you can, trust your web design to WP Franks features and customization tools.
---
Free and Premium versions
The WP Frank is offering both and free, and premium features for its users. The premium version provides fully customizable themes and plugins, this infers, that the users are free to use the full spectrum of their imagination and creativity. As you have already learned the visual aspect is really important. In a premium version, you can find attractive designs for your future website.
In addition, the WP Frank premium version is translation-ready and has an option to find all the answers to your questions with the help of fast support. Of course, the WP Frank did not forget about the free version users. There are plenty of free templates of themes and plugins. The users of the free version also can show their creativity and make their ideas into reality with the available free pack of themes and plugins.
---
Pricing
The membership for only one website license costs $25.oo, for the five websites license costs $99.00, and the access for the ten websites license will cost $175.00. Also, you can purchase the bundle membership for $75.00. The WP Franks premium plugin bundle provides access for the four plugins (Filter Gallery Pro, Slider Factory Pro, Flickr Album Gallery Pro, and Ultimate Responsive Image Slider Pro) at once.
For now, let's get a closer look at WP Frank's best theme and plugins.

1. Filter Gallery Pro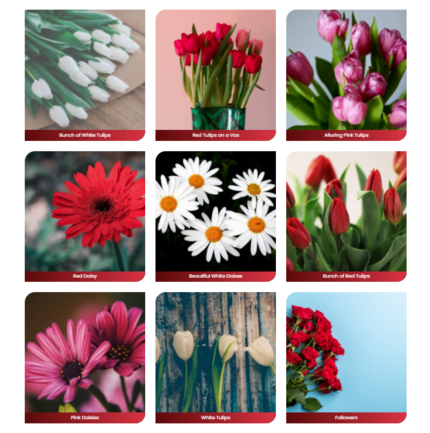 With the help of this plugin, your website will have a more professional and organized look. Use this plugin, in order to make your web pages a gallery with ultimate images. You will have an opportunity to use the customization tool with reference to adding title, description, lightbox, gird layout and etc.
Furthermore, create filterable portfolios or different types of cases. The plugin has a great pack of features. The Filter Gallery Pro has a function of multi-filtering and is flexible with the help of customization settings.
Plugin Features
Multi Filters
Lightbox
Grid Layout
Responsive design
Easy to Configure
Custom CSS
---

2. Slider Factory Pro

Do you want to add an automatic slide show on your website? If yes, this plugin is for you. Make your web creation more enjoyable with WordPress's most advisable slider plugin. The Slider Factory Pro provides 6 slider layout designs for your future website's front designs.
There are enough features to satisfy users' imagination like; Predefined Design Preset, Responsive Designs, Autoplay Slide Show, Touch-Swipe, Drag Style, slide navigation, slide title, the description, furthermore, there is a huge choice of transitions and animations and etc.
Plugin Features
Responsive Slider
Animation Effects
Intuitive Dashboard
Multiple Layouts
Easy to Set Up
Multilingual
---

3. Ultimate Responsive Image Slider Pro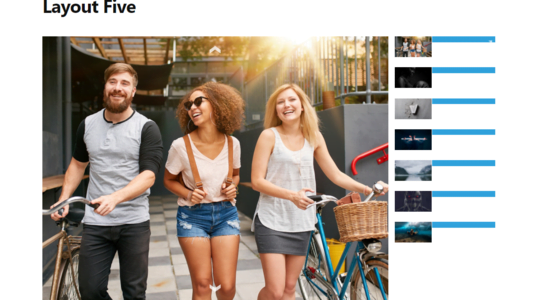 Wouldn't it be amazing to add as many image slides in a single slider as you need? Here is the perfect plugin for that case. The Ultimate Responsive Image Slider Pro is one of the most popular plugins and is here to help you with the slider creation process.
Choose the perfect design for the slider. Also, you will have a feature to add an infinite quantity of images, for your WordPress web blogs or webpages. This plugin is about functionality. While using this plugin you will also find settings for many customization tools and enjoy the digital experience.
Plugin Features
Responsive
Easy To Set Up
Lightbox
Animation Effects
Custom CSS
Translation Ready
---

4. Flickr Album Gallery Pro

This plugin will help you to display and generate various album galleries on your WordPress website's individual pages. On the basis of the Flickr Album Gallery Pro plugin, the user will be able to add multiple column layouts and animated CSS hover effects.
Be creative with the image lightboxes to make an interesting and eye-catching slide show for your future web visitors. Start to use this plugin, in order to improve your WordPress web blogs design.
Plugin Features
Responsive
Lightbox
Animation Effects
Easy To Set Up
Custom CSS
Translation Ready
---

5. BusinessExpo Premium
What do you need for your e-commerce website? Of course, a good business web design to make the future visitors feel the professionalism of your company and readiness to satisfy their expectations. How to provide a professional front look for your blog? There is a perfect theme that I know will perfectly fit any business concept.
It is worth to mention, that this theme is the fastest in the digital market. The WP Franks BusinessExpo Premium theme will give a trustworthy web look and perfectly suit your company style.
Theme Features
Responsive
LightBox
Easy To Set Up
Animation Effects
Translation Ready
Custom CSS
---
Summary
To Sum Up the above-mentioned, WP Frank's main feature is to give a responsive experience for its users. This digital platform is a WordPress alternative and may become your number one helper during your web building process.
Make your first experience with the user-friendly build tools and choose your favorite virtually important themes or plugins. Surely, you can trust your future web blog's design and customization to WP FRank.
Hope in this article you have found every answer to your questions concerning WP Franks.
Wait, Wait, Wait!!!
Do not forget to follow WP Frank on Facebook and Twitter, in order to be informed about the new updates, plugins, or amazing themes. Hey, and do not miss the chance to learn step by step how to use video tutorials on the YouTube channel.