People are trying to save time by all means in the modern world. Thanks to technological advancements, people's work becomes easier day by day. Automatic translation is one of those examples. In this case, you do not need to hire a translator and do not waste time. It is possible to do translation with WordPress plugins. If you are interested in it, then continue reading as we are going to review the top 3 WordPress translation plugins of 2022 in this article.
---
What is a Translation Plugin?
Let us start with the basic question. So, what is a translation plugin? You may agree that the answer is evident.
A translation plugin allows you to translate your website content into several languages and gives the user opportunity to read the information in the language he or she prefers.
Translation plugins save you time and effort. They can be a great help if chosen attentively.
---
What Are the Main Features of Translation Plugins?
Some features are highly important for the translation plugin. They are:
Quality – not all people trust automatic translation, so before choosing a plugin, make sure it does a good job. Besides, some plugins offer human translation, so you will find the best fit for you.
Language availability- as a website owner it is important to have your website in as many languages as possible. This will help you have many visitors from all over the world.
Price – nowadays people and businesses pay strong attention to price before buying something. The product quality should correspond to the price. It works also in this case. Before buying the plugin, mind the price and try to look for the best ones.
Customization – another important component when choosing a translation plugin, is customization. When the plugin allows you to customize some of your problems are solved easily.
---
Automatic Translator with Google Translate is a translation plugin created by Pampa Dev that offers services for:
Creating software products
Hosting and Infrastructure
Design and Branding
Digital Marketing
The plugin is powered by the Google Translate engine, so you do not need to worry.
This plugin is very easy to use. It is very intuitive and the user does not need coding skills or professional skills to use it. This plugin helps simplify the translation. You can translate your website for instance into Arabic, Persian, Russian, French Urdu, Hawaiian, Greek, etc. It just looks so good.
Though this plugin is new in the market it already has more than 1000 installations and almost five out of five ratings. To start using this plugin, the user needs to install it and the default options are ready. The plugin design also looks modern, sharp, and pixel-perfect.
This plugin works out of the box. The plugin has high customizability as it offers many options to go a step further and have more control over the website by customizing it with a user-friendly interface. Besides, the flag icons also look better than their competitors.
The product team provides great support and is always ready to make improvements according to users' suggestions. With this plugin, you get updates very often, so you can view new features that are added after it.
The Main Features
104 languages available
Automatic translation
Ease of use
Very customizable
User-friendly interface
Personalized support
Pricing
Another benefit of this plugin description is the price. Automatic Translator with Google Translate plugin is FREE. There are no hidden costs and the creators do not even plan to charge for it.
---
One of the popular WordPress translation plugins is Linguise. It is very easy to use and saves time allowing you to translate your website in just 5 minutes. This plugin has more than 200 active installations and has five out of five ratings.
One of the significant benefits of this plugin is that besides an automatic translation it also offers access to translators. This means that the translation is done by humans and software, so you do not need to worry about anything. This plugin allows you to make search queries in any language you want. So it does not have any language number or page view limitation.
When talking about multilingual translation revision it is important to mention that Linguise offers to edit your meta-information from the fronted language editor. Besides, it can register translators by language for translation revision, exclude and replace content by language, and so on.
Linguise has no impact on the original page. Also, it offers options for:
HTML language tag generation
super-fast translated page display
canonical URL generation
and many more
If you are curious to start using this plugin, then you need to:
register your account at Linguise
add a domain
select the languages you need
copy generated API key
After this, your website will instantly become multilingual.
The Linguise team is always ready to reply to any of your questions. They provide great support without having access to the website admin.
Linguise is actively using the latest and updated neutral translation models. Its translations are SEO-ranked including URLs. Linguise also provides a mobile-friendly version.
The Main Features
More than 80 languages to translate your website
Human translation quality of up to 90%
Automatic translation
High-quality Neutral Machine Translation
40% traffic from Google, Baidu, and Yandex
SEO-friendly
Affordable
Along with a one-month free trial, allowing to translate of 600.000 words, there are three plans with the following annual prices:
Start – 165$
Pro – 275$
Large – 495$
---
TranslatePress is one of the top WordPress translation plugins, enabling you to do automatic and manual translations, SEO-focused, all this from an intuitive visual interface. TranslatePress is a captivating plugin, absolutely necessary to be added to your plugin's listing. It has 200.000+ installations in WordPress uniquely and 4.7 out of 5-star ratings. The main characteristic feature of this plugin is that it enables translation from the front end, with full support for WooCommerce, complex themes, as well as site builders.
Let's take a look at it more thoroughly.
Main Features
This WordPress translation plugin turns out to be helpful with characteristics such as:
The ability of the total translation of WordPress instantly from the front-end
User-friendly interface to conclude translations
The functionality of translating images, sliders, forms and more
Full compatibility with prominent plugins, such as WooCommerce and Elementor
The capability of both manual and automatic translations
Support for multisite networks
The ability to easily add a language switcher to your website and customize it to your liking
Permission of configuring automatic translations in free versions via Google Translate, or by using the DeepL API integration available in the paid version
HTML blocks translations by using multiple strings
Benefits
TranslatePress has built-in a couple of powerful addons that help you take your multilingual site to a new level:
Extra Languages permits you to attach an unrestricted number of translation languages, which enables you to publish languages after completing the translation
SEO Pack allows you to interpret meta information for uplifting multilingual SEO and to expand traffic. With TranslatePress you can translate URL slugs, Alt texts, etc.
Translator Accounts validate customers to translate the site without admin rights
Browse as User Role observe and interpret content conspicuous solely for a specific user role
Navigation is Based on Language construct and shows various menu items for different languages
Automatic User Language Detection preempt new visitors to their selected language entrenched on their IP address
DeepL Automatic Translation enables you to translate your website via DeepL API
In addition to all the above-mentioned features and criteria, the TranslatePress plugin can be used to create a Multilingual WooCommerce site. This gives a huge opportunity of translating products, shop pages, cart pages, product tables, emails and etc.
Pricing
It is also important to emphasize that TranslatePress has affordable pricing plans. The features that differ are add-ons, which you can use, and limits of the site's usage.
The Pricing for TranslatePress is as follows:
Personal – €89
Business – €159
Developer – €24
---
Final Thoughts
So, let us summarize what we learned in this article. First, we understood what the translation plugin is, and how it works. Then we mentioned the most important features you should pay attention to when choosing a translation plugin. They are quality, language availability, pricing, and customization. Each of them has its value, so before selecting the plugins consider analyzing them.
After getting acquainted with the general view of plugins and their features, we got to know what the top 3 translation plugins are: Automatic Translator with Google Translate, Linguise, and WeGlot translate.
Each of them has some good features you can benefit from. However, the choice is yours, so choose the best fit for you and enjoy using them.


Also, read about the best WooCommerce wishlist plugins on our blog.


Promote your WordPress plugin or SaaS product with WPGlob. Choose your preferred service from the list.

If you liked the article do not hesitate to find us on Facebook and Twitter. For interesting WP tutorials, please subscribe to our YouTube channel.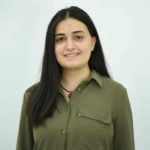 Latest posts by Yeva Harutyunyan
(see all)