Is it possible to go from newbie to pro with simple research and blogs? – Yes, it is. Moreover, these blogs will save your time and provide all the necessary information in one place. However, in this competitive industry, many blogs are available out there. Therefore, we decided to present to you the "Top 17 WordPress Blogs to Read and Follow in 2022" to make the process of finding the best one a lot easier for you!
So, if you search for WordPress blog, then read the article till the end!
---
Why Would You Need to Follow WordPress blogs?
In order to succeed, you need to put a lot of effort into it. When you want your website to rank higher, drive new clients to your business, etc., you have to comprehend the importance of research and constant self-development. However, those can be way too time-consuming, and here is when ready-to-learn blogs come to help. Whether you want to boost traffic on your website, comprehend what plugins to install, or generally read honest reviews on plugins you are interested in; blogs are always there to help.
But how to find a blog on WordPress? We have prepared a good list below.
---
Top 17 WordPress Blogs to Read and Follow in 2022
Here, we will review "Top 17 WordPress Blogs to Read and Follow in 2022". We researched many blogs, made comparisons, and concluded that those are best due to their credibility, integrity, and high accuracy level of the provided information.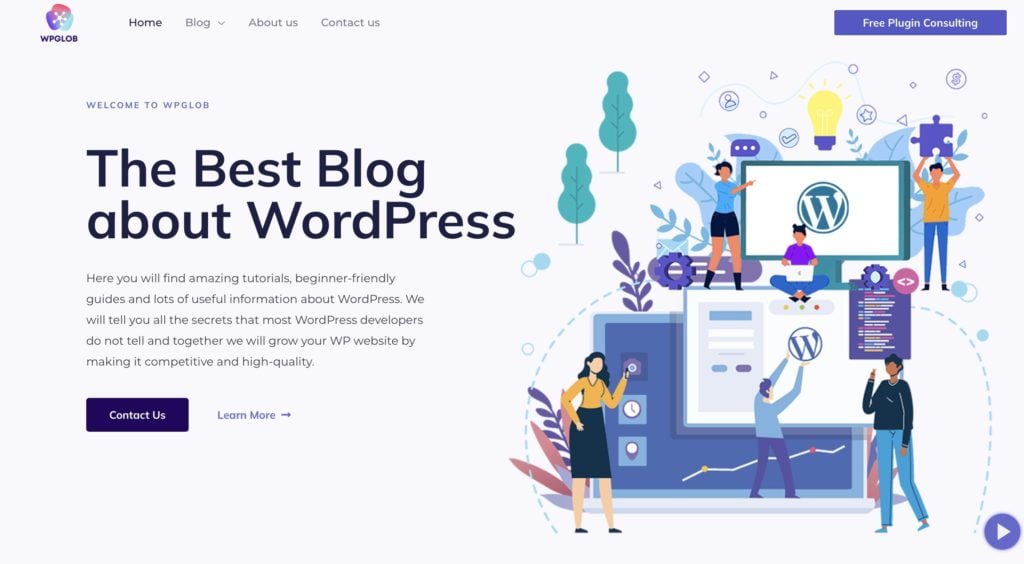 ---
WPGlob is one of the new blogs on WordPress. It is among the most credible sources available out there on the Internet. It is a professional WordPress blog to read for finding all the necessary information about WP. The best part about this blog is the structure. On their website, under the blog tab, you can find categories of different article formats which will help you navigate through the website with ease. Besides categories, there is a search line where you can type the topic you are interested in and find its related material.
Besides the blog itself being well organized, it is worth mentioning that WPGlob's articles have good readability scores due to structures. Not only the information itself is provided in simple language (good both for beginners and professionals to avoid overwhelming), articles themselves are structured well visually with images, separators, and spacers, divided into small paragraphs.
Enough about organization and structure; the critical part is the content. And this blog deserves the frost place due to engaging and interesting content, honest reviews, Top Lists articles, where you can find out about the best plugins, and of course How To instructions which are extremely useful for beginners and save lots of time on the WordPress learning curve.
---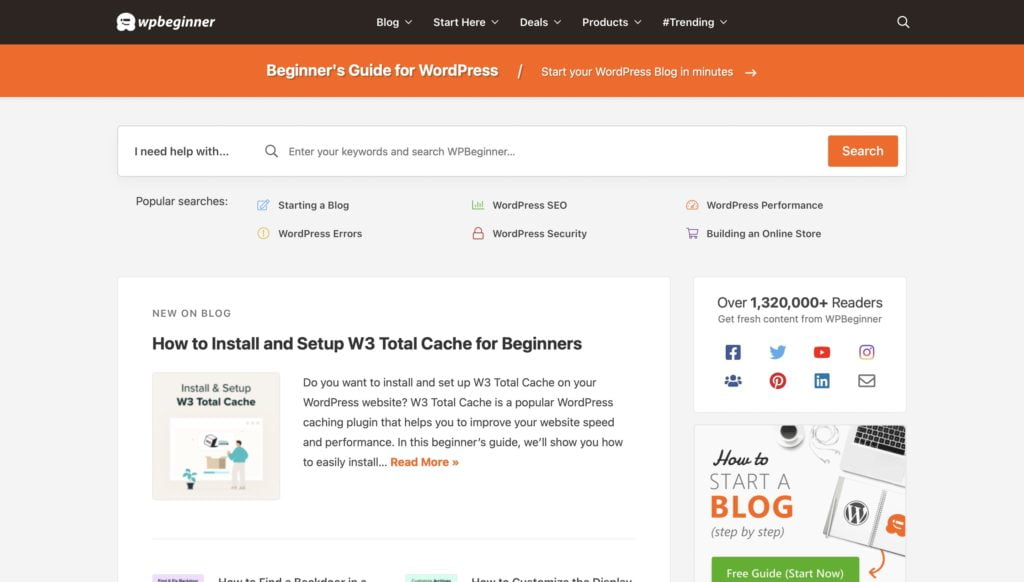 ---
WPBeginner is a quite famous blog about WordPress worth mentioning in this list. It is basically an Ultimate Guide to WordPress Effective Usage for Beginners. As WPGlob, WPBeginner is also well structured. Under the "blog" tab on their website, we can see different categories of articles. Articles themselves are easy to read and understand, provided instructions are pretty straightforward to comprehend and follow.
This blog is a great resource both for professionals and beginners, as they can find almost everything related to WordPress from one place. In this blog, you can find tips, hacks, and tutorials all aimed to enhance your WordPress experience and assist you in the way to success.
---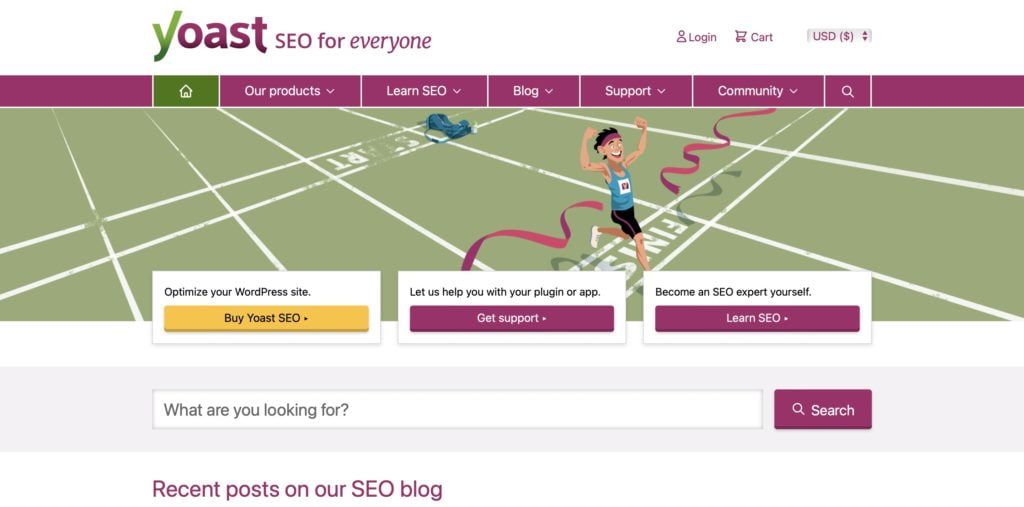 ---
Indeed, the word Yoast to most of us (yes, even to beginners) is associated with one of the most famous SEO plugins on WordPress – Yoast SEO. And the connection is there; the creators of Yoast SEO also have a great blog about WordPress. In the Yoast blog, you can find information related to almost every aspect of WordPress; however, it is mostly focused on tutorials that will help you to drive higher traffic to your website. With this blog, you will learn everything possible t know about SEO optimization and promotion of your WordPress website. What can we say for sure? That this blog will assist you in improving your sites' visibility.
---
Grace Themes is mainly specialized in professional WordPress themes creation to easily manage website building without knowing any of the programming languages. On this platform, you will find free and paid themes in different categories, such as:
Agriculture
Bakery
Business
Construction
Church
Ecommerce
Education
Interior
Hotel
Lawyer, etc.
You are able to view the sample websites in the "Showcase" section.
Along with the theme development, Grace Themes presents a valuable blog about WordPress. The articles are being refreshed very often. So, by following this blog, you will obtain significant knowledge about WordPress. The main topics of the articles are WordPress blog how-to guides, top product lists, tips for beginners, etc.
---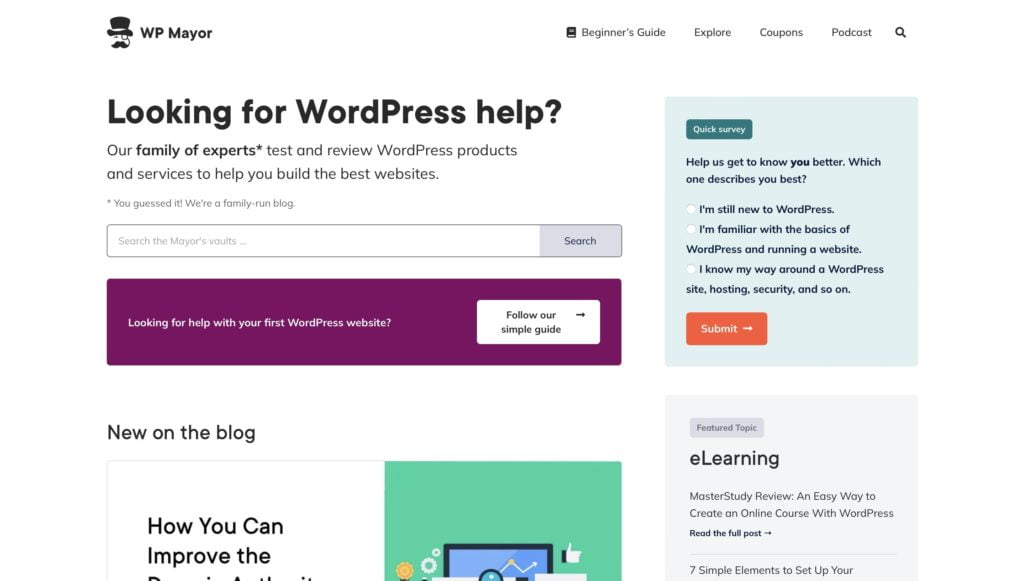 ---
This blog (WPMayor) has been loyally staying with WordPress users since 2010, and it always has updated materials alongside accurate information related to WordPress. All the content in WPMayor is focused on WordPress themes, plugins, and service reviews. One of the main advantages of this blog is regular up-to-date articles. If you follow this blog, you can be sure that you will have access to the correct information all the time, and you will be able to get to know WordPress-related updates first.

The overall blog organization, along with article structures, is great. All the articles are easily readable, SEO optimized, and visually pleasing, and it is pretty straightforward to navigate through the blog.
So, do you like "Top 17 WordPress Blogs to Read and Follow in 2022" so far? You can also check out our "Yoast SEO VS Rank Math: Which One is More Powerful?" article.
---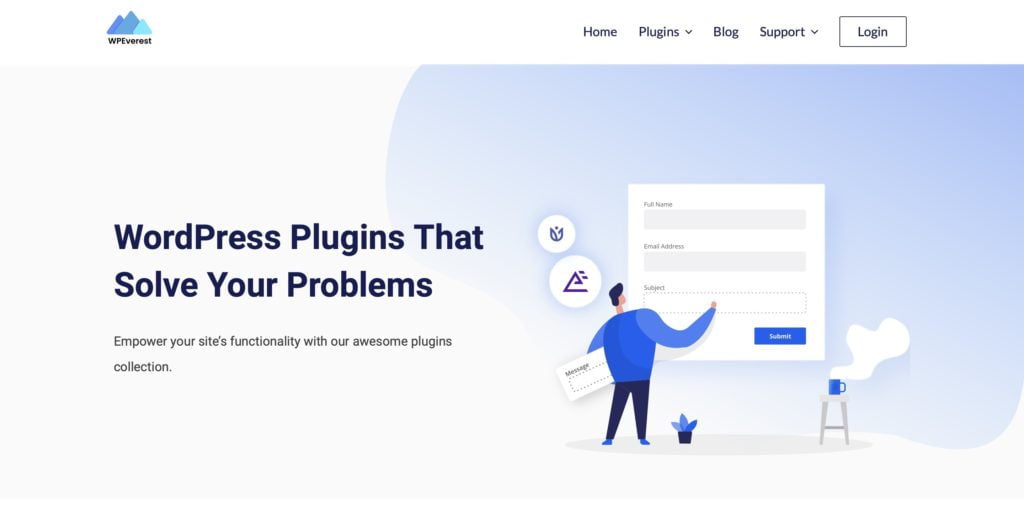 ---
WPEverest is not only a blog but a platform that offers one of the best WordPress plugins, such as User Registration and Everest Forms. Besides, as we mentioned, the plugins have a blog on their website, where you can find anything you want about WordPress. Articles in the blog include themes such as beginners guides, plugins collections, theme collections, announcements, and tutorials. This blog can also serve you as an Ultimate Guide to the WordPress world and make your life a lot easier.
---
---
WPExplorer is a famous blog where you can find lots of content related to WordPress. The majority of content (articles) is focused on WordPress themes and plugins. Their blog is pretty popular, and materials they publish often gain hundreds of shares across the net. They provide readers with – plugin reviews, theme reviews, tutorials, blogging guides, marketing tips, how-to's, and more.

This is an amazing blog for beginners, which will help you to build and grow your website quickly.
---
---
WPSolver, according to its name, which contains the word "Solve," it just resolves all your issues and questions related to WordPress. They provide valuable and high-quality content, and it is pretty straightforward to navigate through the website due to a successful user interface.

You can find different tutorials alongside theme and plugin reviews in their blog. The primary goal is to assist users in building high-quality websites with WordPress with greater ease than ever before.
---
---
ShoutMeBlog is one of the most incredible blogs available for absolutely free. This is the blog everyone will like due to simple language, great user interface, and useful tips. It basically evolves on the concept of how to establish a successful niche-specific blog, and the tips it provides users with are really working.

With this blog, you will learn not only simple tips & tricks that you have to use to launch and grow your blog, but you will also learn certain strategies and techniques of strategy building to improve your blog's visibility. Basically, this blog helps you to make blogging a full-time job. It shows how to build a successful blog on WordPress.
---
---
WPLift is a WordPress-related blog where users are able to find lots of up-to-date and, most importantly, relevant information related to WordPress. It literally helps you learn WordPress better in any sense. Noticeable advantages of this blog are a cool modern design, readable articles, and incredible graphics choice. It looks like site designers truly comprehend the value of visual communication. This blog will not only provide you with the information you need, but it will also offer you quality time spent in a visually pleasing online space.

In the WPLift blog, you will be able to read articles such as news, plugin reviews, theme listings, how-tos, and lots of guides.
---
---
Many of you probably are familiar with this amazing enterprise hosting platform for WordPress – Pressidium. However, few are aware that besides being a hosting services provider, Pressidium also has an amazing and quite informative blog. In their blog, you will be able to find almost everything related to WordPress. This blog is great both for beginners who want to navigate through WordPress, learn its main features, and use it more efficiently and for professionals who want to be aware of the latest updates and trends.

Their blog is categorized into five main areas: Hosting, Tutorials, Reviews, Design, News, and Updates. Articles are well structured and obviously written by professionals, and the language used is simple and understandable for a wide range of audiences, including non-native speakers.
---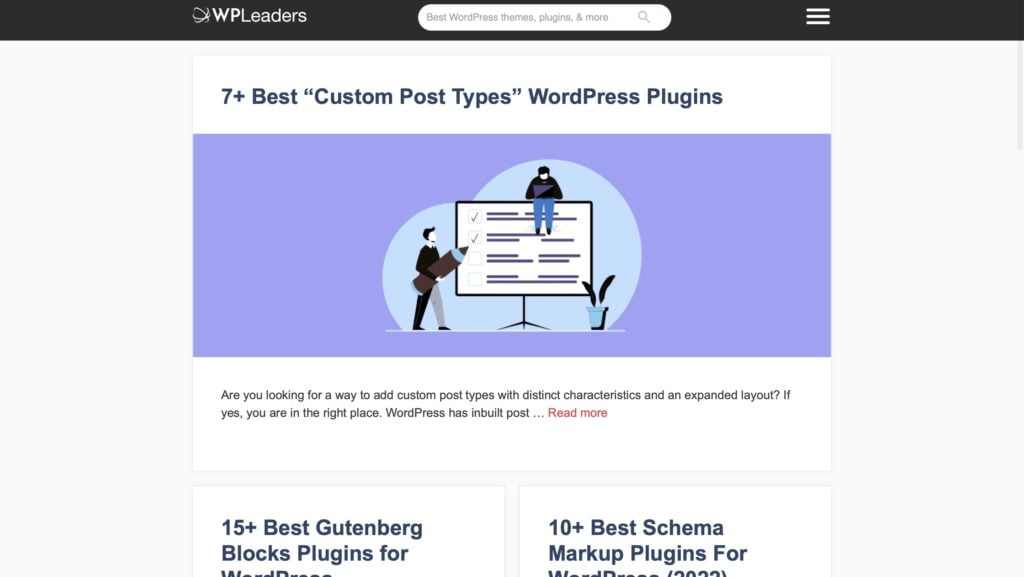 ---
Blog with quite promising name WPLeaders is truly worth the hype around. It is presented as the hub of WordPress leaders. The best part about this blog is its true simplicity. It does not have any features it is a true blog, where you can read lots of articles related to WordPress. The wide variety of articles and topics is impressive, starting with simple plugin reviews and ending with the best listings that gem to help make the final decision and save lots of time on research.

This is an amazing choice of the blog to get-to-know WordPress better and has a more fundamental idea about the themes, plugins, updates, and how everything operates.
---
---
ManageWP blog is a platform worth being in this listing. First of all, besides the blog, it is also a plugin that automates the workflow and saves lots of time on routine tasks. Secondly, it is an incredible resource and one of the top WordPress blogs. You will be able to find any article you need over there, and all of them will be easy to read, follow and comprehend.
---
---
SiteSaga is one of the best WordPress blog examples with a very interesting name and a hint of literature. However, despite the philosophical name, it is a straightforward blog with highly accurate information provided within its content. It offers easy website tutorials and guides, and the mission statement of all of that is to help you build a better website in a shorter period of time.
The major benefit of this website is a good user interface, which makes the whole experience and navigation process more pleasing and appealing. Besides, the wide variety of articles on different topics is useful in your WordPress journey.
---
---
WPKube is an incredible platform where you can find answers to all of your questions anyhow related to WordPress. However, the blog's main focus is on tutorials because this is what a beginner needs the most. Although this blog can be beneficial for professionals as well, I still think it is aimed mostly at beginners. Over the years, it has grown to a big and influential blog due to accurate information, readable articles, and useful tutorials.
---
---
WP Tavern is among the most popular blogs on WordPress publishing different articles related to WordPress. It is one of the most major and credible sources of information about WordPress-related topics. Here you can find everything you need starting off with plugin reviews ending with holiday discounts. Most importantly, this blog keeps running constantly. Therefore you can read WordPress blog and see new articles every week, alongside the updates on WordPress.
---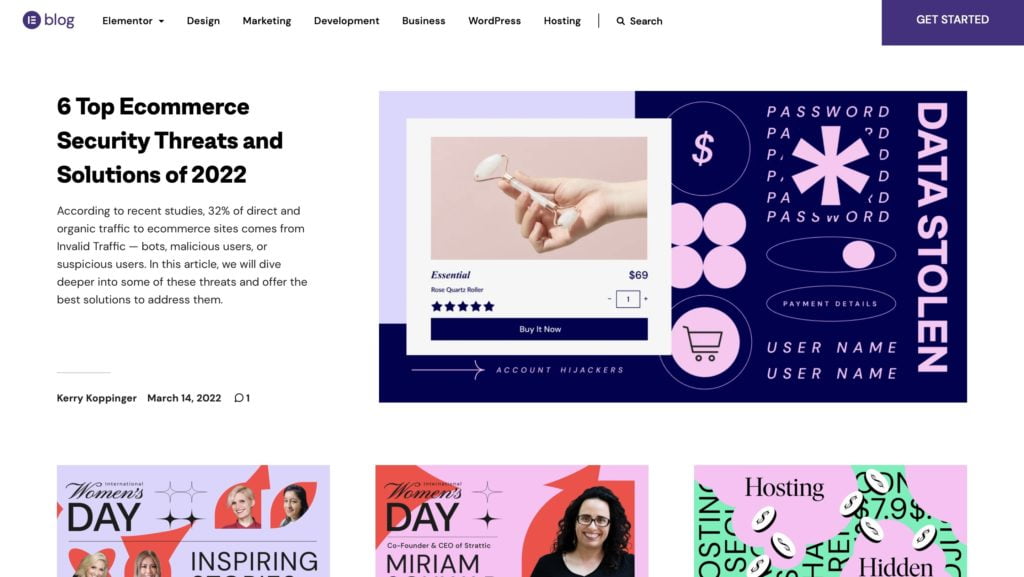 ---
And the last one from our WordPress blogging websites listing is Elementor. This one is quite famous due to the Elementor plugin, which makes the whole process of website building as simple as possible. It is not only a website builder. It is also a hosting provider and drag & drop editor. Besides, it offers some great CMS (content management system) tools. But, we included it on our listing not because of a good plugin it offers but because of an unbelievably valuable blog it has. There you can not only find useful tutorials on website building with Elementor and general articles about WordPress, but you will also be able to find the latest news about the technological world alongside trends and advancements.
---
Summary
In the "Top 17 WordPress Blogs to Read and Follow in 2022" article, I would like to add that each of those blogs is definitely worth your attention. Besides, it is not a must to choose a single blog to follow; you can follow multiple blogs; we just presented the best ones you can follow and, most importantly, trust.


So, pick the ones you adore most, and be passionate about what you do; you will defiantly succeed.
---
If you liked the article do not forget to check out our YouTube channel with tons of WordPress tutorials! And you can find us on Facebook & Twitter, where we post interesting updates about upcoming events.
---
Must-Read Articles
Do not forget to check out our Must-Read articles! This rubric is not called a must-read for no reason; the articles chosen and displayed here will genuinely benefit you. We also have many guides.