Almost all the customers who want to use your service or purchase your product highly concentrate on other users' reviews on your site. After reading important reviews of satisfied customers they finalize their order. This means that firstly, they look for the needed product on your WordPress website, then read the reviews and then decide whether it is worth buying or not. Social proof plays a vital role. In this case, you need to know the ways to embed Google reviews in WordPress. So here are the best Google review plugins for WordPress.
---
Why Google Reviews Are Important?
As 34% of websites are built with WordPress it might be very important to embed Google Reviews in WordPress.
But why do so? Here are the main reasons for that:
Getting the feedbacks and use them for your marketing strategies.
Boosting the product or service's quality. Knowing the weak and strong sides of your business.
To increase your business's brand awareness on Google.
You need to give much attention to the customer's reviews and testimonials because they can effectively affect the new customers. They can be a good addition to your marketing campaign and become a powerful purchasing tool.
Besides, Google reviews may help you rank high on Search Engines. That means that you will have a high SEO rank. This is because Google tends to deliver the searching info to the people not only for your business effective action but also how the customers interact with your business. So to display reviews is very essential.
Yet, sometimes some business owners fear getting a negative comment. Indeed, these bad reviews can somehow affect your new customers. Yet, there is another side to benefit from bad comments, too. You can answer them too carefully and friendly so that the new users think that you care for your potential customers, too.
Now it is time to know which are the top 7 best Google review plugins for WordPress.
---
Here is the first plugin from our list. It has more than 50.000 active installations, and a 4.9 out of 5-star rating.
With this plugin, you will be able to display Google reviews on beautifully pre-designed widgets. The embedded reviews will be displayed on the WordPress sidebar. Besides, it does not need any servers from Search Engine (Google). Because it keeps saving all the reviews from Google in its database.
The WordPress Widgets for Google Reviews plugin enables you to create your widgets. Moreover, you can embed your reviews to show them to your customers.
Here are the free functions of the plugin:
Up to ten Google Reviews
More than 35 widget layouts
At least 16 readymade widget styles
Review filtering
Multilingual support
Shortcode
SEO tools
Speed loading time, etc.
In addition to the mentioned options, the plugin is fully compatible with such editors as Gutenberg, Elementor, Divi, Classic, WPBakery, etc. These and other effective features may give this plugin an incredible necessity.
The plugin's developers (Trustindex) offer you a payable Premium package. Here is the pricing strategy:
Single- $65 (1 year's subscription and updates for one WordPress site)
Pro- $125 ( 1 year's subscription and updates for five sites)
Ultimate- $349 ( 1 year's subscription and updates for unlimited quantity of sites )
---
Meet our second plugin. The number of active installations is 20.000+. And its rating is 4.8 out of 5-star.
This plugin offers you such key features as:
Unique sliders (such as image sliders) with your Google Places reviews.
Representing feedbacks with the form of grid or list (the mentioned two options are highly responsive and gadget-friendly)
Filter the reviews selecting the high-rank ones
Google Places reviews download and saving them in the required database.
Separate templates for Posts, Pages, and Widgets area.
Shortcode
Options of showing/hiding date, text colors, background, border-radius
Customize the review section
Custom CSS
The Free version contains all these features. But in case you want to gain more options you can activate the Pro version. By the way, the plugin's developers give you a 30-day money-back guarantee. Here is the Premium version's pricing:
Single- $ 29 (per year) or $99 (lifetime)
3 sites- $39 (per year) or $149 (lifetime)
5 sites- $59 (per year) or $199 (lifetime)
10 sites- $79 (per year) or $249 (lifetime)
30 sites- $99 (per year) or $299 (lifetime)
50 sites- $139 (per year) or $359 (lifetime)
So, by activating the Pro version you get such options as multiple languages, locations, and Social Media Counter. Also, you will be able to download all the feedbacks and make a single slider for all that reviews.
---
The Review and Rating plugin has over 20.000 active installations and a 4.9 out of 5-star ratings. It enables you to gather the needed rating and reviews by utilizing your Google Place ID. Here you can encounter the key options of this plugin.
Widgets and shortcodes
Full Customization
Customers' reviews list with ratings
Responsive design
Customized appearances
Structured Data for SEO
Demo mode capacity
Hide reviews option, etc.
One more important feature about this plugin is that it's absolutely free and provides so many features to manage embedding Google reviews to your WP site.
---
Google Review Widget for WordPress by Tagembed is next on our list. It is a powerful plugin that assists to curate, gather, customize and display social media feeds from 19+ social media platforms. Moreover, it provides a dedicated Google review widget that helps in showcasing Google reviews related to the business of the user.
The plugin provides various useful features that help users in the long run. These functions include:
Customization feature enables users to personalize their widget as per their needs.
Various themes and layouts help to make the website look better.
Moderation option which allows users to remove inappropriate and not relevant content from the feed.
Responsive feed that adjusts itself as per different screen types.
Auto-update provides real-time content.
A lightweight plugin, hence it does not hamper the speed of your website.
Custom CTA
Analytics
Custom CSS
And more…
---
The WordPress Google Reviews and Ratings plugin has only a payable version. It brings an opportunity to show the five most effective feedbacks in API.
Here you may see the plugin's super features:
It is time-saving
Allows your users to write their opinion by clicking to "Write a review" button
Increase your products or service's brand awareness
This plugin offers also these key options:
Auto fetch for new Google reviews
Up to 58 feedbacks of any Google place
Setting weight and height
Toggle description
Mobile-friendly design
Translation support
Custom option
Along with the above-mentioned characteristics, the plugin provides widgets and shortcodes.
As we noted, this plugin has only a payable version. And suggests you 2 packages:
Regular license- $34
Extended license- $99
---
So this is the other plugin for Google Reviews. It has more than 5000 active installations. It has a huge variety of options you might be interested in.
Google Places Review plugin is highly effective especially if you introduce restaurants (read about how to manage restaurants online with the best WordPress restaurant plugins), real estate, online businesses, individual review websites. Not only can you share the already received reviews, but also the users can post new ones with this plugin.
Here are its features:
You are able to display up to 3 reviews per each of the locations.
Showing your product's or service's name, Google+ page, website, etc.
Variety of widget themes with customizable light, dark colors matching with your website design.
Lookup any business near you due to the widgets.
Quick and active support by dedicated specialists.
The plugin developed by Impress.org offers not only a free version but also the Premium one. It enables you to display 5 reviews instead of the 3 in the Free version. Moreover, it is easily set up. You just need to paste your Google API both free and documented. After that, you can just drag the widget into any side and configure the functions.
---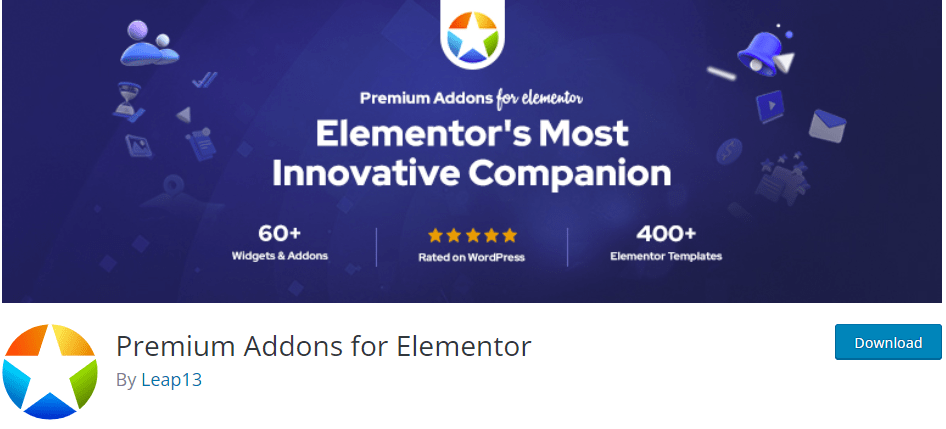 So here is our last Premium Addons for Elementor plugin developed especially for the Elementor editor.
It has more than 400.000 active installations and a 4.9 out of 5-star rating. The users constantly install the plugin thanks to its good functionalities.
You are able to utilize more than 50 add-ons and various widgets for customizing your Elementor page builder. Moreover, you do not need any of the programming languages to do so.
It supports the WP Multisite and is WPML compatible.
The plugin suggests 2 variants: Free and Pro versions. In the Free version, you can create a testimonial carousel including your customers' reviews. Yet, the Pro version will enable you to include not only Google reviews but also Facebook and Yelp.
---
Summary
To sum up, each of us gives big importance to the previously left reviews. They are somehow too essential to understand if the product is good or whether it is suitable or not. Sometimes, we like a product or service by seeing its external side, but after reading the below-gathered reviews we decide not to take it.
So, considering all these facts, business owners also estimate the effectiveness of comments and feedback on their websites. Because from time to time good reviews provide good results in purchasing their products. And on the contrary, bad reviews may cause the loss of potential customers.
But it is incorrect to underestimate the value of the available feedback on the website. They simply increase the trust towards your product or service. And sometimes only the user experience can do so much you even do not imagine.
And as a huge part of the websites is built with the unique CMS platform that is WP it is necessary to know the top 7 best Google Reviews plugins for WordPress:
Widgets For Google Reviews
WP Google Review Slider
Reviews and Rating- Google My Business
Google Review Plugin By Tagembed
WordPress Google Reviews and Ratings
Google Places Reviews
Premium Addons for Elementor
Each of the said plugins is unique and suitable for your different business aims.
If you like the article, do not hesitate to find us on Facebook and Twitter. For interesting WP tutorials, please subscribe to our YouTube channel.
Latest posts by Anahit V.
(see all)