Are you trying to find a plugin to help you display your store's content to visitors efficiently? If yes, it is high time to discuss it.
In this article, we will review the Conditional Blocks plugin.
So, if you are ready, let's start!
Conditional Blocks is a plugin that allows you to create organized and unique content for your store visitors. Basically, it gives you full control over content visibility on your website.
It is a relatively new plugin on WordPress, yet it manages to get more than 1000 active installations in a short amount of time. Plus, it gets updates on a regular basis as well as has 4.5 out of 5-star ratings. These numbers definitely indicate the high quality and reliability of the plugin.
I suggest that we dive deeper into the features to learn more about this plugin.
Main Features
So, here are the main features of this plugin:
Custom Visibility Conditions for WordPress – these are extremely easy to configure, setting various visibility rules and matching them.
Option to hide blocks through "Lockdown" condition. This will allow you to "secretly" prepare the new content for your site while not letting anyone access it to make sure you will deliver the best possible content without leakages.
If you have a membership site and want users to sign up, you can show or hide certain blocks based on their signed-in status.
Also, you can show or hide blocks based on mobile, tablet, or desktop screens if you find it necessary.
One more thing worth mentioning about this plugin is that it gives you the opportunity to modify content size using CSS breakthroughs in your theme to make your content responsive for different screen sizes.
Moreover, you have the opportunity to create conditional widgets in sidebars by simply using any of the built-in visibility logic.
It is important to mention that the Conditional Blocks WordPress plugin has compatibility with WordPress block widgets and Full Site Editing themes. Besides, this plugin works easily with any theme that uses WordPress Block Editor.
We can also add that the Conditional Blocks plugin is compatible with other various plugins and themes. As you see it is a very helpful tool to edit your website, to create content that is visible only to members of your site.
We have already mentioned custom conditions. However, we can also add that they are created with the help of developer-friendly Conditions API. The benefits of this feature include creating unique conditions, integration with Condition Builder, using multiple field types to configure parameters for each Condition Check, and many more. These features can be used by developers and agencies.
Besides the free version, the Conditional Blocks plugin also comes in handy with the Pro version. You can view the features available on the Pro versions down below:
Allows you to show or hide certain blocks based on user roles. It includes admin, editor, custom roles, WooCommerce Customer, etc.
Show block based on meta fields, URL query strings, post ID, post meta fields, custom post types, terms, taxonomies, and so on
You also will be able to show blocks based on PHP logic
Helps you create presets of conditions to apply to multiple blocks across the whole site
Toggle blocks that are based on the archive
With the Pro Versions, you gain access to WooCommerce as well. So, you can use this plugin on WooCommerce cart and total cart value pages. With the help of the Conditional Blocks WordPress plugin, you can also toggle any WordPress block based on the visitor's country. You can do it by using their IP address. We will review this feature in more detail in the Use Cases paragraph.
The Pro Version, as you can see, provides you with rather more advanced functionality. But what about the prices? Let's review them in the next paragraph.
Pricing
Now, it is time to review the pricing plans. Conditional Blocks offers four primary plans that are presented down below:
Free – comes in handy with basic features that will allow you to test the plugin before purchasing the Pro Version. With the Free version, you will get third-party integrations, WordPress Blocks, and full site editing, as well as, 4 free conditions included.
Single ($49/year) – this plan offers more advanced features, such as no-code tool conditions for blocks and WooCommerce Support. The Single also offers you everything that is included in the free plan, as well as the activation on 1 site, more than 26 premium conditions, unlimited presets, and premium, and WooCommerce support.
Hobby ($99/year) – with this plan, you can use the plugin on three websites instead of one. The Hobby plan offers you everything included in the free plan, activation on 3 sites, as well as WooCommerce support, premium support, and so on.
Builder ($197/year) – this plan allows you to utilize the plugin on 100 sites and provides you with priority support. Besides, it allows you to give your WordPress business and clients access to your super-powerful tool.
Also, it is worth mentioning that Conditional Blocks Paid Plans do come in handy with a 14-day money-back guarantee.
Benefits
Before diving into Use Cases, let's outline the main benefits you will gain with the Conditional Block plugin.
Incredibly easy user interface that is pleasurable to use and extremely beginner-friendly
Allows you to create content while your page is Live, so it does not decrease conversion rates due to the page being unavailable while you are making new content.
Give you total control over the responsiveness of the blocks to make sure they look perfect on various screen sizes or to hide those that do not look good on mobile to avoid a bad visitor experience.
It is compatible with various famous plugins, such as Atomic Blocks, CoBlocks, Poe Theme, Wabi Theme, Genesis Blocks, Kadence Blocks, Generate Blocks, Easy Digital Downloads Blocks, EditorsKit, CoBlocks, WooCommerce Storefront, Twenty Twenty Two theme, Stackable Blocks, Ultimate Addons for Gutenberg, etc.
Affordable pricing and advanced functionality within each paid plan.
So, these are not the only, however, primary benefits that you will gain with the Conditional Blocks plugin. Now, let's discuss the use cases.
Use Cases
Growing your WooCommerce store with Conditional Blocks
Now, it is time to understand the real-life use cases of this plugin.
Well, let us discuss the Cart Value use case. This is specifically for those who are running WooCommerce stores.
With the help of the Conditional Blocks WordPress plugin, you have the opportunity to create your preferred upsells to increase your average order value. You can also create some cart notifications by using blocks.
If you are running a store in WooCommerce you will possibly need this plugin. With the help of Cart Value condition, you can improve your customer experience, and bring your product up-sells to the viewer's attention.
Creating scheduled content within the WordPress Editor
With the help of the Conditional Blocks plugin, it is possible to schedule your content. There is no need to remember a specific day to publish your content, you can just schedule them in advance.
This is also a very powerful tool. You can display the content for a limited amount of time. For example, you can show the content that is created for Black Friday. Besides, you can schedule the blocks to only appear for specific time slots, for instance, between 14:00-17:00. As we already mentioned above, you have the opportunity to schedule blocks to appear only on the preferred days of the week.
It is very easy to do. You just need to create a block, select configurations, and schedule the content the way you want.
Then comes the use-case of creating timed content for events or holidays. You can easily change the visibility of WordPress blocks of a recurring schedule. To understand this process, let us bring an example. Maybe, you are a cafe that offers customers a special deal that is available from Tuesday morning to Wednesday evening. You will need to set up your first Date Schedule – Recurring condition to display Tuesday morning, then choose "add condition" to add a second Date Schedule-Recurring to the same block. Then, just configure your Wednesday Evening for the second condition.
It is really easy to do, so do not waste time and start working with this plugin.
How to Get Started?
So, how to get started with the Conditional Blocks plugin?
Well, first, you need to install it. Below, you can see a step-by-step guide showcasing everything for installation. So, let's get started!
Installation
In order to install the Conditional Blocks WordPress plugin, you should just simply visit your dashboard from the back end of the website and follow the steps down below:
First, go to your WordPress dashboards and click Add New. You have two options to install the plugin. In the first case, you can search for Conditional Blocks. Then you should Install and Activate it. In the second case, you should go to the plugin pages, Install the zip file, and upload it.

When the plugin is successfully activated you can search for it and find the plugin.
Hiding Blocks
You can hide blocks on the desktop view for any post and page. You should just navigate to a post or a page from your dashboard and select any block you want to hide. At that moment the plugin adds a new feature called "Visibility Conditions" on the right side. You should click on "Add Conditions". Then you will choose from the given condition rules.
In the "Visibility Conditions" block settings you will see "responsive screen sizes" under "Active Block Conditions". In the end, you will update the post or the page. When the visitor views your website, the post will be hidden.
Summary
So, to summarize this review, we can state that the Conditional Blocks plugin is truly worth the hype around. It delivers what it promises and meets our expectations helping us to showcase the content on our WooCommerce store in the best light possible.
Conditional Blocks is a multifunctional, helpful and great plugin to have on your WordPress dashboard. As you saw, it is very easy to use. You just need to install the plugin and then start making use of its beneficial features.
Some significant features include compatibility with many WordPress plugins that will give you the chance to work with many themes.
Besides, you can show or hide your preferred blocks that are based on the signed-in status. You can also hide the blocks based on mobile, tablet, or desktop screens if you need to. What's more important is that you can easily configure visibility conditions.
To sum up, just hurry up and start using the Conditional Blocks plugin.
We also suggest getting YayMail by YayCommerce, a perfect conditional block for WooCommerce. This tool enables you to customize email templates and catch your prospects' attention using conditional logic to display dynamic content emails based on specific criteria.
Visit WPGlob Plugins Review to read more review articles.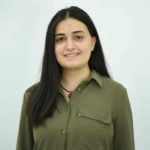 Latest posts by Yeva Harutyunyan
(see all)