Nowadays many businesses concentrate on content marketing to promote their digital products. That is they write different types of articles, make video tutorials, and use case studies to promote a digital product through marketing. If you are a businessman that strives for sustainability and development of the business then you should continue to read this article to learn more about content marketing techniques, particularly the power of the versus articles in marketing.
These types of articles are in demand in today's market as they help you a lot understand your competitor's marketing strategy, their strengths, and their drawbacks. Now, let's understand how you can write a good comparison article and use them to boost your business.
---
What is a Comparison Article?
A comparison article is a type of article that compares different products, or services, by pointing out their advantages and disadvantages thus helping people make the best decision taking into consideration their needs. Comparison articles bring a lot of traffic to a website thus boosting your sales. Besides, enhancing the pros and cons of the products, you can also discuss the similarities that those products or services have in common.
Well, as you understand in order to write a versus article you should do a comparative analysis.
Let's understand what it is and then how you should write an article to have a higher ranking in search engines.
---
What is a Comparative Analysis?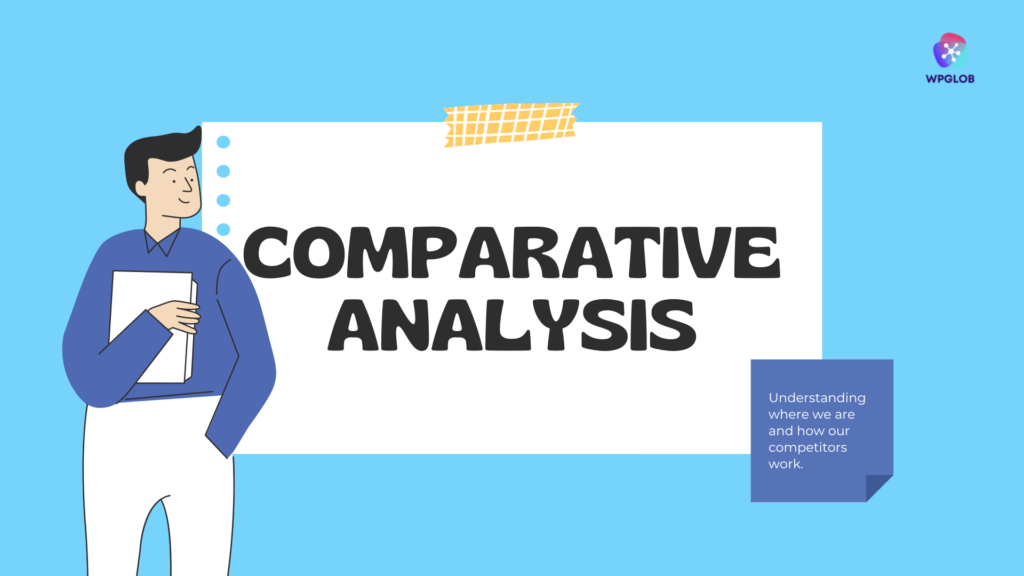 A comparative analysis is a comparison of your competitor's marketing strategy by defining their strengths and weaknesses within an industry.
Your comparative analysis depends on what you want to find out about your competitors. Maybe you want to compare the approach of the website of your competitor or the content marketing techniques that it uses to reach its customers. For example, having live chat on the website can have a great impact on your sales. Or maybe your competitor has a great support team that works 24/7. Other factors can be having a user-friendly interface. Maybe the product of your competitor is also mobile-friendly, etc. However, there are some elements you will definitely include in your analysis:
The target audience of your competitor
Key features that differentiate their product from others in the market
Main features of their product
Pricing plans your competitor offers its customers
You can even do a deeper analysis and compare things such as product descriptions, mobile UX, newsletters, content topics, blogs, website language availability, and so on. If you know all these things about your competitors, you can easily improve your business performance, offering your customer better services. As a result, you will benefit from this analysis a lot.
---
Why Do Versus Articles Matter in Marketing?
There are people that might doubt the power of writing, however, there are still many people that like to read articles, In other words, writing matters and it should be an asset for many businesses.
Versus articles may become an inseparable part of your content marketing if you do the right targeting and have well-structured, attractive articles. If you have an online shop or you sell products online then a blog is probably one of the important elements of your website. In the blog, you write about your product, its advantages, benefits, pricing, etc. Besides, you may have a section for comparison articles where you are going to compare your product with its competitors by honestly talking about your similarities, differences, pros, and cons of the products, and so on.
Make your product popular
With the help of the versus articles, your product becomes more popular and visible to many people. The more you write articles, where you compare your product with others, the more popular it will become. The target audience of the other businesses will also know about you.
Expand your audience
As the versus articles can make your product popular, they automatically expand your audience. A lot more readers are going to read about the advantages of your product and maybe some of them would like to purchase it. If you are selling a digital product on online platforms, then you can try to boost its sales through content marketing. As you know digital products are highly demanded nowadays, so you will only benefit from providing your customers with valuable content about them. You can also engage a ghostwriting company: it could be particularly helpful in this situation, assisting you in crafting high-quality versus articles to effectively enhance your product's visibility and appeal.
Drive traffic to your website
Comparison articles will help you boost your website's SEO. This will only be beneficial to you as your articles may appear on the first page of Google. Your website is going to have more visitors and be competitive in the market.
---
How to Write a Good Comparison Article?
So, we already know what a comparison article and comparative analysis are. This means, that you can already pass to writing an article. You have analyzed your competitor and you need to nicely put the information into words to promote your products. Here are the steps you can follow to have better articles on your website:
Do research if you haven't done an analysis. Research is key to success as you will provide the reader with valuable information based on facts, statistics, and truth. 
Set a clear goal – we have already mentioned above that the topic of your comparison article may depend on what you want to know about your competitor. So, narrow the topic, so that readers easily understand what your purpose is. 
Talk to the point and keep it short  – this is not about simple sentences. You should have clear, well-organized writing to attract the reader. Today not many people tend to read long articles, so you should try hard to grab their attention. 
Include some bullet points
Clearly talk about the pros and cons of the products providing the material with data
Include similarities between the products
Talk about pricing plans that each of the product offers the customer
Make some charts, and tables to draw the reader's attention to the article
Add images to the article
Edit and check the article before publishing it 
The structure of the comparison article is almost the same as others. It starts with an introduction. It is desirable to have up to 100 words in the intro. Then comes the body. You can decide its structure according to your topic. It may include for example main features, pros and cons, and pricing plans. After this, comes the conclusion.
---
Final Thoughts
So, in this article, we discussed the power of the versus articles in marketing. As you understood they can be highly beneficial to your business. They will make your product more popular, attract readers' attention, and improve your SEO performance, thus helping you boost your sale.
So, if you are a WordPress newcomer, then hurry to WPGlob's Blog.
---
Schedule a Free Marketing Consulting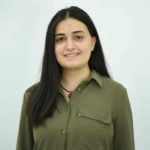 Latest posts by Yeva Harutyunyan
(see all)