Are you a marketing specialist that wants to boost business sales through product marketing? If yes, then you should continue reading. In this article, we are going to understand what is a myth article and how it can help your product marketing.
Nowadays myths are widely used by businesses to attract more customers. They are a great tool to use in product marketing as people tend to believe the desired truth or lie.
Myths have been used for centuries to draw people's attention to specific phenomena or to improve an image of a person or a company. They are a powerful tool to have an impact on people's consciousness and their decisions.
As we know, myths were about birth, death, the afterlife, the origin of man and the world, and good and evil in the past. However, myths are trendy even today, and they are used in different spheres to promote for instance digital services or products. In other words, myth articles are a valuable tool to improve your product marketing.
What is a Myth Article?
A myth article is an exaggerated content about a product, service, or other things that are aimed at making the reader believe the written content.
In today's business world content marketing is an inseparable part of product promotion.
Different types of articles are used to boost product sales enhancing their key features, benefits, and uniqueness. Besides, there can be articles on marketing strategy, articles about services, etc. Product writing services in myth articles can help marketing and can have better results.
Product marketing is the process of bringing the product to market and deciding its positioning and key messages. Besides, it includes launching the product and making sure that customers will understand your message. The aim of product marketing is to drive the demand and usage of the product. While working to promote the product interesting and engaging content is of high importance. Being part of the content myth articles will highly interest your readers thus improving your business performance.
Maybe you are a plugin developer and you need to promote it. Your competitors have spread rumors that the plugin is not working or it doesn't have good features to make use of. You can easily write articles telling the reality. Or, on the contrary, you can spread myths about your product and then write about it to make the product more popular.
How to Write a Myth Article
Myth articles have some steps that are important to pay attention to while writing them. The steps are the following:
Research is the first step to writing articles. If you don't have background information about the product you can't write meaningful, well-organized and detailed articles.
Have a clear goal while writing. You should know exactly which features of the product can bear myths. They must be extremely close to reality. Otherwise, they will not be appealing.
Write in short paragraphs to make it easily readable. People don't like long paragraphs as they can get tired and read just a few sentences. Besides, short paragraphs are good for your SEO. It is desirable to have paragraphs up to 300 words.
Write an appealing and catchy first sentence. It may be a question including elements of the myth you are going to write about. Besides, you can start with a personal story to make it more engaging.
Don't over exaggerate myths. It may seem artificial and doesn't fully interest the reader.
Add images. They can be additional elements that will attract the reader. The images can be even funny. The point is to have images related to the written text.
Use semi-formal language. Try to be close to the reader.
Double edit and check attentively the articles before publishing.
Benefits of Myth Articles for Product Marketing
Myths articles have some benefits that others may not have. They are the following:
Myth articles are extremely engaging as they attract the reader very quickly.
Myth articles expand your audience
Myth articles make your product more popular as several websites can write about it. As a result you will get more visitors and readers.
As a part of content marketing myth articles can increase your profit. This may seem strange, because myth articles are often associated with lies. However, they can also be beneficial to business because it provides you with visibility in different websites.
Myth articles can bring a lot of traffic to your website.
As you see, myth articles can be a great help to your product marketing.
Summing up
So, in this article, we discussed the importance of myth articles. As you saw they can be a great help to your product marketing. Myth articles are widely popular today and highly demanded in the market. You can even boost your business sales with their help. Myth articles can expand your audience and highly interest them.
If you want to make your product more popular and bring more traffic to your website, then you should definitely start writing myth articles and make use of them. In recent years myth articles have become an inseparable part of product marketing, as well as content marketing.
Today all the businesses compete with each other to have more clients and if you are a beginner in this field then it is desirable to pay attention to your content marketing. Make it more engaging, talk to people's hearts and enjoy the process. Don't forget to write myth articles to appeal to the reader's curiosity.
Don't forget to visit https://wpglob.com to read more articles and learn useful marketing tips.
---
Schedule a Free Marketing Consulting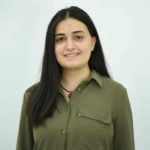 Latest posts by Yeva Harutyunyan
(see all)