Are you looking for a perfect Loyalty, Rewards, and Referrals Shopify app to boost your business? This article is for You.
Read and find out the main functionalities of the Best Rewards Apps on Shopify, and of course, find your perfect fit.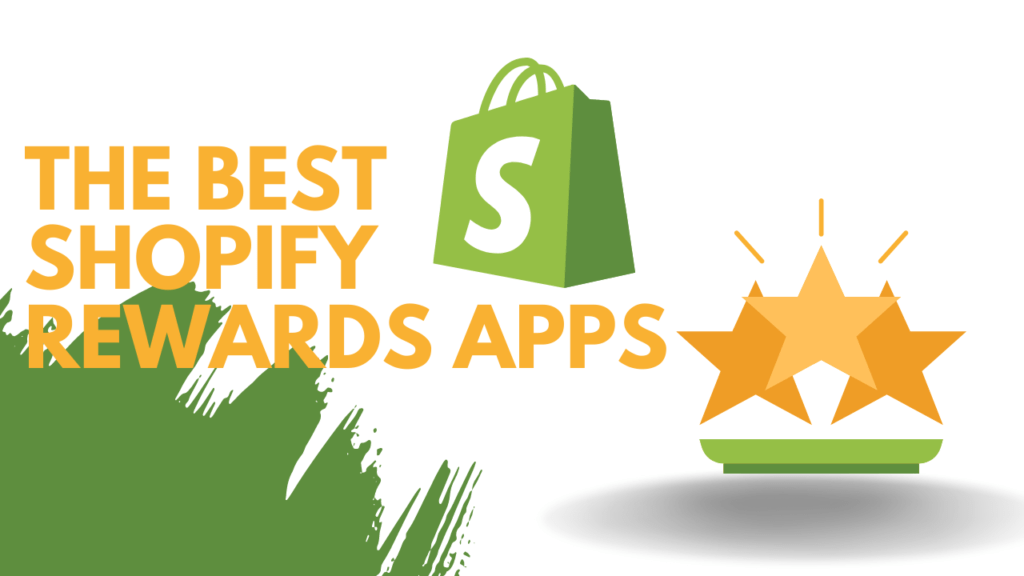 ---
What is a Shopify Reward and Loyalty App?
The Rewards System is the best method to encourage customers to make repeat purchases. The method of Rewards not only engages more consumers but also pushes their loyalty as a result of a satisfactory customer experience.
Furthermore, there is nothing more satisfying for the buyer than being rewarded for the made purchase. The Rewards system is one of the most popular methods of attracting consumers and keeping them constantly interacting with the brand.
There are various reward types through Shopify rewards programs.
Discount and Coupons
Free Shipping
Free Merchandise
On-Site Currencies, or Points
Access to an unreleased product
The traditional method of a Rewards system is the "Points" method. This method implies that after every purchase, the buyer gets "points" and after gaining some amount of points he or she can spend it on special offers, products, or discounts.
Of course, obtaining a "Rewards and Loyalty" plan means spending some resources (e.g. discounts, sales, early access, etc). But let's not ignore the fact, that the earnings will be a hundred percent worth it.
Firstly, More Customer Submissions. If you have a proper and satisfying rewards system your customers will start to share about it with their family, friends, relatives, etc. Hence, more engagement means more customers.
Secondly, Higher Customer Maintenance. Win the trust and loyalty of your customers by showing them the value and reliability of the method.
Thirdly, More and More Sales. Your customers will spend more on the next purchase when their trust is already won and all the expectations are fully satisfied.
---
Why Do You Need Rewards Apps on Shopify?
Via the Rewards and Loyalty systems, you can specify the most profitable audience segment for your business. Especially, it is important to find a beneficial loyalty program app for small business. The more satisfied clients you have the more you will boost your brand awareness and accordingly the revenue.
Now let's find out about the most common advantages that the best reward apps can provide.
Keep your existing customers. In a business world, it is important to engage customers but it is much more important to KEEP them engaged for the further. The main purpose of the Shopify Rewards app is to make your consumer repeatedly use your brand.
Engage new customers. Despite the fact, that the rewards app usually is for increasing the number of repeat purchases, it is also an effective method to attract new purchasers.
Win back lost customers. It is a well-known fact, that over time some customers will be "lost". The best Shopify Loyalty program will help you to identify and target them one more time. Furthermore, the Shopify customer rewards program is the most effective tool to prevent your competitors from stealing your customers.
Identify your business influencers. When you have already won the trust and loyalty of your customers, it will be easy for you to find an influencer for your brand product.
Cut down the advertising costs. Now, you already know the list of your targeted audience. When you have already possessed the customer data you will no longer need any extra advertisements. Hence, the cost of the ads will be reduced.
Be on top of the mind of your buyers. Send reminder emails, and encourage your purchasers to spend their points. The Shopify rewards program will help you to always stay on top of the minds of your customers. Furthermore, grow your email marketing list.
One more thing worth mentioning is, that the Shopify Rewards App helps to provide your audience with what they want, need, and expect. Thus, your customers will always stay satisfied.
Also, let's not ignore the fact, that the Reward system works better on a digital basis.
---
Best Rewards Apps on Shopify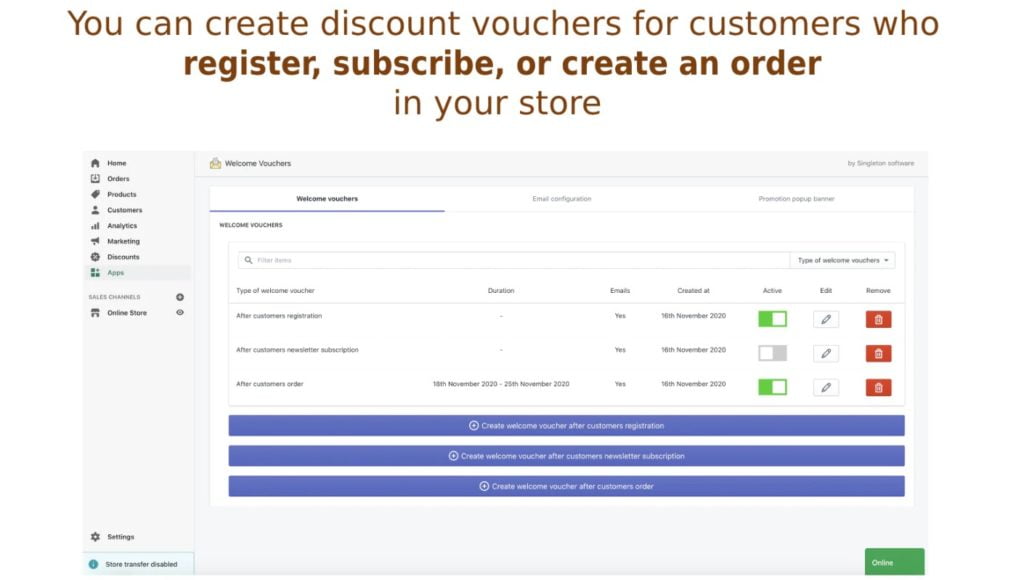 The Shopify Welcome Voucher Reward app will definitely become the number one marketing tool for your business. Provide your customers with automatic discounts and vouchers. After each purchase, subscription, or registration your consumers will receive an email with your brand design. Furthermore, grow your Email Marketing list by sending your clients letters including their individual coupon codes and additional information about the discounts.
Moreover, the Auto Discount: Welcome Voucher Shopify app is amazing for increasing sales, enhancing user engagement, getting more subscriptions, and improving user traffic.
In addition within this app, you will find plenty of functionalities, that will help you to achieve better results.
Main Functionalities
Select the discount type. The Auto Discount Voucher users are free to choose their preferred discount type (Percentage, Fixed, Free Shipping).
Set duration. Define how long the discounts or the coupons will be available.
Send emails to your buyers. Customize email letters for each customer, and inform them about all the discounts. Moreover, end them personalized voucher codes.
Fully-customizable emails. The Welcome Voucher Shopify app has 5 already ready-to-use email templates. Furthermore, the app users can use different types of variables (customer name, voucher code, shop URL, the end date for the coupon and etc.)
Unlimited offers. Generate unlimited offers for the welcome coupons and send them to your users.
Make your personalized banner. Create branded promotional banners to fit your business style. The banners will be displayed when the customer visits your online store.
Welcome Vouchers. You can generate a personalized welcome voucher for the customer who makes an order in your store.
Welcome Vouchers after Registration. Create vouchers for the customers who registered and created accounts in your store.
Welcome Vouchers after the Newsletter Subscription. Build coupons for the clients who subscribed to your Newsletter.
Go and give a try the Auto Discount: Welcome Voucher Shopify App!
---
The LoyaltyLion is a great Shopify loyalty program app and an effective e-commerce tool for your digital store. In addition, show your brand's identity via this app. As well as, build a unique loyalty program and engage more customers.
Furthermore, the LoyaltyLion app will help you to build stronger and more effective customer relationships.
Main Functionalities
Fully Customizable. This app for loyalty programs fully reflects the users' brand identity. Furthermore, you can use the ready-to-use customizable widgets and make your experience more unchallenging.
Customer Lifetime Value. Repeat purchases will be guaranteed with this functionality. Moreover, reward your customers for their interactions. For example, sign-ups, purchases, site visits, birthdays, and social media activity. In addition, you can generate custom activities.
More innovative rewards. Increase the speed of the purchases. Moreover, provide discounted or free shipping, money-off vouchers, early access to VIP sales, or other custom Shopify loyalty rewards.
Access to more integrations. Equally, within this app, you can take advantage of various integrations. As well as, have an access to different Review Providers, Mobile Apps, HelpDesks, and others.
I think this is the right time to try the LoyaltyLion Rewards and Referral app!
---
The third reward app from our list is Instagram Discount Referrals from AdMass. It is a perfect tool to increase traffic on Instagram and boost your brand awareness through your loyal customers having a 5/5-star rating on Shopify.
This is an innovative alternative to traditional influencer marketing. As well as an all-in-one solution for discount offers, email list creation, and social media marketing.
Sometimes business owners spend a lot of money hiring an influencer to advertise and promote their products. Instead, the Instagram Discount Referrals app makes your loyal customers recommend your brand on Instagram. Through this, they promote your products among their friends and instagram followers. As a result, your Shopify store will drive more sales, reduce advertising expenses, and build a powerful community of brand advocates.
The process enables your customers to get the best loyalty rewards programs such as discounts or some items for free. All they need to do is browse the store for the products they like, make a post on Instagram, and get the expected reward. As a result, your store will increase purchases through organic promotion, get more qualifying leads, and more satisfied customers.
The app's algorithm calculates the best time to interact with customers while they are browsing the store. This is very effective. Unlike other apps which inform about the discount when the visitor enters the store, the AdMass Rewards app enables you to show discount offers to your potential customers when they are most interested in your products.
The app uses AI to verify whether the customers are real Instagram users and to ensure that the posts are live and include all the information requested in the offer. This maximizes the Return on Investment (ROI) rate.
Main Benefits
Apart from the above-mentioned points, some of the most essential benefits of this app are:
Simple setup process
The process is entirely integrated with the Shopify store
Tracking conversions
Getting analytics in real-time
Moreover, in the case of any issues, you can contact their careful support service.
There is a free version of the app available. Definitely, you will not encounter any hidden fees in this case.
There are also paid packages with this pricing:
Pro – $49 per month
Growth – $99 per month
Scale – $299 per month
---
The Referral Candy Shopify App is an easy-to-setup and easy-to-use reward integration. Customize various rewards for your referral customers and referral users. The rewards can be discounts, cash payouts, and of course custom branded rewards.
It is worth mentioning, that the Referral Candy Shopify app works with all of the e-commerce stores.
Main Functionalities
Easy-to-use. Set up your personal referral program and the best Shopify rewards program just in a few minutes. Moreover, it is unchallenging for both you and the customers. Set up a program and get referrals in less than an hour.
Automated Referral program. Use post-purchase pop-ups, and send emails. Furthermore, send rewards automatically to your customers. As a result, you will enroll more clients in your store.
Branded Customer experience. In addition, customize the landing page with your business logo or other brand identifiers.
Safety. Determine the suspicious actions in your digital platform.
Via this Shopify Reward App turn your customers into influencers and bring more customers to your store!
---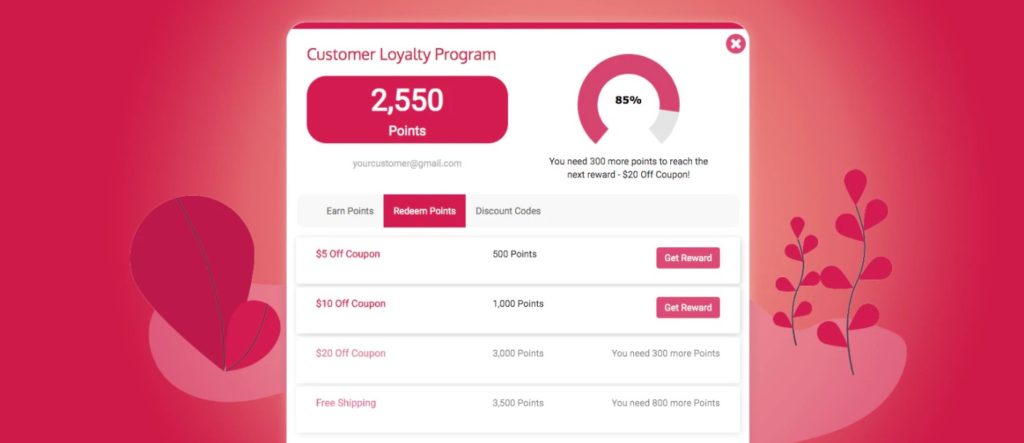 Glow: Loyalty Points and Rewards Shopify is one of the best rewards program Shopify apps list. It will help you to build a successful loyalty program. Great results are ensured with this app.
Furthermore, forget about the paid ads. The Glow App's functionalities will provide you with the best e-commerce experience.
Main Functionalities
Fully-Responsive Interface. The Glow app can perfectly fit any screen size. For example, you can use your loyalty program via mobile apps.
Translations. Easily translate all the content into the required language. Hence, bring your business to a global ranking.
Referrals. Reward your consumers for referring their friends. Furthermore, you can also reward them when a new registration or subscription has been made.
Earn points. Provide your customers with the best reward experience. Your consumers will earn points after every purchase. After, they can spend their collected points on new offers and etc.
Use the Glow: Loyalty Points and Rewards Shopify app and drive more sales to your store.
---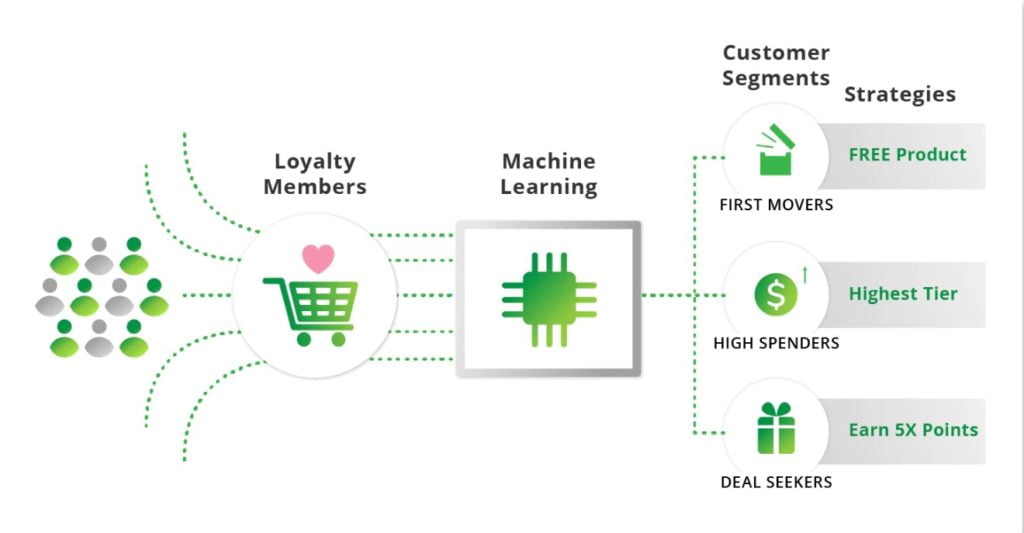 The Zinrelo Loyalty Rewards Shopify app is perfect for increasing repeat purchases. This app is perfect for revenue per customer, and of course for increasing profitability a couple of times. Furthermore, his app will give your consumers a reason to make multiple and repeat purchases from your stock.
So now let's see what functionalities will help you to reach better results.
Main Functionalities
Transactional Loyalty. Achieve customers' maintenance. As well as, reward your clients during different purchase stages.
Social Loyalty. Set additional rewards for social media actions. For example provide rewards for likes, sharing, and reviews on different social media platforms.
Behavioral Loyalty. Consumers show their loyalty by not switching to another brand. Reward your buyers for their behavioral loyalty to show your gratitude and make a stronger customer relationship.
---
Summary
Once you have read about the top 5 rewards apps, I am fully assured that you will make the right choice. I am hopeful, that this article will help you to find your perfect Shopify Reward app and bring your digital business to higher levels.
Read also about the best Review apps for Shopify on our blog.
---
Promote your Shopify app with WPGlob. If you liked the article do not forget to check out our YouTube channel with tons of WordPress tutorials! And you can find us on Facebook & Twitter, where we post interesting updates about upcoming events.