Dropshipping is widely gaining popularity nowadays. Taking into account the fact that most of the websites are powered by CMS and website builder giant WordPress, we decided to write a list of the best Dropshipping plugins for WordPress (WooCommerce). After long research and testing, the list is finally ready and presented in the "Best Dropshipping Plugins on WordPress – Compared in 2022" article.
So, if you are ready let's start!
---
What are Dropshipping Plugins?
Let's start from the very beginning. What are dropshipping plugins? And, of course, what is Dropshipping?
Dropshipping is an order fulfillment method. However, none of the sellers using this method keeps products in stock, meaning that the seller does not own inventory. The role of a seller, in this case, is a reseller (middleman).

As you know, plugins are add-ons (extra pieces of code) that add extra functionality to your website. In this case, Dropshipping plugins are tools that will help you to practice dropshipping business model and make money without actual big investments.
---
What Should You Look For?
Now, let's consider the criteria you should look for in a good Dropshipping plugin.
Easy to use: no matter what plugin it is, it should have a good user interface so that you do not have to waste your time on long learning curves.
Not affect the speed of your website: Even a few seconds can cause damage to your store. It is a fact that website speed directly affects conversion rates; therefore, when choosing a plugin, make sure it will not affect the loading speed of your website.
Functionality: the plugin should be customizable and offer just enough features to fulfill the orders successfully.
---
Best Dropshipping Plugins on WordPress
In this competitive and dynamic industry, there are lots of plugins from the same category/niche available. So, users and website owners have to spend lots of time finding the best one. We did that for you, and in this list of the "Best Dropshipping Plugins on WordPress," you will be able to review only the best ones and save lots of time on research. With any of the plugins in this list, you will be able to turn your website/WooCommerce store into a full features dropshipping store. So, let's start with the very first one.
---
---
ALD – Dropshipping and Fulfillment for AliExpress and WooCommerce is an amazing dropshipping plugin created by VillaThemes. This plugin is a perfect tool for WooCommerce store owners who want to import several products from Aliexpress. The best part about this plugin is that it also offers multiple video tutorials. This plugin is based on WooCommerce, and to connect it to the Chrome extension you will need an SSL certificate.
Main Features
Import products: you can import products from a single product or category page
Configuration of rules for imported products: global product attributes, product status, category visibility, product description, images, etc.
Price Settings: pricing, currency exchange rates, shipping options
Order & payment settings: carrier company, Aliexpress order notes, show action (order status)
SImple product attributes: search product, import all, gallery, description, and variations
Management: with this plugin you can easily manage imported lists, sold orders, trackings, and variation swatches
---
---
Dropshipping XML for WooCommerce is an amazing dropshipping plugin created by WPDesk. This plugin will let you easily import and update products from WooCommerce in XML and CSV format. With this plugin, you can import selected data and products with all the images, categories, and prices. All the features are designed to make the user experience better and to reduce the time spent on product imports. With this plugin, you will be able to easily create a full-featured store. So, let's take a look at the main features.
Main Features
Import products from XML or CSV files to WooCommerce
No limitations
Create new products and drafts
Control over the import process
Drag & Drop fields
Multiple fields
Clear interface
File preview
---
---
So, the third plugin from our list is Dropshipping by Kickroute. The plugin is progressively growing to enable users from Germany to manage the dropshipping process very easily without hustles.
Kickroute is a beneficial platform both for the retailers and suppliers. So, being a retailer, you can manage the products dropshipping process and ship them to the customers through the selected suppliers. As well as you can expand your online shop without capital liability.
What refers to the suppliers, then they can dropship the selected products by their choice to the retailers. They send the registered order from the retailers to the customers.
Main Features
You may connect to any retailer or supplier using the Kickroute platform. So you do not need to set up a new partnership for each dropshipping process.
Guaranteed fast delivery through the national dropshipping. This means that both the suppliers' warehouse and shipping location should be in a single country.
The retailer's orders are automatically forwarded to the supplier. That is why the organizing process is very fast and smooth.
Payment is processed via the payment service provider-Secupay (through direct debit)
The supplier's package label carries also the retailer's name. So the customers can not notice that anyone else is the supplier.
When the supplier inserts a tracking number into his e-commerce system, it is transferred to the retailer's orders automatically.
When the order's status is turned to "Completed" by the supplier, then the status changes in the retailer's shop, as well.
Only registered traders can use the platform. Moreover, the registration on Kickroute is absolutely free. What is the most significant fact, there are no fees for the suppliers. And only 9% fees are applied to the retailers. Besides, for larger order amounts, Kickroute finds custom payment solutions leading to lower prices for retailers.
Furthermore, you are not required to pay setup or basic fees. And the hidden fees for the contractual partners do not exist, as well. Besides, you can end the contract any time you wish without being charged even a single penny.
It is worth mentioning also that Kickroute does the syncing processes. To explain, they forward orders and sync stock quantities in just a few seconds.
---
---
Syncee is an incredible and one of the best WordPress dropshipping plugins. It will be very helpful for resellers to find and sell high-quality products. So, let's review the main features.
Main Features
Products from US/CA/EU/AU/AS, etc. – Syncee marketplace allows you to search and find lots of products that are ready for sales, alongside reliable suppliers.
No upfront investment in stock – with the dropshipping store, you do not have to have inventory in supplies to start selling. This plugin is a great way to start your dropshipping store.
Unique pricing settings – pricing settings are actually a very important component of any e-store/website. With Syncee you have unique pricing settings such as setting pricing rules and categories, adding fixed percentages based on price margins, and some rounding rules.
Automated order processes
Great support – if you have any issues connected to the plugin, you can check out the FAQ section or contact the support team. The support team is very responsive and polite.
Automation – directly pay the products to the supplier, and then the supplier will send the product to your customer; you will profit from the product as well.
---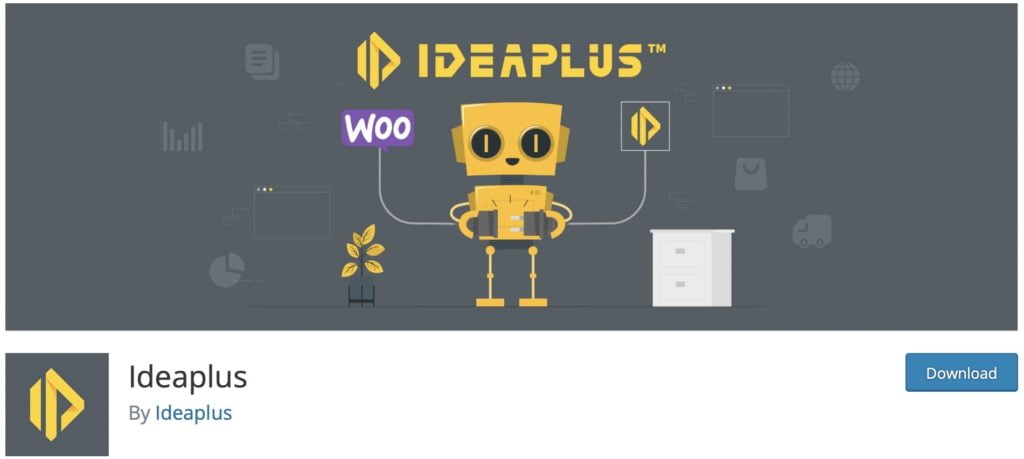 ---
Ideaplus is one of the best platforms that provide custom jewel and gift drop shipping services.

Focusing on the custom jewel and gift industry, Ideaplus provides products not only in massive numbers but of high quality as well. With its professional and convenient service, all the orders will be processed automatically with the complete supply chain technology after being synchronized to Ideaplus. After the production, all the packages will be delivered directly to customers from manufacturers. Ideaplus also supports global transportation, covering more than 230 countries and regions in the world.
Join Ideaplus, create your own personalized gift business and start the journey to make money.
Main Features
International dropshipping
500+ High-Quality products
Automatic process of order after synchronization
Products from manufactures directly
No warehousing pressure
---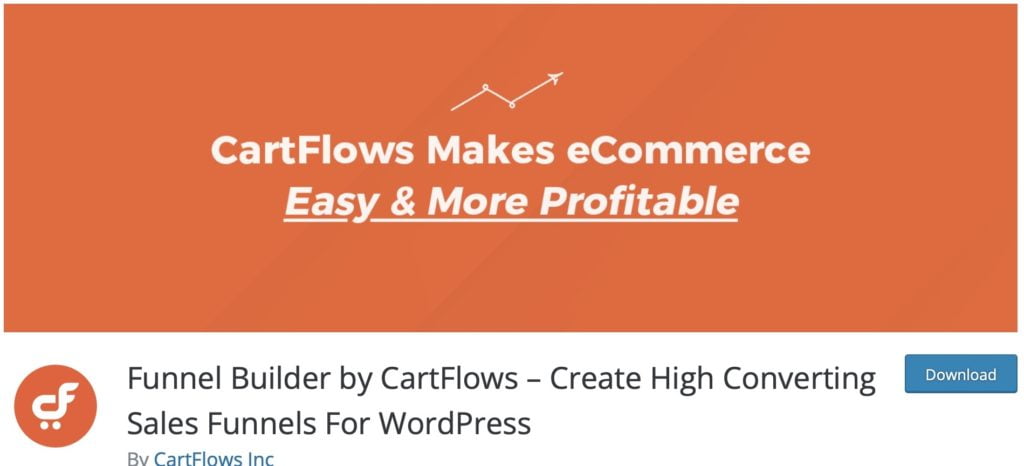 ---
If you were searching for the most efficient ways of selling products or services, then Funnel Builder by CartFlows is for you. In this competitive industry, in order to stay on top, you need to stay up-to-date, and Funnel Builder will assist you in turning your WooCommerce website into a selling machine without the extra time investments required.
Main Features
Ready-to-use templates: there is a wide variety of templates available which you can choose from
Offers templates and works with the most popular page builders, such as Divi, Elementor, Beaver Builder, etc.
Replaces complex checkouts with simple ones, that motivate customers to purchase an item
Thank you pages – you can create those for the customers who purchase an item or service from your website
WooCommerce checkout page replacement – customize checkout pages and be different from your competitors
---
Summary
So, to wrap things up, I can say that in the "Best DropShipping Plugins on WP – Compared in 2022" article, we included only the best plugins available out there. The final choice is yours. However, you can be sure that no matter which one of the plugins you choose, you can be confident in its efficiency.
---
If you liked the article do not forget to check out our YouTube channel with tons of WordPress tutorials! And you can find us on Facebook & Twitter, where we post interesting updates about upcoming events.
---
Must-read Articles
Also, do not forget to check out our must-read article section! Here you can find various articles in different categories that will help you in your WP journey. Top lists, how-to's Find answers to all your questions over here!