Are you looking for the Best WordPress gallery plugins in 2021 that will allow you to create a photo gallery on your website?
Unfortunately, the default WordPress image gallery contains limited features. Thus you will not be able to make your website visually appealing, eye-catching, and competitive. That's why it's necessary to find a user-friendly and flexible gallery plugin.
In this article, I will introduce the 7 best photo gallery plugins. However, firstly let's define the most important characteristics of the best gallery plugins and how to choose them.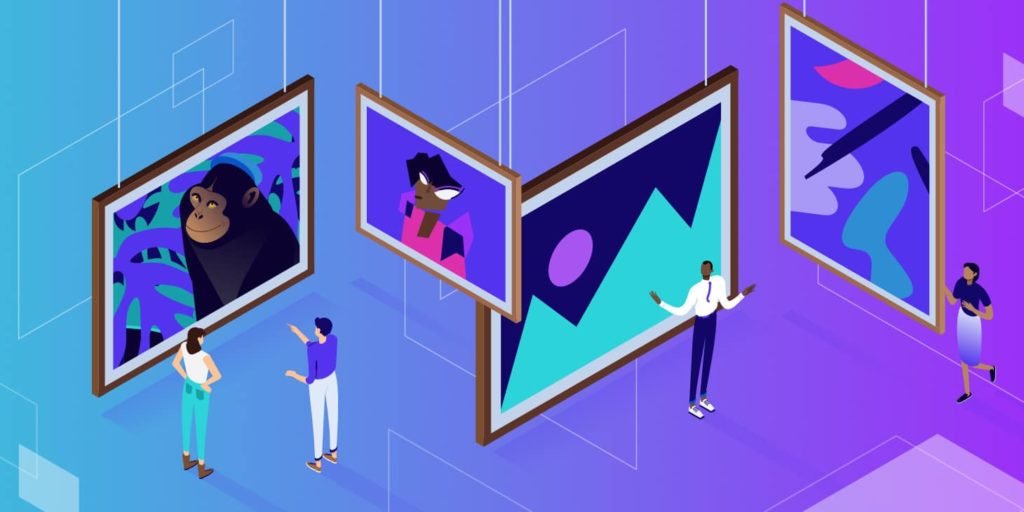 ---

How to Choose the Best WordPress Photo Gallery Plugins
In fact, there is an overwhelming number of WordPress photo gallery plugins to choose from. That's why I'm here to make your decision-making process easier.
There are several must-have characteristics for good WordPress photo gallery plugins which are as follows.
Support for both video and photos, with tools for linking to YouTube videos.
Image sharing, through different social media platforms.
Image commenting for creating a conversation behind your photos and building relationships with customers.
Lightbox viewing, to provide a larger version of the photos in your gallery.
Image protection for those who want to avoid plagiarism.
Drag and drop builders that will allow rapidly building a photo or video gallery without advanced coding skills.
A collection of different gallery formats such as mosaic, tiled and masonry.
Moreover, Customization tools are also important so that you can match your branding, colors, and other elements with what your current website looks like.
As a matter of fact, this list could go on because there are thousands of characteristics that will help you recognize the best gallery plugin. However,I believe these are the most significant ones and we're at a great starting point! So, let's move to the 7 best WordPress photo gallery plugins.
---
Modula is a very beginner-friendly and flexible WordPress gallery plugin that helps you design interesting photo and video galleries in a very short period of time. Modula's wide range of customization features assists in creating galleries with your preferred design.
With the help of Modula's custom grid functionality, you can resize images within your gallery's container, control their heights, widths, and so on. Note, that the only thing you're required to do is to switch a gallery from a creative gallery to a custom grid. Afterward, you can start changing the sizes of your images by clicking and dragging from the bottom right-hand corners of the images in your gallery.
The first advantage that you may notice regarding the Modula plugin is that it's very beginner-friendly. This plugin is developed to assist users with different skill backgrounds. Its easy-to-use drag-and-drop interface and various customization options make it possible to create a professional and appealing gallery in less than five minutes.
Modula doesn't limit users' opportunities! For example, more advanced users can have access to more advanced customization features. Modula has a separate advanced customization section where it is possible for users to add CSS that can be applied to galleries separately.
Moreover, the plugin provides social media buttons and website visitors can share your photography with other people.
Want more surprises?
Image-entry animations such as rotation and sliding are present in Modula. There are also over 40 built-in hover effects to attract attention and make your galleries more appealing.
---
Pricing
There is a FREE version of Modula. Furthermore, Modula provides 3 various pricing packages.
Starter: $29/year for a single website license with basic features
Trio: $59/year for 3 websites with more features
Business: $89/year for 25 websites with the full features package
Agency: $119/year for unlimited number of website with the complete feature package
It's important to note that each of these packages provides 1-year support, gallery sorting, filters and allows to create an unlimited number of galleries.
---
Envira Gallery is another popular WordPress gallery plugin in 2021. One of the advantages of Envira Gallery is that, like Modula, the interface is beginner-friendly which makes the idea of quickly creating appealing WordPress galleries possible.
The main functionalities include social sharing, video support, watermarking, albums, image deep linking, WooCommerce support, and so on.
The interface of Evira Gallery is well-designed and drag and drop builder is available. Thus, no special coding skills are required! In more detail, you basically drop the images right into place and click the Publish button.
Additionally, social media buttons are present. You can link to your social media pages and add photos from those pages to your galleries.
Don't forget to assign tags and categories to your galleries for better organizational purposes.
You can integrate with WooCommerce to sell your photographs and get payments with Stripe.
Do you want to avoid plagiarism? Then watermarking and password protection tools are the best solution for you to totally block users from taking your photos.
Envira Gallery is unique as it includes Gutenberg blocks to drop your galleries anywhere on your website. Most of the competitors have Gutenberg blocks.
---
Pricing
The FREE version of Envira Gallery is available in WordPress. However different pricing plans are also presented.
Here are the pricing plans for the premium version.
Basic: $29/year for a single website license
Plus: $69/year for 3 websites and more features
Pro: $99/year for 25 websites and full features package
Agency: $299/year for unlimited websites and complete features
---
The next plugin in our list is WordPress Photo Gallery. It's an extremely user-friendly plugin for representing images in an attractive way. You can create unlimited galleries where you can include unlimited images. This plugin is basically designed to make its users' experience easier and smoother.
You can also make regulations regarding settings like Image hover opacity, hover color, hover zoom effect, hover icon, Loader style, Thumbnails filter, Image Border, Images border-radius, Height/Width ratio, and many more to manage your galleries appearance.
Additionally, more than 15 stunning predesigned cool hover effects are present to choose from. The animations will activate once your website visitors hover over the pictures with their mouse. Don't forget to activate Lightbox.
Another essential step is to show your images at full scale when the users click on them. Offer a share button(Facebook, Twitter, Pinterest), Download button, Full-screen button, or turn a slideshow and make the users' experience better. You use Transition speed, Transition effects, Animation easing, and dozens of more features.
---
Pricing
Apart from offering a FREE plan of the plugin, there are also various paid plan options such as:
Business plan with the cost of 29$ that includes unlimited galleries, updates, 30+ awesome views, various buttons, thumbnails settings and so on.
Developer plan that contains all of the advanced settings presented with a one-time payment of 89$.
---
Let's move to NextGEN which is one of the most popular WordPress photo gallery plugins. One essential advantage of NextGEN Gallery is that it offers so many various types of galleries, that there's no single typical gallery.
In fact, you can create multiple albums of different galleries, which is helpful if you need to demonstrate a big number of pictures.
In addition, image sharing is possible through social media buttons and other options like sending them via email. NextGEN allows your website visitors to come to your gallery and make comments on your images. As this function is not a required one you can turn it on and off whenever you wish.
Another unique characteristic of NextGEN is that Print lab fulfillment is available if you'd like to partner with a reputable printer. This feature is mostly needed by photographers as it would be very time-consuming and expensive to print their own photos.
---
Pricing
Depending on your requirements you can choose one of these 3 pricing plans of NextGen.
Plus: $79/year
Pro: $139/year
Lifetime: $399/year
Let me note that the pro and the lifetime plans also provide free access to all Imagely themes.
---
The Gmedia Photo Gallery plugin is known for its sleek design once published and some powerful customization tools to match the website branding and meet the demands and needs of a large gallery. This is a reliable and affordable WordPress gallery plugin if you need to put galleries on multiple websites.
Four Gutenberg blocs are offered by the Gmedia Photo Gallery plugin to quickly add a gallery to a certain post or page. Some of the other blocks are perfect for albums and tags. Moreover, a widget is present for galleries and helps to save some time that would usually take to add a gallery to a sidebar or footer.
Want to gain some valuable feedback? Then activate users' comments to know their opinion about your photos. Meanwhile, it'll help to gain valuable feedback regarding your portfolio.
Furthermore, I would also like to mention the option of automatically creating a related posts gallery at the bottom of each blog post. As a result, this removes a common need to get another plugin for related posts.
---
Pricing
Gmedia Photo Gallery plugin in WordPress offers a FREE version. However, its PRO version has different pricing depending on how many websites you want to use on.
For example, if you want it for a single website, the price is $29.99/year. Meanwhile, if it's for more than 20 websites the price will be $8.5.
---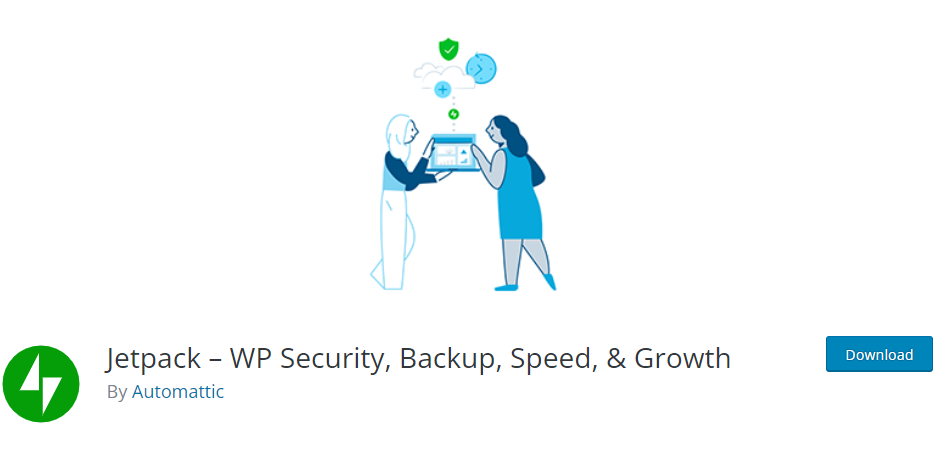 If you're not familiar yet, Jetpack is a popular multi-purpose gallery plugin in WordPress. Even though Jetpack's galleries aren't nearly as advanced as the previous WordPress photo gallery plugins, it still is a good option for creating basic types of galleries.
An amazing fact is that Jetpack galleries are completely FREE of charge, without any additional upgrades to worry about. Of course, Jetpack has multiple other addons and features that you could pay for, but all the features regarding galleries are included in one package for free.
Several formats come prepackaged with the Jetpack tiled galleries feature. One of them is standard tiles with no cropping. The other one offers perfect squares with some cropping. The next option cuts the pictures a little bit to make them look circular.
In addition, you are free to make some simple regulations regarding each of the galleries such as adding a new name, columns and enabling randomized order. Besides, you can write captions for all images or just remove the captions totally.
Now you may wonder whether there are some advanced functionalities. So, basically, there are advanced coding capabilities for developers who want to take more control of the Jetpack galleries on the frontend. For instance, the plugin allows adding some custom codes to define the gallery width.
---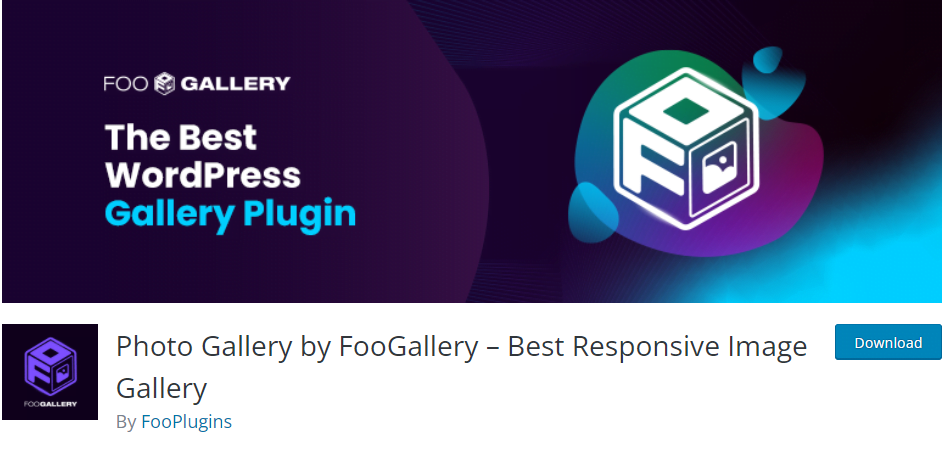 Today's last plugin is the FooGallery in WordPress. It's a great tool that assists its users in creating responsive galleries with a few various layouts.
The plugin has album support built-in which helps to quickly combine together multiple different galleries. Other important functionalities include support for videos in galleries, image hover effects, different gallery templates, loading effects for images, and so on.
As a matter of fact, the FooGallery developers have done a huge job of following the Gutenberg updates and changes in WordPress. A drag and drop module is provided for you to quickly include a gallery in any post or page. The plugin provides its users a great combination of standard and unique types of gallery templates, with features such as single thumbnail, and masonry galleries.
Moreover, a gallery widget is provided if you'd prefer to add a gallery in a footer, sidebar, or anywhere else widgets are permitted.
You can easily drag and drop all the images on the backend. This is excellent if you want to reorder your WordPress Media library.
---
Pricing
Even though the WordPress FooGallery plugin has a popular FREE version, there are still a couple of Premium packages such as:
1 site – $49.99 for one year of support/updates OR $149.99 for lifetime
5 sites – $99.99 for one year of support/updates OR $299.99 for lifetime
25 sites – $199.99 for one year of support/updates OR $599.99 for lifetime
---

Summary
Finally, we've reached the end and now you are more than ready to start your experience with WordPress gallery plugins. Hurry up to test above discussed gallery plugins and identify the best one for your website.
Always remember that with the right photo gallery plugin, your images will basically shine, and this article contains everything that you need for designing perfect galleries.
If you liked the article don't forget to follow us on Facebook and Twitter . By the way, subscribe to our YouTube channel and enjoy informative WordPress video tutorials.