Building a new website is not as complicated and expensive as it was before. This is thanks to many existing CMS platforms. Though we always speak about WordPress and its excellent user-friendly functionalities, we should consider that there are other powerful CMSs, too. So, in this article, we are going to compare WordPress VS Joomla, and their main differences and similarities. In the end, we will decide which of these two platforms is the most convenient to use when building a website.
---
What are WordPress and Joomla About?
These two platforms are very famous among website owners. They both are open-source, as well as self-hosted. WordPress and Joomla have some similarities and surely differences, too. But before coming to the spot of comparing them with each other let us review them separately.
---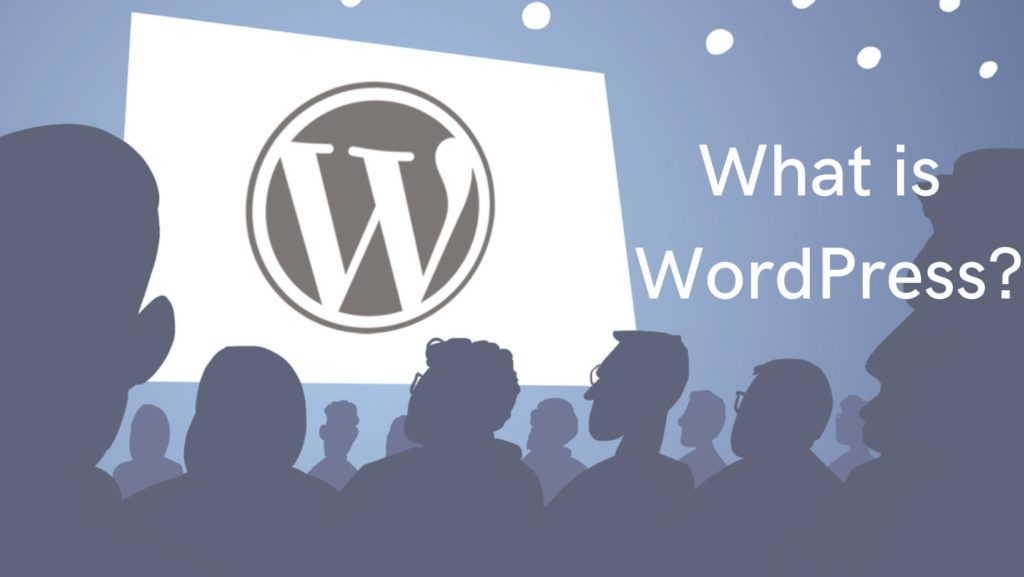 Starting in 2003, WordPress was initially developed to be an easily managed free blogging platform. As time passed, it was transformed and became a tremendous content management system with which users can create any type of website they need.
WP is written in PHP and uses such databases as MySQL and MariaDB.
Currently, WordPress owns a winning amount of powered websites. The statistics loudly announce over 455 million websites. That is to say 43% of all the existing sites on the Internet. This is a truly impressive number to consider. The websites vary from each other based on their purpose and type:
Blogs – are a place where people and publishers share their articles, thoughts, reviews, photos, etc.
Business Website – WordPress is a great platform for those who need a web presence for their business. Here they can present their services, engage more customers, etc.
Ecommerce – With WordPress, it is easy to build an E-commerce platform by adding online payment methods. For this, you should just install one of the offered WP plugins.
Portfolio – Through this type of website you may showcase your works, portfolio, as well as designs using WordPress.
Membership – With the help of paywall and membership plugins, WordPress is a great option to build membership websites.
In fact, WordPress can serve to build almost all types of websites.
WordPress – Cons & Pros
Being a very famous and beneficial CMS WordPress has many advantages. Unfortunately, it has disadvantages, too.
So, this paragraph will be dedicated to finding out WordPress cons and pros.
Pros
If you are not sure whether you need to install WordPress or not, here are its main advantages you will definitely appreciate:
Simple usage – Being a beginner does not interfere with building a great WP site due to its simple usage.
Free – Excluding the costs for domain and hosting initial WordPress software on WordPress. org is totally free to install. As well as you may access free plugins and themes while building and running your website.
Open-source – WordPress is open-source software licensed under GPL. So, there is no central authority to own WordPress. Instead, users and developers highly contribute to its development. Which gives trust that WordPress always gets updates and improvements.
High-security level – Many skilled developers work on WordPress security improvement. Even though there is no platform offering an absolute security level, WordPress security errors are mostly connected to the misused settings and not to the WordPress core.
Pro Plugins and Themes development – Although there are many freemium themes and plugins, WordPress gives developers an opportunity to create and sell advanced versions of the provided software and make a profit through them.
Speed – WordPress constantly removes the code errors and complications to provide more speedy website pages.
Responsiveness – The majority of WordPress themes and plugins are initially responsive and mobile-friendly.
Search Engine Optimization – Great SEO starts on a technical basis. So, considering this, WordPress developers tend to provide a good code base for Search Engine Optimization. Besides, users may activate some famous SEO plugins to optimize the page and posts before publishing them.
Simple interface – Besides the easy-to-use settings, WordPress provides Block Editors that help to complete your website content management more easily and automatically without using even a small piece of code.
Social Media Integration – WordPress enables you to share your newly published content on Social Media without logging in to Social Media accounts every single time.
Cons
Along with its advantages, WordPress has disadvantages, too.
Constant attention to Security vulnerabilities – Even though many skilled developers work on WordPress development and security issues, there is still a great need to focus your attention on safety vulnerabilities. You should be aware of available updates, as well as make proper backups in order not to lose the data.
Absence of built-in drag and drop website builder – This is true. Though there are many editors and drag-and-drop page builders, it may take much time and effort for beginners to find and use them on WordPress.
Knowledge of coding – Although WordPress is very easy to use. But to complete some tasks and activities on the website you will still need even basic coding skills, such as HTML and CSS.
Plugins and Themes may cost high – Since plugins and themes complete many actions on WordPress, you will need more of them over time. And sometimes finding the best option for you may cost extremely high.
---
Like WordPress, Joomla is also free and open-source offering many extensions and templates to build your website. It is easy to install Joomla, but the further process like setting it up and customizing its backend is a little bit confusing for those who deal with CMS platforms for the first time. The main difficulties are related to articles and categories. So, during the setup process, you need to create different categories for the upcoming content. This can seem a little bit irritating and time-consuming. After the setup process, you should spread content into various categories created.
Like WordPress, Joomla is also written in PHP using OOP techniques. The supported databases are MS SQL, MySQL, PostgreSQL, etc.
Besides, Joomla is a multi-secured platform also offering some security extensions for additional safety levels.
Joomla – Cons & Pros
Now it is time to see what advantages and disadvantages Joomla offers to users.
Pros
Content Management opportunities – In this aspect, Joomla offers many content native types. The list includes articles, menu items, modules, etc.
Ecommerce support – Through different extensions you are able to build a highly converting e-commerce platform and combine the content creation and inventory in the same place.
Easy to edit – Not only can you write unique blog posts with Joomla but also edit their structures.
Available support – Being an open-source platform Joomla community can provide you with the needed support, helpful tutorials, and active forum discussions.
Digital Marketing Strategies – As Joomla is easy to use and edit it can be easily and quickly adapted to new trends in Internet Marketing and Search Engine Optimization.
Cons
Along with its valuable advantages, Joomla has disadvantages, too. Let's reveal them:
Limited amount of modules – There is just a little marketplace to purchase modules. Although you may customize your website to meet your certain needs, you can not add or install something very specific immediately like on WordPress.
Joomla can take relatively greater resources from your server.
There are just a few modules and plugins for Joomla. And they can cost high.
Compatibility problems – Some plugins may cause these issues.
---
WordPress VS Joomla
So, after reviewing each of these CMS platforms, we may easily compare them with one another.
When speaking about more simple and fast usage, you should definitely choose WordPress. It is more user and beginner-friendly than Joomla. Next, if you want to be engaged in blogging then WordPress is an optimal choice, as Joomla initially is not foreseen for good blogging.
But when speaking about the multilingual support then Joomla definitely outstands WordPress. As the latter does not provide multiple languages support initially without installing different plugins. Instead, Joomla does so by having the capability to manage different languages.
In terms of security, these two platforms are very similar. WordPress provides automatic updates and attack responses very quickly. So does Joomla, sending patches to security vulnerabilities.
Two platforms are written in PHP but Joomla outstands with the number of supported databases.
---
Final Thoughts…
So, answering the question of which platform is better: WordPress VS Joomla, we answer that it highly depends on your business or personal purposes. If you want a simple platform full of various free and paid plugins and themes with easy installation and usage then WordPress is a good option for you.
But if you want to present various kinds and formats of content you can confidently choose Joomla. This is a good CMS, especially for developers and those who are going to work with them. Its settings are a little bit more complicated but it gives wider working flexibility than WordPress.
Is the content helpful? Check out our latest article about top Marketing tips to promote your WordPress website.
Promote your WordPress plugin or SaaS product with WPGlob. Choose your preferred service from the list.

If you liked the article do not hesitate to find us on Facebook and Twitter. For interesting WP tutorials, please subscribe to our YouTube channel.
Latest posts by Anahit V.
(see all)