Isn't building a mobile app your top priority? Well, you better move it to the top of your must-dos. You might wonder "why app development?" It is simple. App building is for those businesses who want to provide their customers/users with convenience, efficiency, and accessibility. Also, for those who want to take their business performance to the next level. If you see yourself among those innovative businesses, then this article is just for you.
Starting off might be tough, especially if you are not sure where to start, how to hire developers or which app development is the best. This is why we are here to walk you through the whole process. First things first, you do not need any seasoned developers to build an app: with the mobile app builder plugins that we will discuss today everything becomes a breeze.
We have curated two of the best and easiest mobile app builder plugins for you – Appmaker and AppMySite. In this article, we will further examine and compare them and come up with the best one.
We will compare those apps based on their:
Ease of use and user interface: We will evaluate their user-friendliness and drag-and-drop functionality. We will consider whether the navigation bar is clear and whether the users, even with minimal technical knowledge, can manage the platform.
Features and customization options: We will compare the range of features and customization options that each of the apps has. We will look for the availability of app templates and the ability to add different kinds of content.
Integrations: The presence of third-party integrations, such as payment gateways, is important. Having an app where you can integrate additional functionalities will only benefit your business.
Accessibility: Having a reasonable price is important, thus, we will also consider the fees based on the features the apps offer.
---
Quick Comparison: AppMySite vs. Appmaker
| | | |
| --- | --- | --- |
| Factor | Appmaker | AppMySite |
| Ease of Use | 5/5 | 5/5 |
| Features & Customization Options | 3/5 | 4/5 |
| Integrations | 3/5 | 4/5 |
| Pricing & Accessibility | 1/5 | 5/5 |
| Performance | 5/5 | 5/5 |
Ease of Use – Appmaker vs AppMySite
The number one criterion that you need to consider when choosing any kind of plugin is its user-friendliness. If you have to try hard to reach your goals and spend a lot of time on their realization, then it's not the right choice. In this case, the mobile app builder needs to be convenient for both the business users and their customers.
Ease of Use – AppMySite
You thought that building an app was a real nightmare? Well. definitely not with AppMySite. This mobile app builder allows its users to connect AppMySite to their WooCommerce or WordPress websites. After downloading and activating the plugin, the whole content will be automatically integrated into the apps. The apps, by the way, are accessible for both iOS and Android users. This means that no coding knowledge is required to build an app. In fact, it is a matter of minutes for AppMySite.
To start with AppMySite, you will need to download and set up the plugin on WordPress and connect it to the app. Since manually adding the content is no fun, everything is automated by AppMySite.
Ease of Use – Appmaker
Similarly, Appmaker does not require profound coding knowledge or any technical dependency. Here comes another question: "How many minutes do I need to create an app?" With Appkaer, only a couple.
With Appmaker, you will need to install the plugin, activate it, and connect to your WooCommerce. Afterwards, when you're done with the customizations you are free to publish it.
Ease of Use – Winner
You can clearly see that both mobile app builder plugins offer a code-free process of app development. Also, the whole process is as simple as ABC due to the easy interface on WordPress. As a result, we have two winners for this criterion. Win-win!
Features and Customization Options – AppMySite vs Appmaker
When building an app, it is important to have control and flexibility over its content and design as well. This way, you make sure that the app's purpose is to the point and it performs the initial functionality it was supposed to do. So let's now see what we have got here!
Features and Customization Options – AppMySite
Some of the features that AppMySite has:
Beautiful app icon & splash screen: How else are you going to attract your customers if not with your app design? AppMySite allows its users to personalize the icon and splash screen to have them aligned with your brand. You are free to choose your color palette, layout page design, manage product categories, flaunt your inventory and give consistent offers.
Building an app for your blogs: blogs are useful ways of entertaining and engaging your customers and page visitors. So that your app users do not fall behind, you can also bring your blogs to your mobile app.
Extensive add-on library: With various add-ons available, you can simplify and upgrade the process of app building.
Add unlimited CMS pages: you can add unlimited CMS pages to your app, displaying all essential pages from your website including about us, privacy policy, contacter, and more.
WordPress Custom Post & Taxonomy Support: You can go beyond the ordinary and bring support for custom posts and taxonomies right to your app.
Multi-platform support: this feature of AppMySite makes sure that no one is left out and all your customers, using both iOS and Android, have access to your mobile app.
Real-time sync: thai feature ensures that all the changes made on your website reflect on your app instantly. So, no confusion or inconvenience!
App analytics tool: to better understand your customers and their search intent, you can make use of this feature. AppMySite will provide some important data, such as the app traffic, most-searched words, etc.
Features and Customization Options – Appmaker
Some of the features that Appmaker has:
Real-time sync with your WooCommerce Store: as in AppMySite's case, Appmaker makes sure that the data on the website is automatically fetched on the mobile app.
App analytics: Appmaker will help you make well-informed decisions for your customers, by offering the usage patterns.
App-only coupon promotions: to grab your customers' attention and boost sales, you can make use of Appmaker's in-app coupon creation feature. This will help you bring customers to your app and increase their usage there.
Push notifications: with this unique feature you can always keep your customers engaged by constantly updating their feed with new deals and offers, products and collections, sales, and more!
Features and Customization Options – Winner
Ta-da-dam! We have a winner this time…
Even though both mobile app builder plugins have unique features, we got to choose one of them. Appmaker stands out with its app-only coupon promotion and push notifications feature. However, AppMySite outran the features and customization options this time.
Integrations – AppMySite vs Appmaker
The availability of integrations ensure that your app goes beyond the default. With different integrations you can introduce new functionalities and make your customers' experience even better. So, the more integrations the better.
Integrations – AppMySite
To start with, AppMySite has deep integration with WordPress and WooCommerce. As a result, it supports more than 30.000 WordPress plugins, which is insane! But that's not all: let's now get over the integration possibilities with AppMySite.
Cart & Checkout integration: you can integrate checkout plugins/tools and create a seamless checkout and cart pages for your customers.
Universal payment gateways: you can integrate any type of universal and top payment gateway with AppMySite and accept any kind of payment.
One-click chat integration: your connection will not get lost with your customers even when they are using your app. You can integrate your website's chat software into your app and communicate with your customers directly. This means there is no need for additional chat building.
Social Media Integration: you can add your social media pages and icons to your app and grow its visibility and boost the awareness.
Integrations – Appmaker
Appmaker can integrate with a number of WordPress plugins, including full and easy integration with the top payment gateways, ensuring accessible payment options for everyone.
Integrations – Winner
While both our mobile app builder plugins have versatile integration options, AppMySite stands out with its additional options, such as the chat and social media integrations. It also supports 30.000+ WordPress plugins which makes it the hassle-free plugin and top choice for us. So for this factor, our winner is AppMySite once again!
Pricing – AppMySite vs Appmaker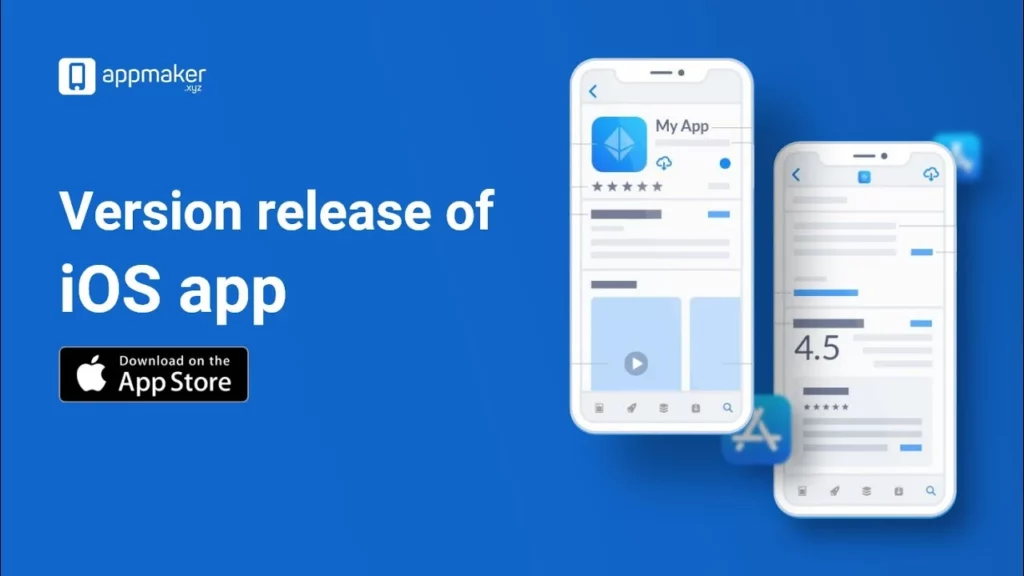 When considering all the benefits that a plugin has, the last thing to pay attention to is pricing. It is important that the pricing is reasonable and in some cases flexible as well. Let's now go over the pricing and billing options that our plugins have.
Pricing – AppMySite
AppMySite is built for agencies, enterprises, and business owners. It has separate pricing plans respectively. It is quite affordable and flexible. We have got these plans:
Free – the free plan allows you to turn any website into an app but as a demo. It also enables some customization and personalization options.
Starter – this plan costs $19.00/ per month and it is best for business owners. It includes 1 website to Android app feature, everything in the free plan, plus push notifications, working with team members, and monetization options.
Pro – this option costs $29.00/ per month and is best for agencies. It includes 1 website to Android and iOS app feature, everything in the Starter plan, plus user consent.
Premium – this plan costs $49.00/ per month and is best for enterprises. It includes everything in the Pro plan, plus multisite and merge apps, auto publish and priority support.
Pricing – Appmaker
Appmaker has two plans for brands and category leaders. Another downside is that it does not have a free version that would allow its users to test it and make a well-informed decision. We have the following plans:
Pro – this plan costs $1000/ per month and is best for brands. It includes app personalization, plugin library, app launch assistance, and enterprise support.
Plus – this option costs $2000/ per month and is best suited for category leaders. It includes everything in the Pro, plus premium blocks and workflows, customer success manager, and priority support.
Pricing – Winner
Based on the accessibility, ease of use, features and customization options, and integrations, AppMySite has a better pricing policy. It is affordable and offers a great deal of tools and features for its value. So, we have a winner for this criterion and it is AppMySite!
Final Words
As the mobile app development has become popular among businesses who strive to make their customers' experience the best, we have introduced two of the best mobile app builder plugins. Both plugins have outstanding set of tools that will help you in this mission. In some cases, we had win-win where both plugins were equally competitive, while in some cases we could see that AppMySite significantly surpassed Appmaker. In any case, your business needs are also important in choosing the plugin. So, make sure to pay attention to what you and your business needs!