More than 58 000 plugins are available for installation on WordPress nowadays. This number indicates the vitality and usefulness of plugins in successful websites. In this article, we will discuss in-depth one of the most popular WordPress gallery plugins called "NextGen Gallery". We will answer all your possible questions about it, such as what this plugin is about, is it a free gallery plugin, why you need it, pros and cons, main features, how to use it, and so on. If you are ready, let's start.
Plugins are absolutely brilliant add-ons for WordPress websites. First, you need to know that they are working only on self-hosted WordPress websites (wordpress.org). Now, let's see what the NextGen Gallery plugin can do and why you would need it.
---
What Is The NextGen Gallery Plugin?
NextGen Gallery plugin was created in 2007; each year number of downloads increases by millions. Some people consider it the best plugin in WordPress. More specifically the best WordPress gallery plugin. Basically, it is an image gallery plugin. It is quite easy to use due to a successful UI design, and it will be a useful plugin for any website. However, the NextGen gallery is an extremely powerful tool for visual artists and photographers.
It allows you to:
create beautiful photo galleries and albums in WordPress
import metadata
edit thumbnails
upload photos in bulk
add/remove photos
create albums
The main feature though is that it is a WordPress image gallery plugin with thumbnails.
A plugin such as NextGen Gallery is a complete gallery management tool for your website. All the things listed above help you create an awe-inspiring, in other words, extremely impressive visual communication element in your website and even make it somehow interactive. This could lead to increased reach and sales.
---
How to Install The Plugin?
WordPress is an open-source CRM and website builder. Therefore it comes with access to plugin installation in WordPress Plugin Directory.
That is the only way to install original WordPress plugins from wordpress.org. Otherwise, you may find third-party plugins if you look for them in the browser rather than in the WordPress plugin directory.
To install free WordPress plugins from the WordPress plugin directory, you need to follow a few simple steps. Not all, but most of the WordPress plugins are available for free download.
You can easily install the NextGen Gallery plugin from the Admin dashboard:
Click on "Add a new Plugin."
Select the plugin you want from "Directory."
Click "Install"
After the installation in "Admin Dashboard," you can click on "Plugins" then "Plugin Editor" and "Activate/Deactivate" it when you need. For your information, it is better to look up free plugins in WordPress rather than install third-party plugins because it may require some knowledge in coding and take more time. You can find new plugins every day and choose one that best suits your website.
---
Why Is The NextGen Gallery Plugin So Popular?
First of all, plugins initially are created to:
Speed up the site loading time: This feature is pretty important because no one likes to wait in this dynamic environment.
Meet your business/blog/site goals: Adding necessary features and extra cherry on the top makes it easier for yourself to achieve your goals.
Create a marvelous user experience.
The main reasons why this specific NextGen gallery plugin is popular and considered one of the best free WordPress gallery plugins are:
help you to efficiently organize and display your content: an excellent tool for image-heavy websites
import images in bulk
quickly access and edit, add/remove anything you need in your gallery
Also, the NextGen Gallery plugin has two versions: Basic (free) and Pro.
---
The Difference Between the Basic and Pro Versions
NextGen Gallery basic (free) features:
Thumbnail Gallery
ImageBrowser Gallery
Slideshow Gallery
SinglePic
Compact Album
Extended Album
NextGen Gallery Pro features:
E-commerce capabilities
Automatic Print Order Fulfillment
Digital Downloads
Social Sharing
Coupons and Pricelists
Image Commenting
Image Protection
If you have a simple website but would like to have better image gallery management functionality available, go with the free version of this plugin. However, if you are a photographer or visual artist and want to use your website for more than just a gallery display, you want to sell something, then go with the Pro version. Pricing plans vary between different annual plans, though you can choose a one-time payment option, which will cost just 499$.
---
Pricing
There are three main paid plans available for the NextGen Gallery Pro version besides one-time payment. They are:
NextGen Plus: 79$. You get all the gallery extensions and pro light box extensions.
NextGen Pro: 99$. You get everything provided in Plus plan, and additional eCommerce extensions and a Lightroom plugin
All themes + Plugins: 139$. You get everything provided by Pro plan, plus all the themes created by Imagely.
---
Main Features
The main features of the NextGen Gallery plugin (for both free and paid versions) are:
Image storage Management
Resizing/editing of images
Drag and Drop Uploader
Zip Importer
Securely Backup Original Files
Client proofing features `
Image protection features
---
What Does the NextGen Gallery Offers?
Image display/editing and other options NextGen Gallery offers:
---
What Does NextGen Gallery Pro Offers?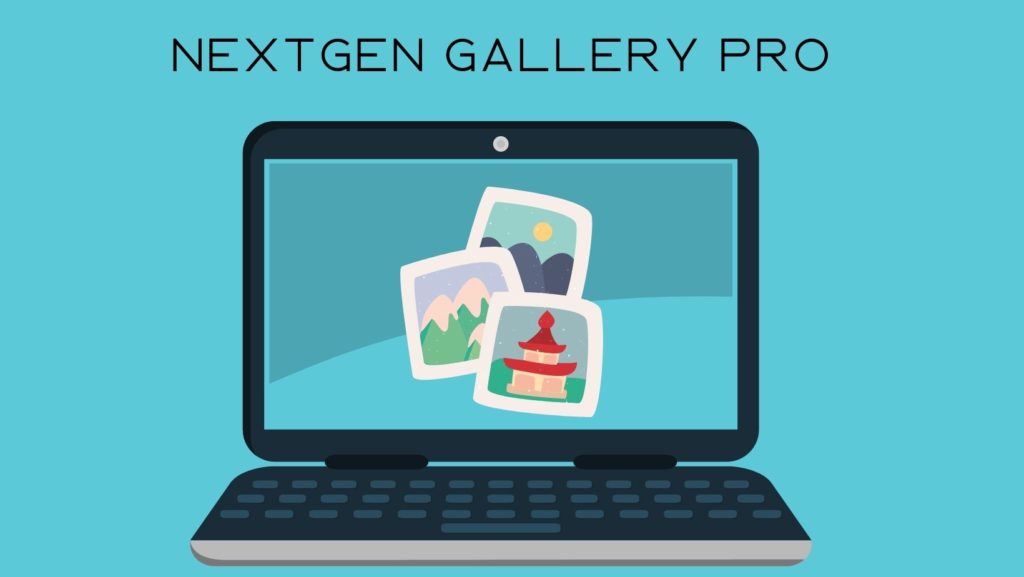 ---
Pros and Cons
Benefits and drawbacks for both free and paid versions:
Pros:
The free version has all the first-use features
You can upload images in bulk
It has many features related to editing, adding, removing images
It has lots of image display options, such as thumbnails, slideshows, etc.
A powerful tool for photographers and visual artists
A professional tool that is full-featured
Offers lots of gallery management tools
Offers sales tools
Cons:
Annual plans for paid versions are not the cheapest ones
UI is not adopted for an average user. Therefore, some consider it good, some bad
It has a long learning curve, sometimes can be too time-consuming
It can slow down WordPress admin due to using lots of resources
Difficult to navigate customization options
Limited to Stripe or PayPal payments
---
Why Would You Need This Plugin?
Above, we discussed nearly everything related to the NextGen gallery plugin, so now we are about to make a decision and answer the question, is it worth it? DO you need to download and use it?
Taking into consideration everything related to this plugin's features, pros and cons, each and every option to display and manage the image gallery, I think it is worth it only if you are a professional.
This plugin is quite time-consuming to learn and use and not the cheapest one. If your WordPress gallery is not enough, but you are not a photographer, designer, or visual artist, in general, you can download the free version. Meanwhile, the paid version of this plugin is a potent tool for those whose profession and work are connected to visual communication.
Because it gives you some tools that other Gallery Plugins in WordPress do not offer, such as selling images, automated printing, and of course, digital downloads, this means you won't spend money; you will invest it and, with the right optimization, make even more.
---
View the Video Tutorial:
If you liked the article do not forget to check out our YouTube channel with tons of WordPress tutorials! And you can find us on Facebook & Twitter, where we post interesting updates about upcoming events.