If you want to build a website for your business and you understand how beneficial it could be, you are in the right place. And congratulations cause you are also at the right time. I would say that even at the right time. Why? Cause you can save lots of additional money on plugins, themes, and everything you need to build a fully functional and practical website.
In this article, I am going to introduce and provide a quick review on the Best BLACK FRIDAY Deals for WordPress 2023. Hurry up and do not miss out your chance to get them. If you are interested, let's quickly begin.
---

WordPress plugin deals
What are plugins? Plugins are the best thing ever offered by any website builder. Basically, plugins are add-ons that add additional functionality to your website and make it easier to use. E.g., There are cache plugins to speed up your website, SEO plugins to improve your writing, email SMTP plugins to prevent your emails from going to spam on the visitor's computer.
So now, let's review what plugins are offering a percentage off for a Black Friday. Note: We will review the best of the best, plugins necessary on each and every website.
---

WP Rocket 30% off
---
One of the best plugins on WordPress, which also offers exclusive 30% off. WP Rocket is used in more than 1,974,000 websites; it speeds up your website, which can lead to:
More visitors
Better SEO
More Conversions
One more amazing thing about this plugin is the 92% happiness score of the users.
This is the first from my list of Best Black Friday Deals for WordPress 2023 that I have prepared for you. Purchase the WP Rocket deal.
Deal Details
Single license – 1 website: $34.30 instead of $49
Plus license – 3 websites: $69.30 instead of $99
Infinite license – unlimited websites: $174.30 instead of $249
---

wpDataTables Table & Chart Plugin
Why in the world would you need a chart plugin? Easy – people understand visual information better than any other kind of information; therefore, hurry up and get wpDataTables Table & Chart Plugin .
This is a great plugin to organize literally anything that will come to your mind, and most importantly, effectively display it visually. It has a simple and friendly user interface and works just fine with any amount of data. A cool feature is that you can customize the tables. What you can do with this plugin:
Provide table data
Configure if you want
Publish in a post or page
The main advantages of wpDataTables Table & Chart Plugin are:
High responsiveness to all screen sizes
Advanced filters
Customizable
Especially this plugin will be a good idea to purchase for businesses that deal with analytical or statistical data on a daily basis.
---

Fluent CRM
Another best Black Friday deal for WordPress 2023 provides Fluent CRM. It is another plugin on our list which purchase will surely make you happy is called Fluent CRM. Basically, it is an email marketing automation. It will give you the opportunity to:
Manage your leads and customers
Manage email campaigns
Affiliate management
Monitoring user activities
As the plugin promises, and as many reviews state, it is a complete marketing solution within one plugin for WordPress.
Specific features this plugin offers:
Email marketing automation
Granular reporting
Email sequencing
Hurry up and get 40% off for Black Friday. Get the Fluent CRM deal.
---

WordPress theme deals
If you are just building a website and do not know what theme is, it is the overall appearance of your website. It includes graphics, style sheets, and code.
Astra Theme
The theme is called – Astra Theme; even Stanford University uses this theme to power their WP website. This theme is truly unique and multifunctional. The best thing about it is that it is highly customizable and responsive. It scored five stars from user reviews. You can get up to 53% off with Astra Theme deal.
Main features and pros:
Pre-built websites
Customize without code
Fast performance
Customization: layout settings, colors & typography, Header options
Hurry up to get it.
---

Web Hosting
The most important part of your website is its web hosting because no one will see it without it, and you will not have any visitors there. And here are the best web hosting deals offered by major web hosting companies. All those companies are offering great hosting, tested by millions of users.
WPEngine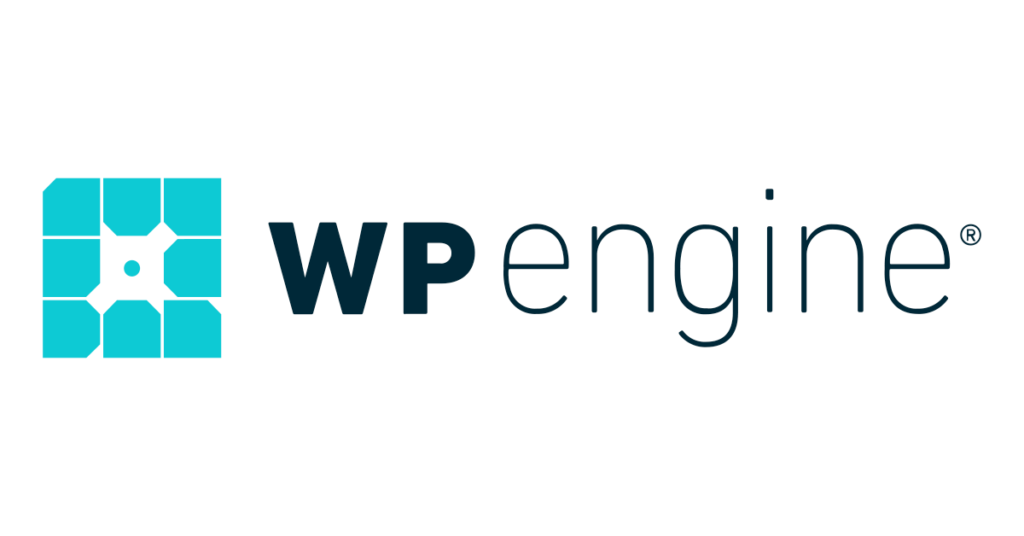 If you want to be sure that your website is optimized, clearly secured and fast-loading without requesting a lot of work, managed hosting is a great solution. Therefore, when it comes to managed WordPress hosting, WP Engine is one of the top tools.
Save up to 225$ off on WP Engine plans and get three months free at WPEngine.com
Let's start with the deal offered by WPEngine, main features of the deal itself are:
Outstanding customer service
Daily backups
Real-time threat detection
Custom plans available
Better product search to drive sales
Managed Web Application Firewall
Effortless 1-click staging & backup
Burst capacity for high-traffic sites
Don't lose your time to get the WPEngine deal.
---
HostGator.com
In fact, HostGator is one of the most reliable and customer-friendly hosting services. Their 24/7 customer support service is among the best.
Now there is a great chance to get a deal offered by HostGator.com that includes the following features.
Reliable hosting
Generous moneyback guarantee
Customer Support
500k visits per month
3 GB backups
Free domain included
Free SSL certificate
45 – days guarantee
Free email
Advanced security
Developed website migration
Save up to 57% on HostGator's managed WordPress hosting plans at HostGator.com – get advanced security, simplified control panel and backups.
HostGator. com deal is currently available.
---
SiteGround
SiteGround is well-known, noticeably faster, and extremely reliable. Their hosting plans are very user-friendly and flexible. Moreover, their customer support is one of the bests in the whole industry. That's the reason why we suggest that you purchase the new deal offered by SiteGround as one of the best WordPress hosting firms.
Hurry up to save up to 70% on SiteGround WordPress hosting here.
The offered deal includes the following functionalities:
Unlimited number of websites
40 GB Web Space available
Unmetered Traffic
Daily backup
Free SSL
Developed security
Free email
Managed WordPress
Out-of-the-box Caching
Unlimited Databases and so on.
Don't lose your chance to obtain this SiteGround deal right now.
---

Hostinger.com
According to our research Hostinger proved itself a hugely reliable web hosting service. The company guarantees a 99.9% server uptime rate, so, you can be able to rely on Hostinger in order to keep your website online.
Hostinger is a versatile web host that provides excellent uptime and customer service. Moreover, it presents a mix of traditional and cloud-based hosting.
A very surprising fact is that Hostinger offers a deal that will help you save up to 80% of your money. The deal includes the following options:
100 Websites
~100000 Visits Monthly
Free emails
Free SSL ( $11.95 value)
Managed WordPress
Unlimited Databases
Free CDN ( $9.95 value)
Daily Backups ( $11.40 value) and many other features.
Don't lose even an additional minute to purchase this special Black Friday Hostinger.com deal.
---

Bluehost
Bluehost is intuitive and flexible to use and easy to navigate. It works productively for both beginners and professional web developers. Besides, Bluehost has an impressive WordPress hosting plan, and many first-time website builders prefer to use WordPress because of the accessibility it provides.
Save up to 73% on Bluehost web hosting plans, domain registration, SSL certificate, webmail & easy WordPress installation.
The Black Friday deal offered by Bluehost includes features such as:
1 WP Website
Best for up to 500,000 Visitors/mo
Free SSL
Built-in High Availability
Staging Environment
200+ Global Edge Servers
Unlimited Backups and Restore
Bluehost SEO Tools
PayPal integration
Built-in High Availability
Staging Environment
Bluehost deal is another great offer that you should not miss.
Wbcom Designs
Wbcom Designs offer a one-stop solution for WordPress-based Community website needs.
Our repository contains themes and plugins for Social networks, membership, niche community, Social Learning, LMS, Social Marketplace Multi-Vendor, Job Board, and more.
30% off on all WordPress Themes And Plugins
COUPON CODE: BFCM30
24th Nov – 1st Dec 2021
More information available WBcom Designs!
BuddyX theme
BuddyX Theme is the Fastest WordPress theme for BuddyPress and BuddyBoss Platform. It is used to create community, membership, social learning, or social marketplace website. It has launched its Black Friday sale and Cyber Monday sale offers. Infinite possibilities with BuddyPress integration with LMS, marketplace, event, gamification, and membership WordPress plugins.
30% off on the theme
COUPON CODE: BFCM30
24th Nov – 1st Dec 2021
More information available about BuddyX Theme!
---
ThemeDev
ThemeDev is an extensive platform for WordPress themes and plugins. Theme Dev aims to provide its customers with high-quality WordPress product plugins to boost and leverage website managing efforts.
The products offered by this lovely team of specialists offer the best quality, easy accessibility, and great facility, and thus all ThemeDev products are among the best-selling WordPress plugins.
ThemeDev offers a pre-Black Friday deal for you to save up to $3. 033 thanks to a big sale of 80% off.
Though the deal is only for a short time you get lifetime access to all ThemeDev plugins for an incredible price. So you save money, and plus get a lifetime bundle of ThemeDev products. A real Black Friday deal!

The Black Friday deal offers three pricing plans where you will have the freedom to choose any of the plugins offered by ThemeDev for unlimited sited and domains, plus a lifetime of premium support.
4-in-1 LTD Pack ($489)
7-in-1 LTD Pack ($579)
10-in-1 LTD Pack ($799)
Get lifetime access to a ThemeDev bundle, This is an opportunity not to miss.
---
Ultimate Post Kit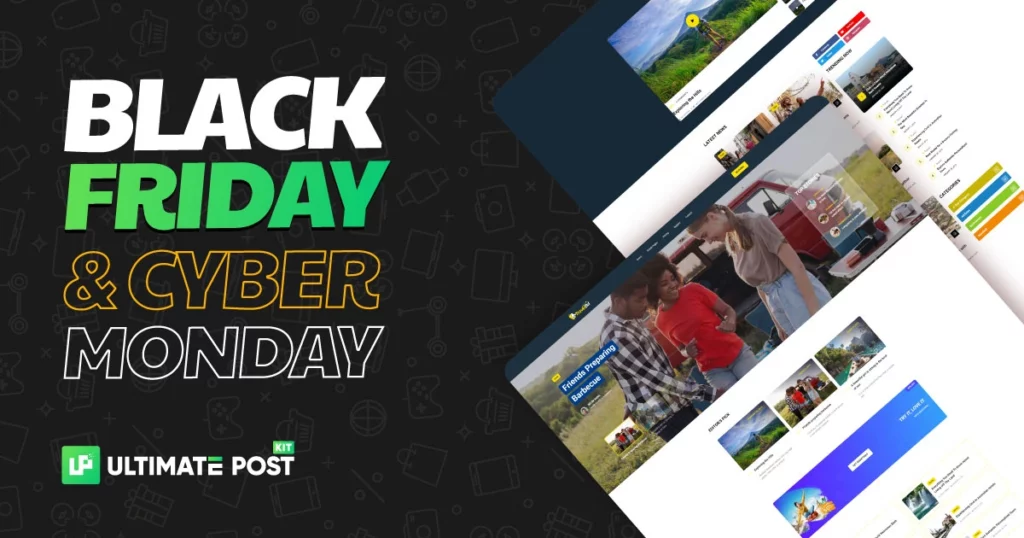 Ultimate Post Kit renovates your blogging website into modern and trendy landing pages that your visitors will fall for. The plugin ensures that your blog stands out and gets more engaging right away. Get this blogging genius toolkit at ~75% off this Black Friday.
As new-generation bloggers, you need Ultimate Post Kit's customizable blog layouts and features to create exceptional blog sites, news portals, magazines, portfolio sites, and more. This addon gives you the power to modify your designs in lots of creative post lists, carousels, grids, and sliders. On top of the design features, you can create single posts and post archives with this. Everything is included inside and you are getting this amazing plugin at only budget-friendly prices.
Coupon Code: Auto Applied
Start Date: 17 Nov, 2023
End Date: 27Nov, 2023
Discount value: Up to 75%
---
Mailtrap.io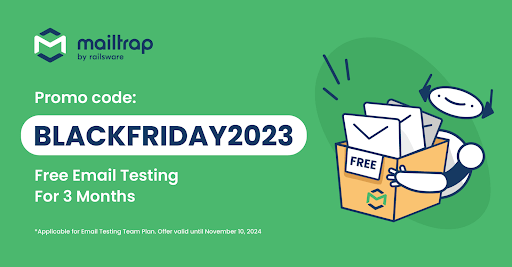 Mailtrap is an Email Delivery Platform for businesses and individuals to Test, Send, and Control their email infrastructure performance.
After years of experience building email flows for unicorns and startups, Mailtrap provides customers with an email platform that ensures high deliverability rates and effortless maintenance.
All platform customers can rely on fast and quality support from deliverability experts.
Why check this product:
Mailtrap covers all email-related needs in one place, including:
Email Testing – Use email sandbox to inspect and debug emails before sending them to your recipients.
Email Sending – Use email API or SMTP service to deliver emails to your recipients just in time.
Use Actionable Analytics to Control your email infrastructure performance.
Best-match audience: mostly developers, but can also be used by QAs, managers, and marketers looking to control their email infrastructure

Key features:
Helicopter-view dashboard
Drill-down reports
Up to 60 days of email logs with email body preview
Deliverability alerts – Weekly reports on Mondays and Critical alerts for sudden metrics drops
Black Friday deal:
Free Email Testing for 3 Months. Applicable for Team Plan.
Promo code: BLACKFRIDAY2023

Duration: 10 November 2023 – 10 November 2024

Summary
Congratulations! Now you are aware of all the necessary and important tools that will help you to build a website for your business. I strongly believe that you understand how beneficially it can impact your business's future growth.
Moreover, you are lucky enough to start your journey of website building right now while a number of Best BLACK FRIDAY Deals for WordPress 2023 are available. You can design your perfect website while saving a lot of money. Isn't it all that you need?
Then hurry up to choose the best deal for you. Hopefully, this article will help you easily and quickly find out and select the best tool with a great Black Friday deal suitable for your business.
For more information regarding Black Friday shocking deals on Themes, Plugins, Hosting go to Digital Marketing Lane.
Don't forget to share your experience in the comments section. Moreover, we are looking forward to getting your suggestions, too.
If you liked the article don't forget to follow us on Facebook and Twitter . By the way, subscribe to our YouTube channel and enjoy informative WordPress video tutorials.