Are you searching for an Email Verification plugin for your webpage? Yes? then this article is for you. Read further and find out about the Best WordPress Email Verification Plugins. Choose the perfect fit WordPress Email Verification Plugin for your brand.
Learn about the most effective method of collecting only the most useful and helpful user information. Use the collected information for your future campaigns, content, and strategies.
---
What is WordPress Email Verification Plugin
The WordPress Email Verification plugins are one of the best Digital Marketing tools. This type of plugin will definitely help you to enhance your brand's Email Marketing. WordPress Email Verification tools allow both marketers and business owners to verify new email addresses and generate more and more leads. Hence, market our email list more properly and accurately.
First, let's understand what verifying new leads means. Shortly, the email verification plugin filters out the users who are not going to make a purchase and become paying customers. As a result, these plugins free up space for the users who tend to become your brand customers. And, this process is called verifying new leads.
The WP Plugins will help you to generate an email list that is free of spam. Furthermore, these plugins are amazing for removing invalid emails. Also, preventing email-entry mistakes will increase the open rates. Moreover, save your marketing budget, time, and resources.
With these WordPress tools, you can easily block free email addresses, specific IP addresses, role-based emails, and so more. Thus, save your time from updating or managing your contacts for use.
It is time to find out why you need WordPress Email Verification plugins.
---
Why Do You Need a WordPress Email Verification Plugin
If you are still wondering if these WP tools are necessary for your brand, then I have an answer for you. There are a couple of reasons, why the email verification plugin will be a perfect fit and beneficial for your brand.
Save Money and Time
What is amazing about these plugins, is that it saves you time, money, and resources. Having free time means having a productive timeframe. Think of new ideas about your brand. Saving resources means giving additional money. Thus, grow the business and reach your goals in a short amount of time. Most importantly, these tools immediately remove the spambots and the email addresses that are temporary. Hence, you will be free from not engaged customers.
Build Target Audience
Removing irrelevant contacts from your email list. Have more space to build an email list with the correct target audience. Marketing and targeting the right audience means achieving your goals and do not waste efforts. These plugins will help to reach the fitting users. Hence you will be able to increase customers' engagement and drive them through the conversion funnel.
Increase Revenue
Get an advantage from verifying email contacts. Market your strategies more exactly. Furthermore, via these Email tools, you can easily create and target email marketing campaigns. The targeted campaigns will allow you to customize the message, products, and, etc. It is important to note, that the more you satisfy your audience's needs, expectations, and interests, the more probable they are to become your paying future customers.
---
Best WordPress Email Verification Plugins
Now, when you have enough information concerning Email Verification WP Tools. It is time to find out what are the Top 5 Best WordPress Email Verification Plugins.
The WordPress Email Verification plugin is one of the useful and helpful WP tools. OTP Verification confirms both the Email Addresses and Mobile Numbers of users. During registration, the plugin sends the users an OTP verification code. Your website will be prevented from user registrations via fake email addresses or mobile numbers. With the help of this plugin, you can also check if the user's provided Email Address or Mobile Number already exists. It is worth mentioning, that the plugin integrates with 10 free emails and 10 free SMS marketing.
Let's dive in further and learn about the features of the plugin
Passwordless Login – Via this functionality you can easily log in to your WordPress website without using passwords. Set up an easy log-in for your web page. Users can log in only using their Username.
Register Using Phone Number – This tool allows to make the Registration process more unchallenging. Register by only using a Phone Number.
Custom Messages – Send customized Messages to your preferred Mobile Number or Email Address.
Additional Functionalities
Ultimate Member SMS Notification
OTP for Selected Countries
Bulk SMS and OTP
Limit OTP Request
Verification Via Email Link
Ultimate Member Password Reset Over OTP
---
The User Verification WordPress plugin can become your number one lead verification tool. This plugin will protect your WP website from spam users. Furthermore, via User Verification, by using the spam email address you can stop instant access. The plugin helps the website owners to prevent spam, users will need to verify their email addresses before login into their webpage.
Let's dive in further and learn about the features of the plugin
Block user name – Via the default WordPress registration create a user name from the email. With this attribute, you can protect the user name. Use a pattern to block user names that start with a distinctive string or include or end with it.
Block email domain – With this function, you will enjoy your spam-free experience. Set the allowed domain so the user will not be le to register an account without using the allowed domain.
Automatically login – Let the user log in to their account automatically.
Additional Functionalities
Customizable email template
Google reCAPTCHA
WooCommerce Support
Ultimate Member
Protect spam email
Translation
---
The Email Verification for WooCommerce by WPFactory is one of the best WordPress Email Verifications plugins. This is one of the best solutions to get rid of fake users, bots, spam registrations, and so more. Email Verification for WooCommerce by WPFactory is a user-friendly and adaptable plugin that includes many features in order to confirm customers' email addresses.
Let's dive in further and learn about the features of the plugin
Ignore Verification by User Role – This tool helps to verify user emails once they get registered on your website. Plus, you can confirm emails directly from the current customers. Moreover, with this feature, you can manually verify, not verify, and resend the email activation via a user-friendly dashboard from the interface. What is amazing about this feature, is that you do not need to confirm every user if you do not want to. By user role, you can ignore the verification.
Stopping Spam Registrations – With the help of this feature, you can easily clean up your user base and save only valid users. This tool permits you to automatically deduct the unverified ones. Furthermore, you can remove the users base on a tailored frequency (every day or week).
Block a Part of Your Content – Do not display unimportant content to your customers. Additionally, this feature allows blocking part of the content. For example, do not display pages, to unverified users.
Additional Functionalities
Require email verification
Customize frontend messages
Block visitors from adding products to the cart
Embed emails denylist
Set activation link extinction time
Send an email to the admin when a new user confirms his email
---
The Clearout email verification WordPress plugin is a solution for organizations to improve their data quality and prevent the loss of revenue caused by bad leads. By integrating the plugin into lead capture forms, users can ensure that only valid email addresses entered their system, thus enhancing the effectiveness of their sales and marketing efforts. The plugin seamlessly integrates with popular form plugins on WordPress and performs over 20 real-time validation checks to verify the authenticity of each email address.
Features of the WordPress email verification Plugin:
Email/Domain Allowlist & Blocklist: Clearout offers the ability to block and allow specific domains or email addresses, preventing them from being rejected or collected notwithstanding all verification procedures..
High Precision Advanced Catch-all Resolver – Clearout can resolve an extremely high number of catch-all domains by segregating the result into valid/invalid status for all such emails.
Guaranteed Deliverables – Clearout has backed up verification results with a 97% deliverability rate guarantee with safe-to-send status for verified results.
Additional Functionalities
24/7 customer support
Free trial available with 100 credits
Option to set the default timeout duration
Accept business/work email addresses only
Prevent all fraudulent signups from disposable email addresses
---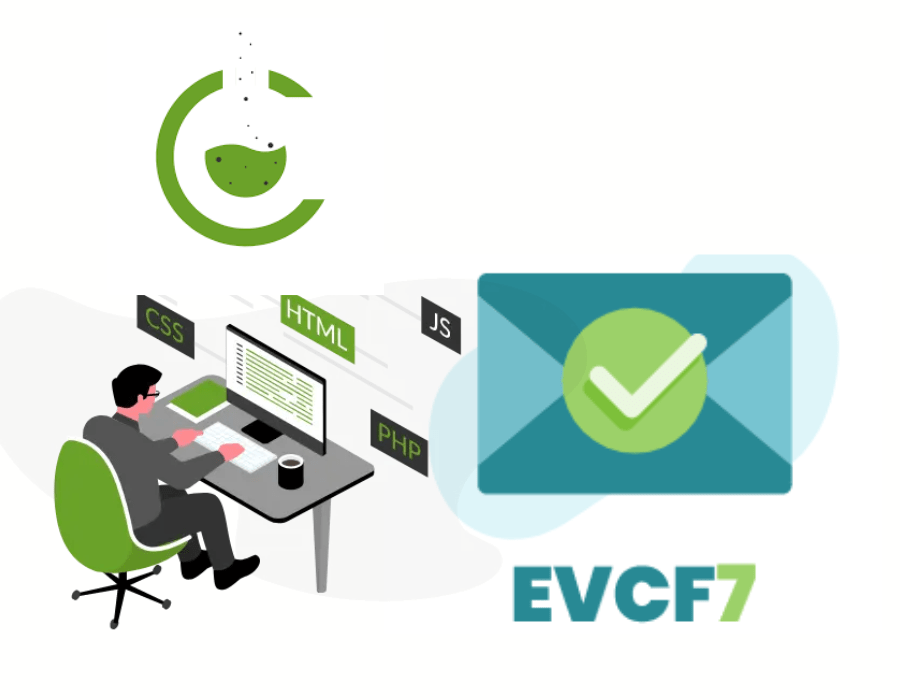 Email Verify WordPress plugin is a great way to confirm the users when they submit a form. This plugin confirms users' emails via the OTP. Moreover, this plugin will become your number one tool for strengthening your business security. Additionally, with this WordPress tool, you can get qualified leads and avoid spam. This Email Verification plugin is uncomplicated and easy to use.
Let's dive in further and learn about the features of the plugin
Easy to Implement – This WP tool is easy to set up and is very unchallenging while using it. This plugin has a user-friendly interface. Additionally, the plugin is fully customizable. Hence, via the Email Varify plugin, you will have a straightforward WordPress experience.
Customizable Settings – All the tools within this plugin are fully customizable. While using the plugin you can satisfy all your expectations. Moreover, generate the result that you need for your Email marketing strategies.
Customize Verify button – Via this functionality, you can easily customize the verify button. Furthermore, personalize the button's text, text size, text color, and also the button's color.
Additional Functionalities
Improve Form Security
Customize mail subject and message body
OTP mail body
Change the position of verifying button
Personalize Field Validation Message
Customize Error Message Color
---
The WordPress Customer Email Verification plugin will help WooCommerce store owners to decrease spam registrations and orders by requiring the users to verify their email addresses during the registration process, or before the users can directly place an order on your store.
Let's dive in further and learn about the features of the plugin
Avoid Fake Customer Accounts – This tool helps to verify customers' email addresses when they register a user account on your website.
Email Verification Before Checkout – Via this feature, you can require your clients to confirm their email addresses before they can place orders in your online store.
Additional Functionalities
Additional Customization options
Email confirmation status
Option for manual email validation from admin
Customize the frontend and confirmation messages
---
To Sum Up
After reading this article, I am assured that you have found your perfect fit Email Verification plugin, and you will build strong and powerful Email marketing for your brand.
Wait!
You can find other WordPress helpful and useful tools by checking out the best WordPress Blog.