How to extend your Divi page builders capabilities and get your desired features which are not available? The answer is simple: with the help of Divi Plugins and Extensions.
You've undoubtedly asked yourself this question if you are one of more than 2 million glad users of the Divi theme and page builder created by Elegant Themes. In today's article, we are going to help you to find the most profitable and beneficial solution for your website.
Let me guide you on why you need to find such a solution.
As long as Divi plugins and extensions may be available not only in the free version, you need to research them attentively before purchasing to be aware that your investment will be efficient and justified. In our article, we've included free Divi plugins with their Pro versions available.
That is why WPGlob collected the Best Divi plugins and extensions with all possible features that needs your website to get ahead.
So, if you are one of the Divi product owners who want to combine an effective and efficient plugin into one product, let us start.
---
What is Divi?
Divi is one of the most popular page builder themes in the world. The popularity of the Divi platform is a clear outcome of its simplicity, though being full-scaled, beginner-friendliness, and having a wonderful design. Divi is a veritable solution for professionals and new starters as well. The Divi page builder platform is enriched with such features as a shape divider, various effects, bulk editing, or the possibility to find and replace an exact part.
How much does the Divi cost?
The annual tariff of the plugin is $89.
Nevertheless to its rich and all-embracing features, the Divi platform may lack some essential functionalities or capabilities.
When the Divi toolbox is lacking features, it is time for the Best Divi plugins and extensions to come to assist.
---
What are Divi Plugins and Extensions?
Now let us pass on to the main part of our today's study.
Long story short, Divi plugins add additional functionalities, and capabilities to your website. There are a set of Divi plugins or extensions on WordPress. Some of them are produced by Elegant Themes, and others by individual developers.
If you're a Divi page builder user, you should definitely consider researching these plugins and extensions, to get the most out of your website and to give the best to your visitors.
---
What are the Main Functionalities of the Best Divi Plugins and Extensions?
Divi may lack some customization capabilities, especially with WooCommerce products and websites. Website owners often need to build a login or thank you page, to customize their logos or product pages. Besides this, the Divi extension and plugins often suggest you a set of diverse, ready, well-designed templates which can be used for your website. I may surely state that you will find a convenient template out of those. This means that our collected Best Divi plugins and extensions are meant to add up functionalities to Divi to brighten the colors of your website.
To be precise, the Best Divi plugins and extensions are not just meant to cover any flaws of the Divi product. This may be just one feature of plugins. The Divi plugins and extensions are for the most reason to add even more capabilities to the product, to make your website building journey easy and delightful.
---
Best Divi Plugins and Extensions
The fact that you've passed until here states that now you know all the necessary information and are ready to continue to find out our Best listing of Divi plugins and extensions.
Let's get started
---
The first place in our Best Divi plugins and extensions listing takes the Bloom plugin.
Did you know that if you spent $1 on email marketing, it will bring you back 42$?
Today one of the most attractive marketing strategies is email marketing. With the help of the Bloom plugin, you'll be able to have a list of your visitors. Once your visitors leave your website, they'll need some assistance to come back. This is when the plugin comes to help. The plugin suggests more than 100 templates to choose from, for your email listing. One of the main capabilities of the plugin is to lock content. It's due to this capability that the plugin collects the email list of your visitors.
Moreover, Bloom also helps you to keep up with your visitors. It enables your site to trigger customized pop-ups. They help you notify or remind your visitors in a delayed time. Due to this Divi plugin, your site visitors will definitely stay engaged!
---
Main Features
Bloom plugin enables you to
Chose a delayed time, after which you want your pop-up trigger
Re-cached inactivated users
Give a reminder to opt-in after reaching the bottom of the page
Lock your content, and give access only after signing in
Create an email list
---
Pricing
What about pricing? Good news! The plugin comes with the Divi page builder by default. Divi comes with 2 tariffs, which means you don't have to pay for it separately.
Annual access – $89
Lifetime access– $249
---
Next in our Best Divi plugins and Extensions plugins list is the Divi Supreme Modules. With the help of Divi Supreme, your website gains a set of new functionalities. Using this Divi plugin, you'll be given additional 20 modules and extensions to fascinate your website users. By Divi Supreme modules, you may add customized and eye-catching headlines, convert or gradient texts without building a code or transferring your image into a 3D, and many more. Though the Free Divi plugin, it also has a Pro version with even more capabilities available. Let us pass through this Divi Supreme plugin's Free and Pro versions.
---
Main Features of Divi Supreme Free version
Divi Facebook feed, comment section
Divi Contact From 7
Typing effects
Text effects (Tex divider, gradient text, etc.)
Embed Google Maps, Twitter timeline
Divi Menu. Icon and Price list
Divi 4 Flip boxes
---
Main Features of Divi Supreme Pro version
The Pro version grants additional Texting, Image, and Social Media features, such as:
Glitch Text
Shuffle Letters
Text Rotator
Mask Text
Facebook embed
Facebook Like button
Image Divi carousel
Image animation
---
Pricing
Personal – For 1 Site $49
Professional – For Unlimited Sites $79
Agency – Lifetime. One-time payment $219

---
The Popups for Divi plugin will take your Divi skills to the next level. Transform every Divi-section into a popup without leaving the Visual Builder. The plugin provides an innovative UI for the users and enables you to generate an unlimited number of popups on every page. Creating popups is fast and easy, even for Divi beginners, as no configuration is needed. All you need to do is just install it and start editing a page with Divi.
---
Main Features
Simplicity – The plugin automatically adds a new popup tab to every Section's settings. With this tool, you can easily and quickly turn a regular section into an interactive, and eye-catching popup.
Flexibility – This Divi plugin allows you to show your popups anytime you need. For instance, you can just click on the link or button. Furthermore, the plugin has a JavaScript API, which will help developers to create advanced and completely individual triggers for your popups.
Fast and Responsive – Every line of code within this plugin is optimized to provide your page with a fast load. This Divi plugin is completely compatible with caching plugins and all types of devices.
---
Free Plugin
Fully integrated into Divi's Visual Builder
3 triggers (click, hover, exit-intent)
JavaScript API
Plenty of actions and filters to extend the plugin
No ads anywhere!
---
Additionally, in Divi Areas Pro
Create Areas on wp-admin
Usage tracking (GDPR-compliant)
5 additional triggers (delay, scroll, inactivity, tab-focus, back-button)
4 Area types (Popup, Inline, Fly-in, Hover)
Trigger conditions (show on date, device, for user-role, based on URL or referrer)
Beautiful UI
Dynamic inclusion: Only load Areas on pages that have a trigger
VIP Community
Help and priority support
---
Pricing
The Popups for Divi plugin is completely free, which you can find on the WordPress official platform. For more advanced experience and high-level functionalities, you can purchase Divi Areas Pro, either
Annually – $67
One-time payment – $199
---
The next spot in our article takes the Filter for Divi plugin. Adding the Filter for Divi plugin will let you filter any module you want. With the plugin, you can add a brilliant filter to your website, and make it more suitable for your visitors.
---
Main Features
Filter columns
Filter Blog posts
Multiple filters in each column
Show all Elements button
Filter rows Pro
Filter Animation Pro
Unlimited filters on all pages Pro
Elements already applied with filter Pro
Unfilter row or a column from filtering Pro
---
Pricing
If you've benefited from the Filter for Divi plugins Free version, and want to purchase the Pro version, it offers you 2 tariffs.
Subscription – 24€ / year
Lifetime – 49€

Plugin developers now also offer a special package with a discount.
---
So. our 5th spot takes the Falang for Divi Lite plugin. As long as, now you are reading the Best Divi plugins and extensions article, you probably know English, right? But what about your non-multilingual users? This Divi plugin offers a translation for your website's Divi pages. There is no need to duplicate your page to translate. You just need to set up parameters without changing them for different languages.
Main Features
Translate your website pages
Translate static text, URL
---
Pricing
Pro Version – €34,90

This version comes with 6 mounts of support from the developers.
---
In the Analysis of Divi Plugins…
At the end of our Best Divi Plugins and Extensions article, we can state that these plugins are great tools to take your lovely Divi websites to the next level.
Which one to choose?
WPGlob is here to help and guide you on your website-building journey. But the answer to this question strictly depends on your website goals.
Also, read "Quform Plugin Review 2022" article and learn how to create and embed forms into your WordPress website. WordPress forms are an essential addition to your website regardless of its aims.
Do not forget to check WPGlob's magnificent articles, to upgrade your WordPress website!
---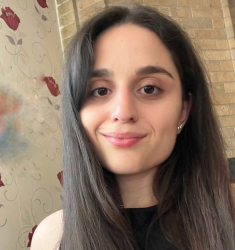 Latest posts by Qnarik Harutyunyan
(see all)