Customer Relationship Management tools (CRM software) are very important for business growth and organization. They come in many ways. But one of its most essential types is e-commerce CRM. This is extremely important because many customers visit your website every single day, purchase your store items or somehow convert to your site. In this way, WooCommerce CRM synchronizes data from your own CRM to your WooCommerce plugin. And in this article, we are going to find out the best CRM Solutions For WooCommerce.
---
So, the first plugin from our best CRM solutions for WooCommerce list is WP Fusion Lite. It has more than 3,000 active installations and a 5/5-star rating on WordPress Repository.
The main feature of the plugin is that it helps to synchronize your WordPress website users with well-known and leading CRM and marketing automation systems. Furthermore, you may protect your website content through CRM tags.
Here you can check other valuable features, too:
New contact creation on your CRM during the user registration
Restricting access to site content using CRM tags and lists
Contact import from CRM – by this you practically get new WP users for whom you may create passwords
Contact export from your CRM
Visitors' activity tracking – in this case, you should use your CRM tracking scripts. And you are able to use only the CRMs supported by the plugin.
You can find many more other functions in the WP Fusion plugin.
Pricing
WP Fusion comes up with two versions: Free and Pro.
The Free version includes only WP registered users' synchronization with the connected CRM. You may include their names and email addresses.
As for other functionalities, then they are included in the Pro version. Here, you may see the annual pricing:
Personal – $247
Plus – $347
Professional – $540
By activating one of the paid plans you will get a 30-day money-back guarantee.
Main Benefits
The plugin is compatible with many marketing automation tools and supports over 100 famous plugins. It is a great alternative to Zapier or any other integration tool. As it helps to directly synchronize your website data with your CRM. Moreover, there will be no delays or limits in this process.
Besides, the plugin enables you to build an easily managed membership website on WordPress. And personalize it by showing your CRM contact records and using CRM tags and lists.
---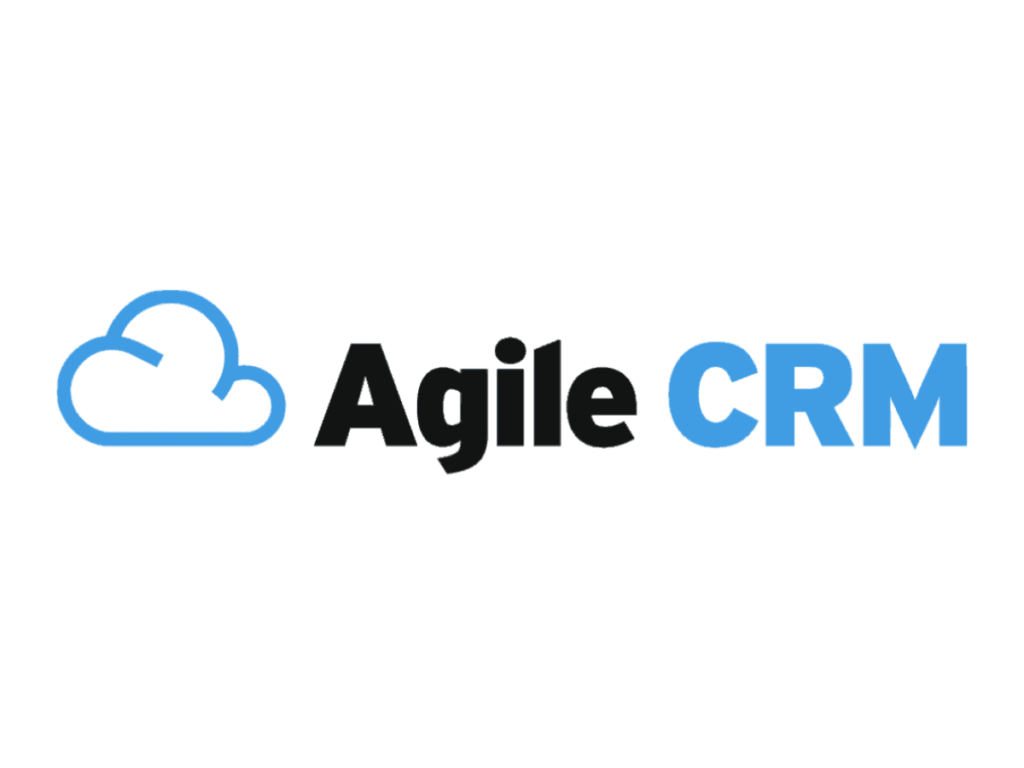 The next tool from our list is Agile CRM. It is an all-in-one CRM solution for your website. Through this tool, you will automate your marketing services and drive sales on your website. Agile CRM will never let you lose important data and will keep your messaging consistent. Besides, this tool is very affordable providing a big bunch of features and integrations. Furthermore, you will also find high-level support services included in the price.
The main features of this tool are divided into 4 sections:
Sales – includes contact management, scheduling appointments, deals, gamification, telephony, project management, etc.
Marketing – involves marketing automation, mobile marketing, email marketing, social media marketing, email tracking, etc.
Service – provides helpdesk, ticketing, smart views, feedback, pre-made responses, knowledgebase, and many more other features.
Integrations – Agile CRM integrates with these plugins and tools:

Twitter
Facebook
Linkedin
Google Plus
Zendesk
Tidio
HelpScout
Google Apps
Microsoft Exchange
Twilio
SendGrid
Stripe
Braintree
WooCommerce
WordPress, etc.
The list is extremely large.
Pricing
These and many more other features are provided by the Agile CRM tool both in its free version and paid Premium version. You can purchase them with this pricing:
Free – for 10 users
Starter – $8.99
Regular – $29.99
Enterprise – $47.99
Main Benefits
Agile CRM not only provides affordable pricing but also an available free version to fulfill some of your purposes before going to pro. It has a great support team responding to the requests very quickly.
In short Agile CRM is a next-gen SaaS service that is very mobile-friendly and responsive, works very fast, and is extremely easy to utilize.
---
Here is another CRM tool for WordPress – WP-CRM. Through this tool's advanced system, you can easily manage clients. The tool is initially designed for small businesses and will definitely benefit various project management.
It provides such features as:
Contact Management – through this option, you can fully conduct client info management and track clients' data.
Project Management – the tool helps you to store and collect all the details of your project in one place.
Easy Invoicing – with the WP-CRM tool you can make beautiful invoices. The payments can be completed through Stripe.
Simple Import – you can highly benefit from the simple data, campaign, and contacts import feature available in the plugin.
Integrations – the tool offers the users many integrations such as with MailChimp, GravityForms, Slack, ZenDesk, etc.
There are many more other features you might definitely benefit from while using this tool on your website.
Pricing
WP-CRM provides relatively transparent pricing. Here is it:
Plus – $99 annually (1 site)
Enhanced – $199 annually (1 site)
Professional – $249 annually (unlimited sites)
Main Benefits
Working with this tool is quite convenient. This is thanks to its affordable pricing, developer-friendliness, provided features, and important integrations. Besides, it has a good and helpful support team to solve the clients' issues.
---
WP ERP CRM is an open-source tool to follow your website leads, subscribers, and customers. The tool has not only free but also a pro version at an affordable price.
It enables you to manage users by answering their requests based on the reported urgency. Through this tool, you can add reminders, essential comments, and notes to the users' profiles. So, in this way, you can also access some valuable insights. It eases the email communication processes, records calls, emails, meetings, messages, etc.
Due to the tools' scheduling options, you may easily schedule a meeting or a call between your clients and representatives. And to manage the fast request completion, the tool offers you to assign tasks to different agents.
So, the WP ERP CRM tool's features are not limited to the mentioned ones.
Pricing
The CRM pricing for WooCommerce Integration costs only $5.99 per month. Instead, you access a vast opportunity for Customer Relationship Management.
Besides, by purchasing this tool, you get a 14-day money-back guarantee which is also an advantage.
Main Benefits
Along with the above-mentioned functions, the tool enables you to manage your B2B users, as well. Moreover, personalizing your communication way is a very engaging and attractive factor to benefit.
---
And the last tool from our best CRM solutions for WooCommerce list is NinjoDo CRM For WooCommerce. It enables the users to synchronize all the past orders and customers, automate personalized emails, and make the workflow customization.
Also, it benefits your WooCommerce leads management and is initially designed for small businesses.
Pricing
There are two paid plans offered by the tool developers. Each of them is designed for different stages of your business growth. You can check them below:
Phase 1 – $49 monthly. This is foreseen for revenue goals like $100,000 and for up to 3 users.
Phase 2 – $99 monthly. This demands from $300,000 to $500,000 revenue goals and includes up to 5 users.
Furthermore, before purchasing the tool, you will get a 14-days free trial.
Main Benefits
Like other CRM tools, Ninjodo CRM also impacts your easy and organized customer relationship management processes. Due to its beneficial pricing system businesses can reach the desired outcomes.
---

EngageBay is a customer relationship management (CRM) platform that helps eCommerce entrepreneurs manage their customer interactions and relationships. One of the main USPs (unique selling points) of EngageBay for Woocommerce is its comprehensive set of features and tools like contact management, lead capture, email marketing, sales automation, and social media management.
Some of the main features of EngageBay for Woocommerce entrepreneurs are:
Contact management: EngageBay offers tools and features that help Woocommerce businesses manage their customer data and interactions, including contact information, purchase history, and communication history.
Lead capture and nurturing: EngageBay provides tools that allow Woocommerce businesses to capture and nurture leads, including lead forms, landing pages, and email marketing campaigns.
Email marketing: EngageBay offers a range of email marketing tools that allow Woocommerce businesses to create and send targeted, personalized emails to their customers and leads.
Sales automation: EngageBay provides features that help Woocommerce businesses automate their sales processes, including lead scoring, task management, and sales forecasting.
Social media management: EngageBay offers tools that allow Woocommerce businesses to manage and engage with their customers on social media platforms, including Facebook, Twitter, and LinkedIn.
Analytics and reporting: EngageBay provides a range of analytics and SaaS reporting tools that allow Woocommerce businesses to track and analyze their customer interactions and sales data.
Integrations: EngageBay offers integration with a range of popular eCommerce platforms, including Shopify, WooCommerce, and Magento, allowing businesses to seamlessly integrate their customer data and interactions.
Pricing
For an all-in-one CRM solution, EngageBay has very affordable pricing:
250 contacts – Free (forever)
750 contacts – $14.99/mo
5,000 contacts – $49.99/mo
Unlimited contacts – $99.99/mo
Main Benefits
The USP of EngageBay is its affordable pricing. Its basic plan starts at $8 per user per month, making it a cost-effective solution for Woocommerce businesses of all sizes.
Additionally, EngageBay offers a user-friendly platform that is easy to use and navigate, which makes it a great option for Woocommerce entrepreneurs who may not have a lot of technical expertise.
---
CRM Software Solution: Chrome Extension
Recruit CRM is the go-to recruitment software for staffing firms and anyone trying to scale up their business's recruitment agency efforts. From sourcing candidates and giving the best client and candidate experience to customizing your sales pipeline and more, Recruit CRM automates repetitive manual tasks with the help of their Applicant Tracking System (ATS) and Recruitment CRM software. Using their Chrome extension, you can easily add candidate profiles to your recruitment database, hotlist your favorite applicants, add notes and do so much more. Their features are endless, and the best part about this recruitment tool? Folks at Recruit CRM are known globally to provide the best customer support to their users, with an average response time of under one minute!
Summary On Best CRM Solutions for WooCommerce
In conclusion, we would like to spot that if you decided to use WooCommerce for your online business then it would be better to use one of the included best CRM software for WooCommerce. This is to make the communication and client management process organized. These tools will help you to view stronger insights about each of the customers, respond to client requests and emails, see the client orders, and clearly separate customers and their orders from the custom WordPress users. Also, they will assist you in lead management.
And what is more essential, all the info is gathered in one dashboard. In this way, you easily get a broader idea within a little time frame.
Must-Read Articles
The "Top lists" section is foreseen to provide users with the best plugins and themes ideas on WordPress. In this place, you will find plugins for different purposes like SEO, keyword research, content curation, WooCommerce, delivery and shipping, testimonials, live chat, knowledge base, and many more others. These unbiased reviews will show you the valuable functionalities of the plugins and themes, present their prices and main benefits, so you can easily select the preferred product for your different purposes on the WordPress website.
Also, you may reveal new plugins in the "Plugins Review" section, where the WordPress products are thoroughly presented. We highly appreciate the user interest in our informative blog, so we try hard to present the best plugins and themes for a certain field of operation.
Promote your WordPress plugin or SaaS product with WPGlob. Choose your preferred service from the list.

If you liked the article do not hesitate to find us on Facebook and Twitter. For interesting WP tutorials, please subscribe to our YouTube channel.
Latest posts by Anahit V.
(see all)