The majority of customers believe in earning rewards or loyalty points while making purchases online. That is why implementing a reward system on your Shopify website can be highly beneficial to boost your sales as well as make the user experience more satisfying. However, you should set the reward system strategically in order to exclude a huge amount spent while making your customers shop with pleasure. And if you use Shopify, there is a great tool to benefit from. In this article, we are going to review the Loyalty, Rewards & Referrals app for Shopify.
---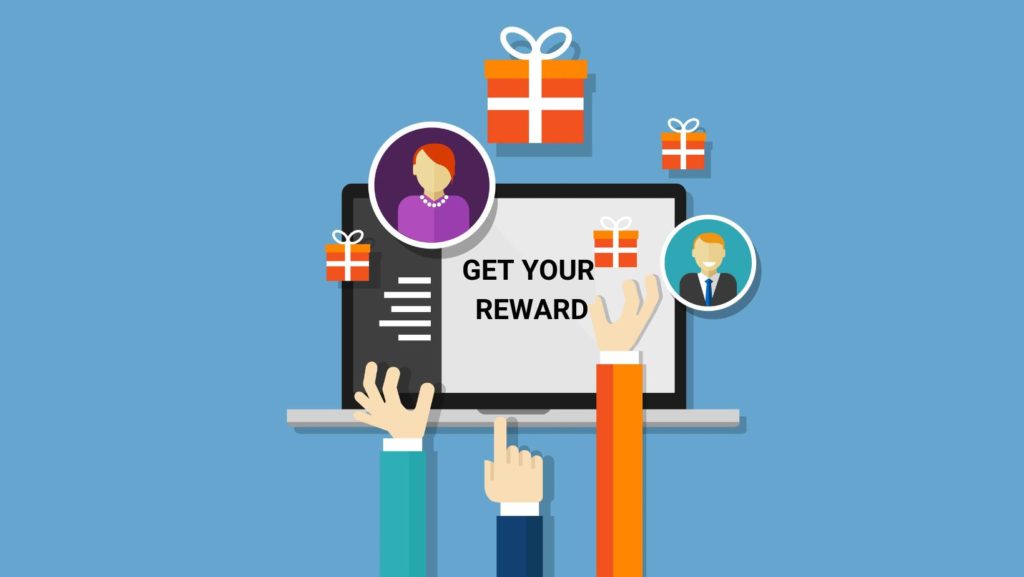 What Is a Customer Loyalty Program?
Simply explained, loyalty programs tend to reward clients who periodically convert to a brand. This is a very efficient strategy to encourage clients to return to the exact Shopify development company rather than making purchases from competitor brands. So, the more customer engages in purchases from that company the more he/she gets rewarded. By offering rising discounts, free products, or other rewards companies build trust between them and clients leading them to repeat purchases over and over again.
Almost all businesses set customer loyalty programs as a great marketing trick to make the clients return to their company over and over again. Loyalty programs are proven effective methods to increase business revenue and attract customers. According to some statistics, to obtain new customers brands should invest more funds than they spend on loyalty and rewards programs to get back their potential customers.
---
What are the Benefits of Loyalty and Rewards Programs?
So, to summarize the above-mentioned thoughts, we would like to present the main benefits of the reward programs:
Constantly rising referrals – The more people like your services, the more they will return to your products. It is most likely they will recommend your products to their friends and relatives. This will highly expand your customer base.
Greater client retention – If you continuingly present a real value to your customer they will definitely appreciate it and prefer your services among others.
Boosted Sales – Most business owners will assert that implementing loyalty programs to their marketing strategies boosted company sales and revenues more rapidly.
Word-of-Mouth – This is a relatively more low-cost marketing strategy. Meanwhile, it is really effective to engage new customers with the help of brand advocates.
So, knowing about the most important aspects of the loyalty programs let us understand how we can implement this on our Shopify site. Fortunately, there is a great all-in-one Loyalty, Rewards & Referrals app by Gameball. So, in the next paragraph, we are going to make its full review.
---
The Loyalty, Rewards & Referrals App has been developed by Gameball. It is a comprehensive solution to build and constantly boost your customer base. Besides, this app will allow you to convert 1-time buyers into loyal clients or brand advocates. By purchasing the app you will be allowed to offer loyalty points, rewards, cashback, discounts, etc. The app contains all the needed components to approve your company's best loyalty program.
The app offers a 7-day free trial before upgrading to one of its paid plans. The onboarding process is 100% free. Also, the majority of customers confirm the availability of fast-replying and caring support service for any kind of issues related to this App.
Main Options
There is a great number of benefits you can receive by purchasing this app for your Shopify store. Here are some of them listed below:
Sign-up reward – this will encourage your first-time customers to place their first order on your Shopify site.
Completion reward and cashback – this type of reward will make the client return to your brand and make another purchase to get a cashback.
Free shipping – having a shipping option on your Shopify website is a great option to engage the buyers. The more attractive fact is to give loyal customers the opportunity to obtain free shipping by ordering a new item or service from your company.
Giveaways – highly increase your website traffic leading to new sales and boosted revenue.
Tiered discounts & VIP programs – enable the clients to get exclusive offers and advantages by reaching a set order value.
Through the Loyalty, Rewards & Referrals app, you are able to especially reward those who will write reviews or share your product info on Social Media becoming your brand advocates.
Or else you can offer special discounts or perks on their birthday occasion.
As well as referral program is a great option to boost your brand awareness among others.
For those customers who seem to skip your offered reward, there is a message notification option. You can send targeted messages to keep them aware of discounts, giveaways, or other rewards.
Other Features
Gameball is an intuitive multilingual app. One of its main benefits is that it helps to engage clients in their native language. Here are the supported languages:
Spanish
German
French
Italian
Danish
Polish
Portuguese
Dutch
Swedish
Norwegian
Arabic
Hungarian, etc.
If you are a merchant, then you will receive the app dashboard both in English and French.
Besides, the app allows you to track the users' actions in different apps. As well as you are able to use the loyalty data for more personalized targeting.
Useful Benefits
Working with Gameball is quite easy. It provides many features to approve the best user experience.
Unique style – you may easily customize your needed widget to match your company and brand perfectly. Besides, these widgets will make your store alive. They can be designed to interact both with visitors and customers.
Targeted Campaigns and Segmentation – your reward campaigns can be organized according to your targeted audience and their activities.
Performance Tracking and Analytics – you are allowed to track your campaign performance, make some tests, and improve its outcome.
Responsiveness – Gameball is mobile-friendly and looks excellent on any device.
Dark Theme – you can switch to a dark mode anytime you wish.
Integrations – there is a bunch of important integrations, including:

Drip
Hubspot
Klaviyo
Judge.me
Omnisend
These features approve your smooth working process enabling you to personalize your promotional campaigns, and conduct thorough segmentation according to the previous purchase. Also, you are able to send notifications and emails to loyal customers.
Pricing
The Loyalty, Rewards & Referrals by Gameball app offers 3 plans to users. Here you may check them with pricing:
Free – the plan includes up to 500 clients with points allowing to make loyalty, signup, and order rewards. As well as the package involves a VIP tier, one guest popup, just a single language, and one user. This package is totally free. There are no hidden fees or charges.
Starter – contains up to 1,000 clients with points, all the free features, plus a referral program, custom, personalized, and Social Media rewards, as well as multi VIP tiers, comprehensive analytics, and 1 app integration. The package costs $39 per month.
Pro – offers up to 5,000 clients with points. This advanced package includes all the features available in the Starter plan. Also, you will access all app integrations, seasonal campaigns, full analytics, unlimited popups, custom emails, etc. This plan costs $119 per month.
Additionally, we would like to mention, that Gameball charges the website owners according to the number of active customers. What does this mean? As soon as your active clients are actually those who qualify for reward programs and have points each pricing plan is based on the active users. So, when the number of active users exceeds the plan's offered quantity, the website owner is charged additionally. For example, the Starter plan includes up to 1,000 users. When the number of active customers exceeds 1,000, the website owner is charged $0,03 per user. In the case of the Pro package, the charging amount is $0.02 per added customer.
Though the price may seem a little bit high the app is absolutely worth it. It can be your all-in-one tool to boost your company's sales and revenue.
---
In Conclusion
To sum up, in this review, we presented the Loyalty, Rewards & Referrals app by Gameball.
Loyalty programs are very effective for business growth. They are relatively low-cost as compared with other types of marketing strategies. Thus, having a great app that allows completing great reward campaigns is a must-have solution on your Shopify site. In this case, the Gameball app comes in handy. It is a feature-rich app enabling you to organize different types of loyalty programs encouraging your loyal customers with giveaways, personalized and occasion-based rewards, cashback, discounts, etc.
Many of your competitors have already implemented loyalty and rewards marketing strategies in their business. Hurry up, to benefit from them on your Shopify site with the help of an all-in-one app developed by Gameball.
---
Must-Read Shopify Articles
Choose the best review app on Shopify from our top list:
Dropship everywhere with the greatest Shopify dropshipping apps:
---
Promote your Shopify App or SaaS product with WPGlob. Choose your preferred service from the list.

If you liked the article do not hesitate to find us on Facebook and Twitter. For interesting WP tutorials, please subscribe to our YouTube channel.
Latest posts by Anahit V.
(see all)