When publishing a WordPress site one should make sure that there are no existing errors. It is highly inconvenient to encounter any issues that could be solved before going to live. And in the case of WordPress, it is easy to preview all the changes made on pages, posts, and other components of the website before it is accessible to users. So, in this article, we are going to reveal how to preview WordPress site before going to live.
Stay tuned to gain comprehensive knowledge on this topic.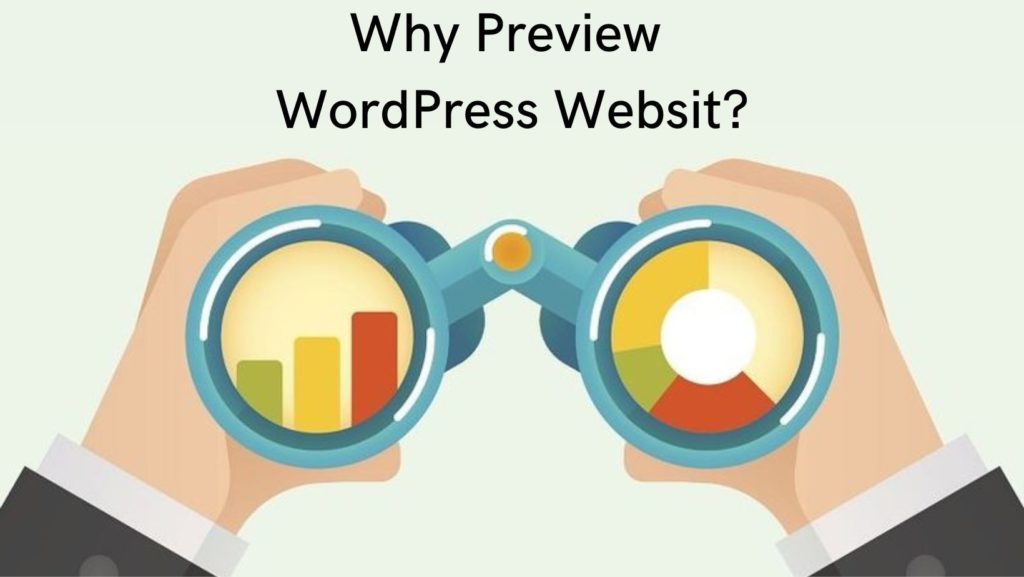 ---
Why Do You Need to Preview WordPress Site Before Going to Live?
As mentioned above it is a high priority to preview WordPress site before going to live. This is a key process a good WordPress maintenance services provider would run especially if you're into white-label WordPress development. It prevents you from facing design, plugin, theme, or grammatical errors beforehand. Hence, you'll never risk losing valuable leads or visitors.
Besides, in this way, you can finally understand whether your site is responsive and mobile-friendly. This is also a trustworthy and very crucial feature for a WordPress site.
Also, if you are a developer or graphic designer then it would be perfect to enable your customers to preview their ready websites before publishing them. So, in this way, they can request some important changes, as well.
---
Most Convenient Ways to Preview Changes on WordPress
When speaking about WordPress we may highly lean on its easy usage and great functionalities. So, in the next sections, we are going to discover the ways to preview your website before going to live.
1. WordPress Posts and Pages Preview
Posts and pages are the main elements of your website content. So, it would be important to preview them to exclude grammatical and textual errors.
WordPress enables you to do so through editors. So, by entering a single post in the draft, you will notice a "Preview" button to view the content in live mode. Moreover, this enables you to choose on which device you want to see the article- Desktop, Mobile, or Tablet. This is to check the posts' or pages' responsiveness and compatibility with all kinds of devices.
---
2. Installed Themes Preview
Besides the content, sometimes you would like to change the whole website theme. But in this case, you need to consider that changing the theme immediately will change the whole structure and interface of your WordPress website. And if the results are not satisfying you will need to choose another one taking into account backing up your website.
To avoid all these hustles, you can just preview the theme before applying it directly to your website.
For this, you have to enter the "Appearance" section from your Admin Dashboard, then choose "Themes" from the menu.
Here you will notice all your installed themes. So, by hovering over a certain theme's banner you will notice the "Live Preview" option available. And so, you will be able to see the theme applied to your website without initially activating it.
Also, you are able to view each theme's functionalities and features and determine whether or not you want to see that exact interface for your website.
---
3. Widgets and Settings Live Preview
If you are satisfied with your website theme but want to make minor changes to widgets and various settings then you may highly benefit from a live customizer. Also, this will give you an opportunity to make your website more user-friendly.
It is very easy to reach the Live Customizer from any place on your website. By doing this from the Front end you need to click on the Customize button while being logged in to your Admin Dashboard.
Also, if you want to make some adjustments in the backend you may access there by entering the "Appearance" and then the "Customize" section.
After that, your site menu opens on the left side and you may view your menus, header and footer, widgets, homepage settings, add additional CSS, etc.
This enables you to preview all the made changes in real time.
In the end, you should make sure that you have clicked on the Publish button if you are satisfied with the made changes.
---
4. Previewing WordPress Site on Coming Soon Mode
When launching a new WP site it is essential to work in a coming soon mode first. In this case, you will be able to present a beautifully designed coming soon page. Meanwhile, you will have the capability to preview your site and make the needed updates and testing.
For this, you have a great option to utilize. When working with WordPress, you will find dozens of plugins foreseen for your different purposes. And the one that is widely used is SeedProd.
Along with building a coming soon website with this plugin, you may actively use it for previewing your landing page. These are too crucial for generating qualifying leads and proceeding with your sales. So, having a great landing page is a must. And testing it before making live is a great option that you do have with WordPress.
Let's understand how this plugin works and what are its main features.
SeedProd plugin is a great tool for building themes, landing and coming soon pages, as well as setting a maintenance mode. It has over 1 million active installs and a 5/5-star rating that speaks about its popularity and great functionalities.
Along with all its functionalities, SeedProd is a super easy way to create and preview your effectively converting landing pages such as sales, opt-in, newsletter, thank you pages, etc. It is worth mentioning that, unlike other plugins that are developed for creating landing pages, SeedProd enables the users to preview the customized designs even before going to live. And what is more significant you can complete live editing and preview the styles for all devices separately.
In addition, the SeedProd plugin comes with many pre-designed templates for your coming soon pages. It informs people about the upcoming website when you are busy previewing and adjusting some settings in the backend.
It is a really great tool that does not even require programming skills through its beginner-friendly easy features and functions.
Along with the plugin's free version, you can obtain its paid version, as well. Here are the annual pricing plans:
Basic – $39.50
Plus – $99.50
Pro – $199.50
Elite – $239.60
---
5. Creating a Staging Page Before Publishing The Website
This is a widely spread practice among web developers and site owners. It enables testing every single component of the website before publishing it.
For this purpose, they use a staging page. This is an exact copy of the website to preview all the made changes on the live server.
Almost all WordPress Hosting companies allow creating a staging page with only 1-click. So, the process is not complicated at all. Moreover, it is very beneficial and effective for further website operation without encountering errors and hustles.
---
6. Allowing Customers to Preview WordPress Site Before Going to Live
As mentioned above, it is a great advantage for your clients to preview their website before getting it published. So, this will evaluate your work to be more trustworthy.
First things first, you may share the staging page's link with your customers. But this does not always work. Because the hosting services may vary. So, in case your customer's hosting service does not support the staging page previewing option, then they can not view it.
In this case, also, the SeedProd plugin can be very helpful. It provides an access-control feature. You will be able to send the website link to the client. The latter may easily preview your work and the upcoming website, as well.
For this, you should first set your website on the coming soon mode. After that, you have to enter the "Edit Page" option and find the "Access Control" section. After creating a "BayPass URL" and choosing its expiration date, you can save changes and send the link to the client. The latter will be able to bypass the existing coming soon page and access the website to see its overall look before publishing.
This is a great feature that both you and your clients will really enjoy and like.
---
In Conclusion
At the end of this article, we have revealed that checking and testing your website before going to live is a great option you should not skip. This will save not only your time but also your efforts. As well as your client will be more satisfied with the received results rather than encountering an error after using a live site for a short period of time.
Also, as we learned there are many means to check every aspect of the website including posts, pages, widgets, themes, etc. So, basically, in the end, you will have a totally checked and tested website according to your preferences and purposes.
If you are a WordPress lover, then you are certainly aware of full-site editing (FSE), and even if you haven't heard about it so far, go and read the "WordPress Block Themes Creation and Full-Stack Editing" article and learn about WordPress site editing improvements.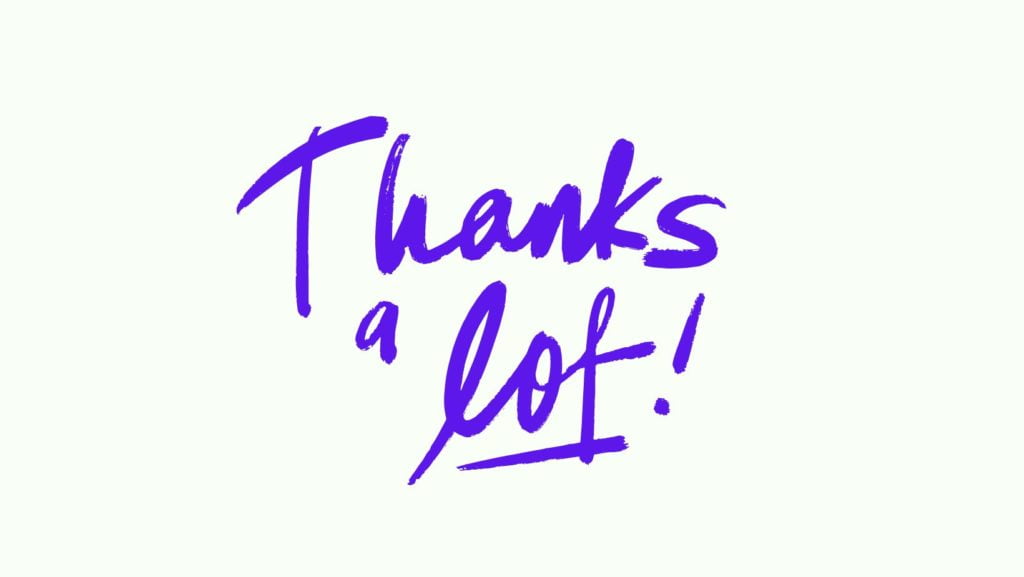 Promote your WordPress plugin or SaaS product with WPGlob. Choose your preferred service from the list.

If you liked the article do not hesitate to find us on Facebook and Twitter. For interesting WP tutorials, please subscribe to our YouTube channel.
Latest posts by Anahit V.
(see all)