Today we will consider the two most famous and useful plugins and help you find your best live chat plugin for WordPress with chatbot features. Crisp VS Formilla plugins article will help you to find what you actually need, and which tool is more suitable for you.
---
Why Do You Need Live Chat and Chatbot Plugins?
But what is Live Chat and why do we need to use them? It is actually impossible to imagine a great brand without good customer service. That's why you will find chatbots and live chats everywhere. They are helping visitors to feel connected with the company: they are also feeling free to ask questions, which could be beneficial for both visitors and the company. Live chat is helping to connect with customers easily and make human-to-human communication. The chatbot is providing you with automated replies to frequently asked questions.
By working together they are creating high-quality customer support. I am sure that you have already considered the importance of these tools. But let's look at the plugins that will help you create Live Chats and Chatbots on your WordPress website.
So, let's move on!
---
What is Crisp?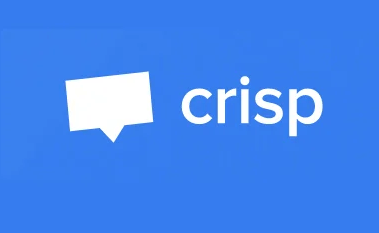 Crisp is a unique WP live chat plugin, which is considered to be an all-in-one tool. Why? Because it is not only a live chat plugin but also an email list builder, lead generator, marketing automation tool, and finally a great chatbot WordPress plugin. The crisp plugin will give you access to creating
Real-time notifications
Availability schedules
Mobile Apps
Desktop apps
You are able to customize chat boxes in your desired way. They will be both helpful and beautiful due to their responsive design. Plugin developer has really taken into consideration customers' needs.
Crisp WP plugin also allows integrations with third-party apps and your favorite plugins. They can be listed endlessly, but let me mark a few of them: Hubspot, Mailchimp, Zapier, Github, Trello, Slack, Zoho, and more. Another key point of integrations is that you can add chatbots to your messaging accounts like Instagram messages, Twitter DM, WhatsApp, Telegram, Discord, and so on. Moreover, you can integrate Crisp to WordPress very rapidly without hustles. 
If you think that everything is too hard for somebody without any coding skills, you are completely mistaken. You are not going to need any developer help, because Crisp is very beginner, mobile, and user-friendly. More than you can imagine!
Mobile apps are available for iOS and Android. Likewise, desktop apps are available on Windows and Mac OS.
---
What is Formilla?
Formilla is another WP live chat plugin for growing customer satisfaction. Likewise, Formilla is also not only a Live Chat plugin. It can be used as a support, sales, and marketing tool. Put another way, the plugin can help you capture leads, drive traffic to the website, and marketing automation.
With Formilla you can create different types of live chats:
Support
Sales
Marketing live chats
Automated chatbot
Moreover, you are allowed to use Smart Messages, Support live chat, Custom Chat Bots, and In-App messaging.
The plugin is easy to use. Formilla has got some CRM tools for capturing leads. That's why it is considered to be also a marketing plugin. Similarly, mobile apps are available for iOS and Android, and desktop apps are available on Windows and Mac OS.
The number of integrations that Formilla allows is less than Crisp. Some of the famous apps that integrate into Formilla are Mailchimp, Zendesk, Hubspot, Active Campaign, and Google sheets. One disadvantage is that you have to use them through the Zapier.
An equally significant aspect of Formilla is that it is also a mobile and beginner-friendly plugin. Formilla live chat plugin adapts to different mobile devices.
---
Comparison of Features
Crisp VS Formilla: which plugin should you choose? We have already discussed the similarities between tools, but only after finding out the differences can you understand which one is more suitable for you.
Crisp
Firstly, let's talk about the time management and flexibility of the plugins. With the Crisp plugin, you can use a ticketing system: that way you can easily manage your messages and create high-quality customer support. For more effective work you can even mark chats as unopened. With the Formilla plugin, you can use the ticketing system only through integrations, using Zapier.

One of the great features that Live Chat plugins can have is an availability schedule. The Crisp plugin can be really helpful if you have lots of messages and not enough time to answer everybody on time. Unfortunately, all that can offer Live Chat by Formilla is scheduling a product demonstration.

The other flexibility feature for chat boxes and live chats is knowing in advance what your customers are typing and whether they are typing or not. If you know what they are going to ask you will have more time to think about what you need to answer. Fast and accurate answers are going to increase customer experience, which is the main purpose of these two plugins.
Formilla
With Formilla live chat plugin you can see the message: User/Agent is Typing a Message. This will help you to know beforehand that communication is starting or still going on. Developers of the Crisp plugin have created better opportunities. You can check if the visitor is typing or not, what's more, you can track what they are typing. Moreover, you are going to be informed when the live chat starts.
Secondly, what is significant? Definitely, the purpose of each plugin and what are they specialized in. The Crisp plugin is specialized in creating support, sales, marketing live chats, and automated chatbots, while Formilla is preferably for mainly marketing purposes (for example the latter allows you to require email addresses). Nevertheless, both of the plugins can be used as live chat and marketing instruments.
When you have found out the differences between the main features of these plugins, it's time to understand which one is easier to use. As I already mentioned, both plugins are beginner-friendly and simple to install. What about more complex questions, like adding live chats to Wix pages or hiding chat boxes on different pages? Even in this case, Crisp is winning in the Crisp VS Formilla game.

The truth is that both of the instruments have got blogs with interesting tutorials or news about plugins. But there is one thing more important: tutorials, educational, and promotional videos. Crisp made great social media customer service with a very active YouTube channel. You can find more than a hundred videos, which are not only making your work with the plugin easier but also giving you interesting information and alternatives to using it.
---
Comparison of Ratings and Reviews
What do people think of these plugins? Let's check out the numbers, which also can provide us with significant and important information.
The average rate of the Crisp plugin is 4.6 out of 5. the Live chat Formilla plugin has got 4.8 average rate.
Crisp's number of active installations is significantly bigger: more than 30000, while Formilla has got only 5000+ active installations.
Formilla is available only in English, while Crisp offers eight languages: Dutch, English, French, German, Portuguese, Russian and Spanish.
Formilla's number of reviews is bigger (109) than that of Crisp's (60).
---
Comparison of Pricing
Both of the plugins offer Pro versions with more advanced features. Let's see the packages that each of them suggests.
Crisp offers three packages and a 14-days free trial. You do not have to attach your credit card to use the free trial. The free package allows two people to chat with customers. You are able to use the free package as long as you want.
You can get the Pro version for $25 per month/inbox as well. Four employees of yours can use the live chat and answer their questions. The third package is the unlimited package. Obviously, the latter package is intended for a bigger number of website visitors and customers. In this package, you will have 20 seats included only for $95 per month/inbox.
Formilla Live Chat plugin also has got three packages, but for each period of time. You can get monthly, one-year, or two-year contacts. That means that you need to pay for the term in full. The packages are Premium, Professional, and Growth. The Premium version you can get for $24.99 per month, the Professional for $49.99 per month, and the Growth package is for $69.99 if you have got a monthly subscription. With Formilla you are also going to get a Free Trial for 15 Days.
---
The Verdict
After the comparison, you can see all the differences and similarities between the plugins. But we left out one main thing. Crisp VS Formilla, which one is winning? Even though the plugins have got more differences than similarities. But if you are searching for a Live Chat and chatbot plugin, you definitely should choose Crisp. It can be your easy and fast Customer software alternative. Crisp has more features than Formilla, which will give your Live Chats hundreds of advantages over others. You can get more options to customize your chats and even track them.
If you purchase Crisp, you will get a tool, especially for Live Chats and Chatbots. Moreover, you can create campaigns and get an email marketing tool as well.
Crisp has a lot more integrations to help your teams collaborate more effectively.
Crisp gives you access to LiveTranslate, which enables your employees to communicate as if they were native speakers. Being able to stand on the same foot greatly improves the consumer experience.
Crisp gives you the option to initiate a video chat with your consumers to assist them. You may even share your screen without using any extra software!
You will find lots of help from the support team, YouTube tutorials, and useful articles on Crisp. Customer service agents can quickly retrieve knowledge articles and respond to customers. The ease of use is also taken into account.
Also, check out the "Crisp VS 3CX: Which One is Better For You?" article to find out which one wins in this comparison.