It is of utmost importance to establish perfect communication with search engines and become more visible and accessible to the public at large. For that, you can spend hours perfecting your WordPress website, but it's in vain if your site is not indexed by search engines. As a website owner, it is among your top responsibilities to optimize your website for search engines in order not to miss out on organic traffic. So, how to launch a website that Google and your potential customers can discover easily? Thankfully, you can handle this by using the best sitemap plugins for WordPress.
---

What is a Sitemap Plugin?
The name already speaks for itself – a sitemap is a tool that navigates search engines and visitors to your website. Generally speaking, a sitemap serves as a 'map' of your website. The sitemap provides search engines with a list of your website's relevant URLs and guides them to your website.
Search engines can surely crawl your website independently, but this process can be rather time-consuming. Providing a sitemap facilitates the process both for you as a website owner and search engines. Sitemaps make sure that search engines get all the necessary information they need to index your website.
Sitemaps feature plain text that is comprehensible both for machines and humans. Sitemap lists can be stored either in HTML or XML, Sitemaps geared towards searched engines more often tend to be written in XML.
The XML sitemaps can be created manually, but it can be a rather time and effort-consuming task. The solution to it can be the usage of WordPress sitemap plugins. Sitemap plugins keep search engines informed and up to date about changes, the content, and the structure of your website. Sitemaps can work wonders for your SEO strategy.
A sitemap enables search engines to crawl the links and content you post on your website.
With sitemaps, you can create prioritized content (categorize your website content according to importance).
Enables to get higher ranking results through the use of respective keywords.
Thanks to sitemaps search engines index images, videos, and links faster.
Sitemaps are essential for every website regardless of the content it publishes and the platforms it uses.
---
Top 5 Sitemap Plugins for WordPress
Before WordPress and the plugins came into the industry of programming and computing, sitemaps were mostly handled manually. Website owners would have to update and write a new sitemap every time they add a new page, post, or media item. This is where the best WordPress sitemap plugins come to help, by making the whole long and tedious process automated and relatively fast.
With quality sitemap plugins you easily get a new sitemap as soon as there is new information available on your website, and there is no coding needed on your part. As soon as you have your sitemap ready you can submit it to search engines, or with some plugins automate this process as well. Some plugins can even provide text, images, or video sitemaps for your visitors.
All the above-mentioned become a reality with sitemap plugins. In the WordPress repository, one can find a bulk of sitemap plugins helping to index websites faster. However, for a person who is new to WordPress choosing the right plugin might be confusing and difficult. So, we present to you a list of the top 5 best sitemap plugins for WP in 2022.
With 3+ million active installations since its launch in 2007 All in One Seo was and will be the leading WordPress sitemap plugin of all time!
This easy-to-use and manage plugin will exclude any need of hiring an SEO expert or developer to boost your website's SEO. From website SEO setup and optimization to providing extensive sitemaps All in One SEO offers a bulk of features. Let's dig into the study of this freemium plugin's features.
Enables to generate advanced XML sItemaps for increasing SEO rankings.
Shares the feature of creating video SEO sitempas (Pro).
Allows increasing SEO traffic with news SEO sitemaps (Pro).
Advances SEO crawls thanks to RSS sitemaps (Pro).
Pricing: Free for creating only XML Sitemaps, $49. 60 per year for the Pro version with further features.
---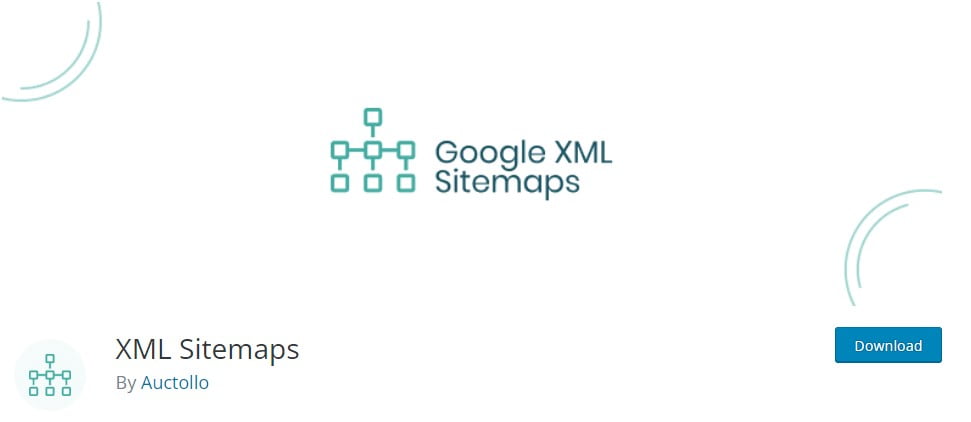 Next on our top list is XML Sitemaps another widely used and comprehensive SEO sitemap plugin for WordPress. With 1+ million active installations and support for over nine years, XML Sitemaps has proven its value over time becoming one of the best plugins in the WordPress directory.
With the XML Sitemaps plugin, you can generate XML sitemaps that will enable Google, and other search engines such as Yahoo, Ask.com, and Bing to index your posts and pages without difficulty.
Though it is a rather easy-to-use and straightforward plugin, XML Sitemaps is also very feature-rich.
Enables to create both XML and HTML sitemaps.
Allows creating sitemaps for all kinds of WordPress posts, categories, etc.
Estimates the priority of posts and makes them get indexed faster.
Compatible with multisite WordPress installations.
Comes in multiple languages.
Notifies search engines every time new content appears on your website (you can set it to notify automatically).
Pricing: The great news is that the plugin is entirely free of charge for everyone.
---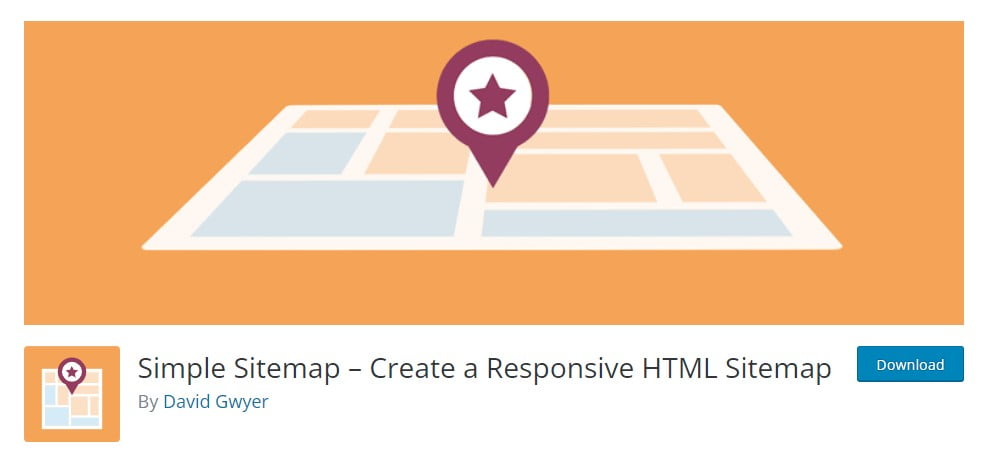 The next well-supported and weel-optimized plugin that deserved its place on our list is the Simple Sitemap Plugin.
With the Simple Sitemap plugin, everything is super simple just a few clicks and you will generate a sitemap, forgetting about confusing and complicated shortcodes.
To create sitemaps with the Simple Sitemap plugin you simply need to add [simple-sitemap] or [simple-sitemap-group] shortcodes to any page and you will have your sitemap visible on the front end.
Moreover, the new version of the plugin has made things much simpler. Now you can add a sitemap block to your WordPress website editor and create and edit your sitemap right in the block editor.
Meanwhile, the latest version of the plugin also includes a handful of startling features.
Building sitemaps visually, without a single shortcode.
Have a preview of the sitemap straight in the editor.
No number limit on displayed posts or pages.
Options to sort sitemaps based on content's title, author, Date, etc.
Application of shortcodes as an alternative to blocks.
Support for several sitemaps per page.
Pricing: Simple Sitemap is free, however, you can upgrade to Simple Sitemap Pro, with a $29 annual cost, for more features and advanced configuration options.
---
The next truly useful and user-friendly plugin we have at our disposal is WP Sitemaps Config. This plugin stands out among all the other plugins mentioned on our list. WP Sitemaps Config provides an options page for WordPress core-generated XML sitemaps.
It comes with all the features you need to make sure your page and content are well-optimized and search engines can crawl them easily and quickly. In this sense, it helps you maintain an adequate sitemap for your website.
WP SItemaps Config can handle a multisite system as well and requires WordPress 5.5 version or higher. Though, to make use of the XML sitemaps you must have PHP Simple XML extension on your server.
This well-optimized and supported plugin comes with a bulk of handy features.
Put the XML sitemaps out of action with a few clicks.
Option to add priority, modification date, and change frequency entries to every URL.
Remove selected posts or pages from the XML sitemaps.
Exclude the sitemaps based on various factors. e.g. public posts, pages, categories, post formats, etc.
Pricing: Great news! This highly recommended plugin is free of charge for everyone. So, anyone eager to grow his website to a higher level can get much out of this stunning plugin.
---
Our last but not least functional and powerful plugin is XML Sitemap & Google News. This dynamic plugin allows the creation of standard XML and Google News sitemaps.
Along with being multisite and WMPL compatible, this useful site-based sitemap tool is built to generate feeds that are compatible with XML Sitemap and Google News Sitemap. This plugin comes with far more useful and extensive features.
Operates with multi-lingual sites and allows all languages to be indexed thanks to Polylang or WPML.
Allows creating human readable sitemaps with XLS stylesheets.
Enables to include multiple post types in the same News Sitemaps (Pro).
Adds keywords tag to News Sitemap (Pro).
Pricing: The free version of the plugin provides a minimum of the features needed to create sitemaps, nonetheless if you want to have access to more sophisticated features, you need to upgrade to the pro version, which starts from $29 per site annually.
---
Final Thoughts
Sitemaps are a crucial part of any website as they enable your page and content to rank higher in search engines. Creating sitemaps manually can be rather time-consuming and can require additional skills. While as always plugins can facilitate and fasten the process.
All of the WordPress sitemap plugins we have enlisted are surely perfect add-ons for your website. Each and every of these plugins will genuinely help your website get indexed by search engines, get more organic traffic, and increase conversions.