Cron runs lots of useful things in the background. However, the WP cron itself is quite limited. Therefore, in the Best Cron Plugins for WordPress, we will review the best ones available on the market right now.
So, if you are ready, let's start!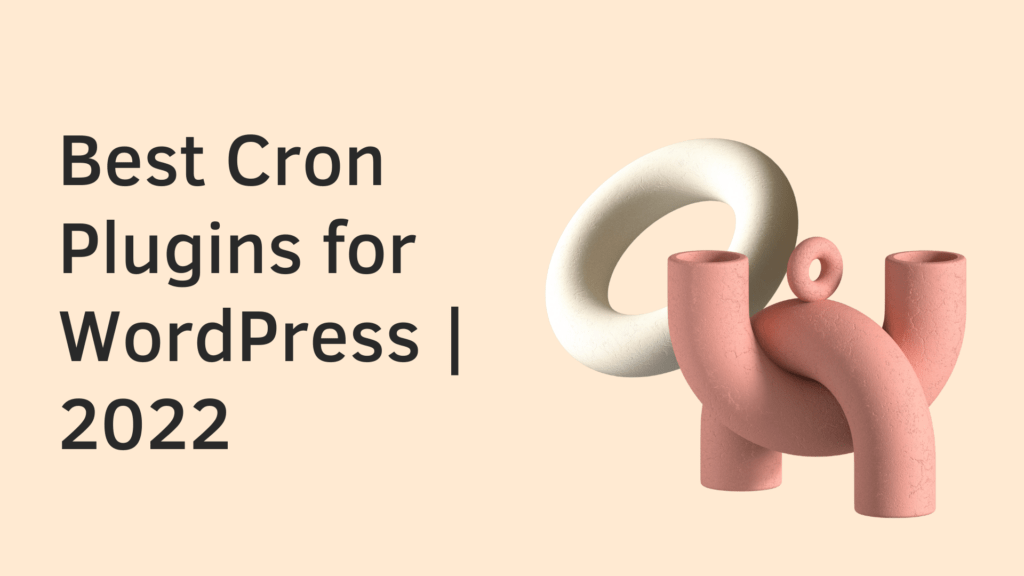 What are Cron Plugins?
WordPress uses a system that is based on cron time to schedule, check for updates, send notifications and emails, etc. Cron plugins are those plugins that execute the same cron system and provide you with certain needed functions, like fixing the exact time for operations (be it a day time, a date, or an interval) on your WordPress website.
---
How to Choose the Best Cron Plugin?
When choosing any plugin, you have to base your decision on a number of critical factors. These are:
Whether or not the plugin affects the loading speed of your website. If there is a plugin that negatively affects loading speed, just find the one that will not. You have no idea how much loading speed can affect conversion rates; even a 1-second difference (if it is decreased) will result in a loss of conversions and sales.
Functionality. The plugin of your choice should offer enough useful functionality ad perform everything that it is created for well. Otherwise, there is no point in the plugin.
Have a good user interface. Indeed, we use plugins to save up time and money; therefore, who needs a plugin with a complicated user interface one has no idea how to use? Right, no one, so make sure to choose the plugin that has a user-friendly interface.
---
Top Best Cron Plugins for WordPress
With Get URL Cron from Bernhard Kux, you can create and operate your cron jobs. The plugin allows you to view, generate and browse the cron jobs, aka operations that your website needs to perform at a certain moment.
Main Features
The main features of getting URL Cron include:
Processing cron jobs. Create, edit or delete cron jobs by requesting URLs or snippets from WordPress.
JSON-fields. You can visit JSON fields to check on retrieved results.
Retry. In case of a failure or a bug, you can retry the URL and repeat the process once more.
View. You can put all the cron jobs in view in the WP Installation, and those cron jobs do not need to be generated via getting the URL Cron plugin, so you can view every single cron job that you ever generated.
Email. There is an option of sending notifications via email for each URL request.
Manual. You can work with your cron jobs manually too.
Log in. Log all your cron job URL requests.
Benefits
Light. The plugin is light and won't affect the speed and work of your website, so it is safe to use without any second thoughts about website execution.
Ease of use. It's not hard to install the plugin, and it is easy to use it after installation. The plugin comes with detailed documentation that explains everything you need to know about the usage of the plugin.
Good reviews. The plugin is rated five stars on WordPress's official website.
Price. Get URL Cron is completely free, but you can donate if you want.
Why Should you choose it?
Get URL Cron is a simple decision for your WordPress website. It is free, and it is doing what it's supposed to do, providing you with an easy way of figuring out your cron job scheduling.
---

CronJob Scheduler by chrispage1 is a plugin that provides you with advanced cron job scheduling. The plugin's work is based on a system of automatic triggers and will help you operate your cron jobs successfully and without wasting time and effort.
Main Features
CronJob Scheduler allows you to:
Advance. The plugin does not interfere with the existing cron system of WordPress. It rather adds more reliable and useful trigger mechanisms to the present WordPress system that make your cron job operations smoother and better.
Improve. Not only does it not slow down your website, but CronJob Scheduler actually improves the speed. It manages recurring tasks on the server and increases the speed of the website.
Automate. Using Unix Crontab in collaboration with CronJob Scheduler, you can automate the cron job handling. This means that you do not need anybody to work with your website in order to operate the cron jobs, it is done automatically by the system.
Benefits
Fast. The plugin is light and fast, so it doesn't interfere with the work of your website. On the contrary, it speeds up your website by processing recurring operations smartly.
Beginner-friendly. The plugin is easy to use for beginners; it takes one action to add to your website's work.
Free. CronJob Scheduler is free of charge.
Well-received. The plugin has 4.5-star reviews on WordPress and updates often.
Why Should you choose it?
CronJob Scheduler is a cron job scheduling plugin that actually works and does its job well. The main reason to choose this plugin is that it automates the cron job scheduling.
---
Affiliate Super Assistant is a plugin by Timo Reith that provides you with Amazon product integrations with your WordPress website. Not only does the plugin integrate with Amazon and other shops with a Pro subscription, but it also allows you to operate your cron jobs.
Main Features
The main features of the plugin include:
Integration. The plugin uses shortcodes to integrate Amazon Products with your website.
Templates. You can choose from existing templates to display the products on your pages or create your own.
Supports all Amazon stores, including Amazon Australia, Brazil, Canada, China, Germany, Spain, France, India, Italy, Japan, Mexico, the UK, and the USA.
Collections. You can put associated products in bundles or collections to sell them better.
The features of the Pro version include:
SEO-optimization
Support of other shops
Email notifications
Bestseller lists
Cron jobs
And more.
Benefits
Multifunctional.
SEO-friendly.
Integrates with Amazon and other shops
Pricing
A personal subscription plan that costs $59 and includes one year of updates and premium support provides unlimited template creation options, collections, email notifications, cron jobs, and a keyword search. Professional and Business subscriptions provide you with the same functions for $119 and $249, respectively. But, when the Personal plan works for one domain, Professional works on five domains, and Business works on 25 domains. With 70% of the price, you can renew the license to get updates and support for one more year.
Why Should you choose it?
This plugin is best for a website that presents itself as an online shop since it is integrable with Amazon. SEO-friendliness and keyword search are other functions that make the plugin more appealing.
---
Docket Cache is a plugin by Nawawi Jamili that works as a WordPress Object Cache that is stored as PHP code.
Main Features
The main features of Docket Cache include:
Cronbot function. Allows you to run hourly automated cron jobs.
Caching. The plugin allows you to cache all kinds of information, including data about objects, posts, WP Menu, and WP Translation.
WooCommerce optimization. Docket Cache services are optimized with the WooCommerce plugin.
Cache Log. All cached data is stored in a cache log from which you can view and retrieve data.
Benefits
Multifunctional. The plugin provides you with caching, cron job services, and core query optimization.
WooCommerce. The plugin is fully compatible with WooCommerce.
Goor Ratings. On WordPress's official plugin page, Docket Cache is rated full five stars. Besides that, it has good customer support, actually solving the issues that customers have.
Bonus: Docket Cache is free!
Why Should you choose it?
Docket Cache has a cronbot service that allows you to run cron jobs on your WordPress website continually and without interruptions apart from other functions.
---
WP-Cron Cleaner is a plugin by Younes JFR. that allows you to display all your cron jobs in order to see which scheduled tasks should be cleaned.
Main Features
View. The plugin allows you to display all scheduled tasks and view them in order to choose which ones you need and which ones you don't need.
Information. Shows the frequency and "next run" of each cron job
Choose. You can choose which cron jobs to clean.
Delete. Allows you to delete cron jobs, including orphan, plugin, theme, and WordPress scheduled tasks.
Benefits
Simple interface. The plugin has a simple interface that allows you to view and edit your cron jobs easily.
Cleans itself: The plugin allows you to clean all needed cron jobs, and when you uninstall it, it clears its own data.
Multisite. The plugin works for all the pages of your website.
---
WPeMatico RSS Feed Fetcher is an incredible cron plugin for your WP website. It is one of the easiest usage auto blogging plugins, that has 5 out of 5-star ratings on WP, over 20.000+ active installations, and lots of positive reviews. All of those definitely indicate the high quality and good performance of the plugin.
Main features
So, the main features are:
Good UI – easy to use, accessible
Campaign feeds
Unix cron and WordPress cron jobs
Feeds auto-discovery
Dashboard Widget with campaigns summary
User role specifications
Manual Fetching
Facebook fetcher
Add-ons, mist importantly this plugin comes in with lots of professional add-ons that will enhance your experience even further
Benefits
Also, let's take a look at the benefits you will gain with this plugin:
Saves your time due to the simplicity of usage
Free to install and use
Feature-rich, and offers truly useful features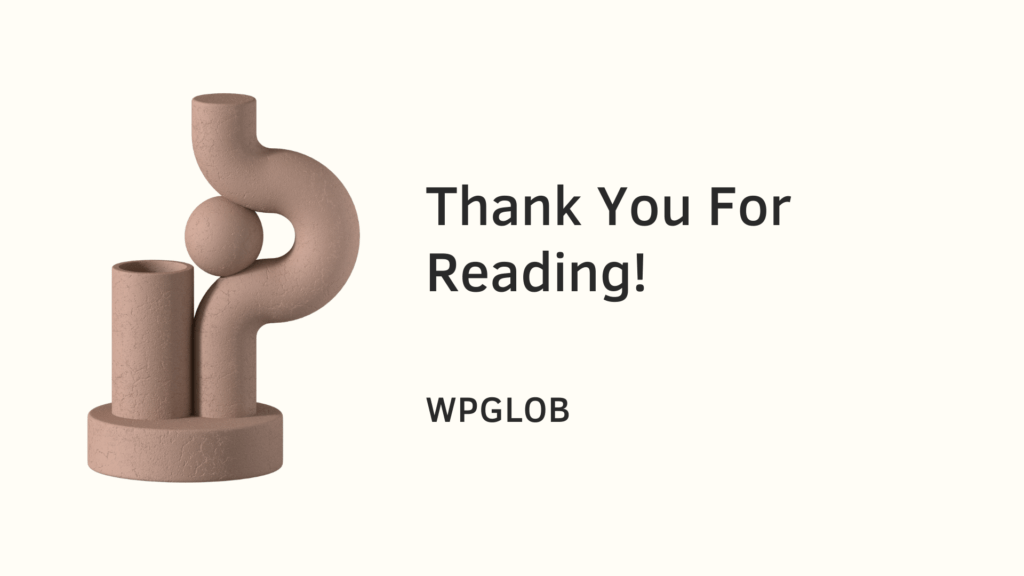 Summary
Now, I suggest that we finalize the "Best Cron Plugins for WordPress | 2022" article. Indeed, you can be confident in your choice, as the plugins displayed in this article are highly reliable and trustworthy. No matter which one will you choose it will perform just fine for your website.
Besides, Cron plugins, I am sure that your customers will be quite motivated if you had some rewards for them in exchange for taking action. So, if you are planning to do so, take a look at the "Best Rewards Apps on Shopify: 2022's Top List" article.