You are traveling quite often? Sending or accepting international payments? or You are a fan of imported things? You will definitely need a currency exchange app.
Then, calculating the currency conversion rate is a part of your daily life. In our innovative world, there is a solution, even for this situation. There are plenty of Currency Exchange Shopify apps, that will help you to quickly and easily convert the cash to your needed currencies.
So, in this article, you will learn about the top 5 Currency Changer Shopify Apps. Let's get further.
---
What is a Currency Exchange App, and How Does It Work?
There are diverse currencies used all over the world. The Currency Exchange is a process of transferring cash from one country's currency to other. Henceforth, the Currency transfer apps are for making easier and more unchallenging the currency conversion process. Moreover, an international money transfer through a bank or transfer services like apps, allows a consumer to convert their current currency into the preferred foreign currency, by utilizing exchange rates based on the global trade markets. Hence, having your own currency calculator beside your hand will be much more comfortable and unchallenging.
Money change can be in both ways physical and online. In a nutshell, convert one countryside currency for another by executing buy and sell transactions. Also, the currency conversion is not usually in a 1:1 ratio. It is fact, that the money transfer rates are changing regularly. All the changes are based on inconsistent global trade markets. Accordingly, an international money conversion is the rate calculation of the difference based on the markets at that exact time.
With the right forward-thinking currency exchange app you can make an accurate and proper money exchange anytime you need.
---
Currency Exchange App Benefits
As can be seen, currency transfers are easier on a digital platform. With a proper currency converter app, all of your company's international payments will be completed with just a few clicks online.
Easy-to-Use – As a matter of fact, the technologies are periodically getting advanced. As a result, you can get major benefits to use for your web store. With currency exchange apps provide your customers with foreign money conversation services. Boost more international sales. Advance your store to a new level. Make it accessible for every customer.
Accessibility – The online money exchange market works 24/7. Hence, it is more comfortable to use, and available to buyers from all over the world. While using a currency Shopify app there will be no kind of issues. Make your digital business available and develop more leads. As a result, bring more user traffic to your store.
No Single Organization Control Completely the Market – It is a fact, that there are many people who are working in the money exchange field. Hence, it will be hard or even impossible to control the market with a single organization. As a result, international exchange is an investment opportunity.
---
Choose the Best Currency Exchange App for Your Website
As I have formerly mentioned, there are diverse Shopify Currency Exchange Apps. So for now, let's get a look at the top 5 currency changer apps. This list of top 5 currency exchange apps will help you to build an international digital store for your customers.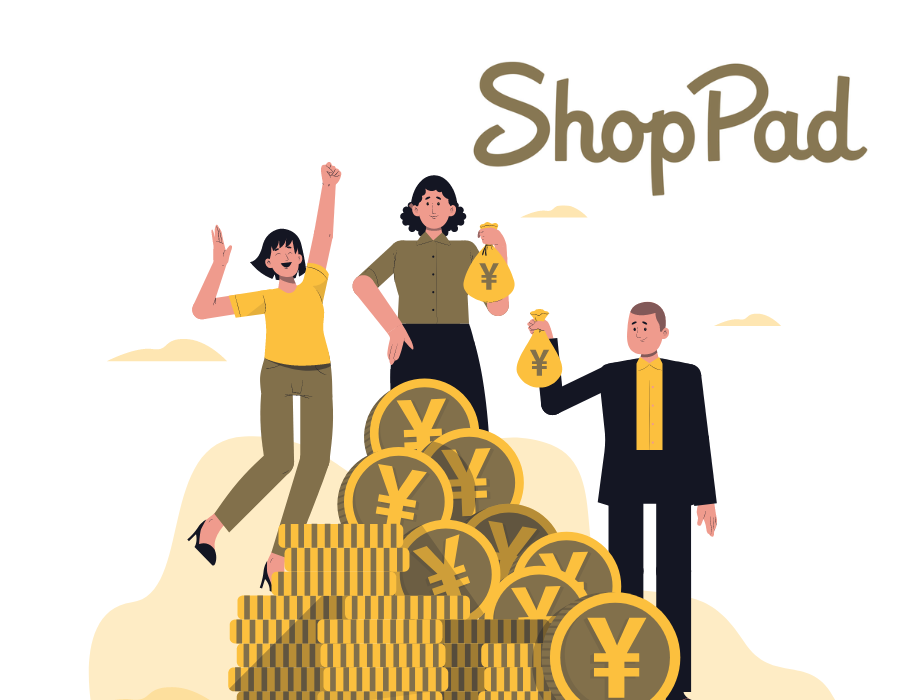 The Coin Currency Converter Shopify app helps to reach more customers with the help of the global banknotes on your Shopify store. Basically, the Coin Currency app helps to convert all of the needed product prices to your client's local currency. Moreover, this app makes automatically exchanges based on the customer's IP address. Additionally, use the Coin Currency Converter and your money exchanges will always be accurate. This app's currency data is only based on the latest rates
Progressive Functionalities
Automatic Conversions – Transform prices using the commercial-grade GeoIP detection for a great customer venture.
Major Currency Support – The Coin Currency Converter app is compatible with more than 150 currencies. Furthermore, it includes all the banknotes required by multi-currency shops and crypto-currencies, for example, Bitcoin.
International Simulator – Use the "international simulator" functionality, to advance showing how customers from all over the world see your store in their country.
Main Features
Currency Selector that Matches Your Store
Rounding Feature (your prices can terminate in a number of your choice)
Display Converted Currencies as You Want
Daily Currency Updates
---
The Currency Switcher and Converter Shopify App is an automatic multi-currency transfer based on the customer's current location. Undoubtedly, with rising advertisement costs, it is harder for business owners to bring new clients to their stores. Furthermore, grow your sales with this Shopify app. Lastly, the Currency Switcher will help you convert more visitors into customers by localizing your website to their local currency.
Progressive Functionalities
Reach Global Market – Allow your users to make purchases in their local currency. As a result, this app attracts international customers and grows your sales.
Multi-currency Auto Conversion – This app allows you to automatically switch costs to the customer's local currency. Thus, this lightning-fast performance provides an outstanding customer experience.
Minutes away – This is an easy-to-use app, all you need to do is only install it and that's it.
Main Features
Country flag with currency code
Round to nearest whole number
Automatic installation
Insert a snippet of the code

---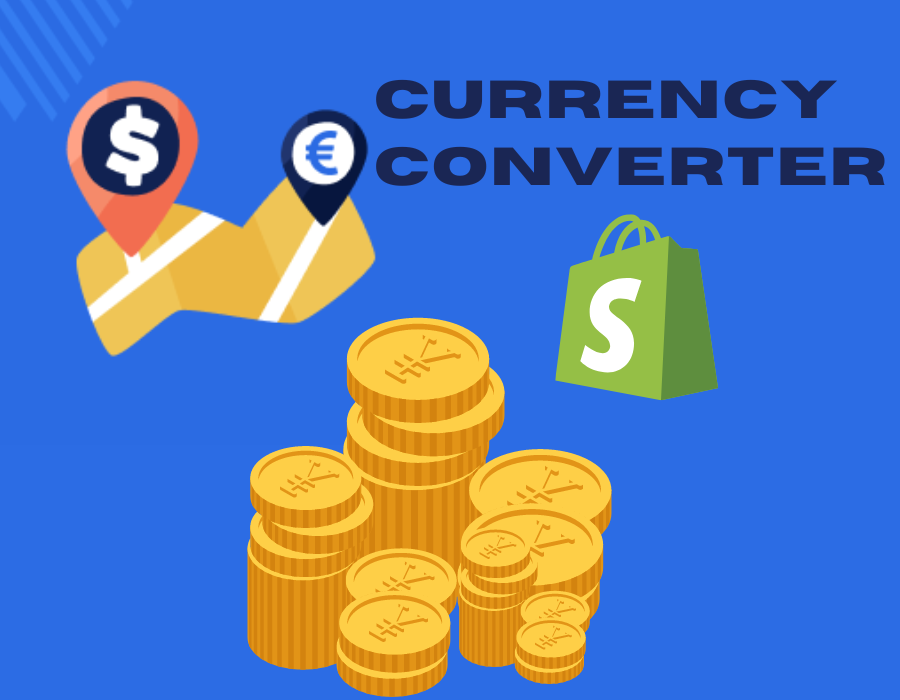 The GeoLocation and Currency Converter Shopify app will help you to localize your users' experience via the geo redirect and multi-currency options. Engage your brand users with the auto geo redirection. Furthermore, redirect your visitors to country-distinct or state-specific domains. Lastly, generate a currency converting store and provide your customers with a localized customer experience. As a result, expand your business horizons.
Progressive Functionalities
Block Malicious Traffic – Improve the security of your website with this tool. Block your web visits from hostile IP addresses or visitors from states or countries with restricted locations via the geolocations auto-detect feature.
Custom Popups – With this Shopify app you can enable popups. Henceforth, every time a popup will be shown before redirecting the web visitors with the Geo Redirect App tool.
User Track – This Currency Converter Shopify app has an option for user tracking. Just add campaign parameters. As a result, track the number of redirects with the Geolocation Redirect App.
Main Features
120+ currencies
A fully customizable pop-up with a live preview
IP-based geo redirection
UTM forwarder to estimate the effectiveness of ads and campaigns
---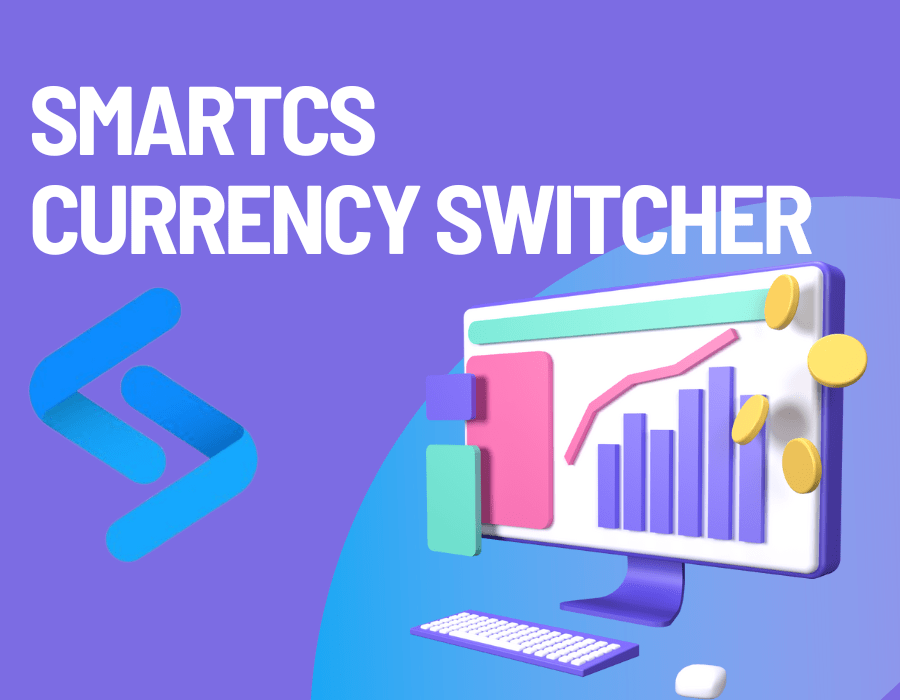 The Smart CS Currency Switcher Shopify App allows its users to purchase and checkout in their local currencies. With this Shopify app, you will be able to grow up your business and bring it to a global level. Expand your business opportunities and horizons to other countries. Furthermore, boost sales and conversions. Thus, with this app, you can improve your customers' shopping experience.
Progressive Functionalities
Auto Currency Switching – The SmartCS allows you to automatically detect your consumers' locations. Afterward, the client's local currency will be auto-switched.
Local Currencies Check-out – The users of this app can effortlessly shop and settle up in their local currencies.
Ready-to-Use Templates – Within this app, you will find 9 already ready-to-use templates for the Currency Selector. Choose the most appropriate one for your website.
Main Features
Live currency exchange rate from Shopify
Auto position currency switcher
Unrestricted support for customization, and integration with other apps
Easy to modify the display of currency format
---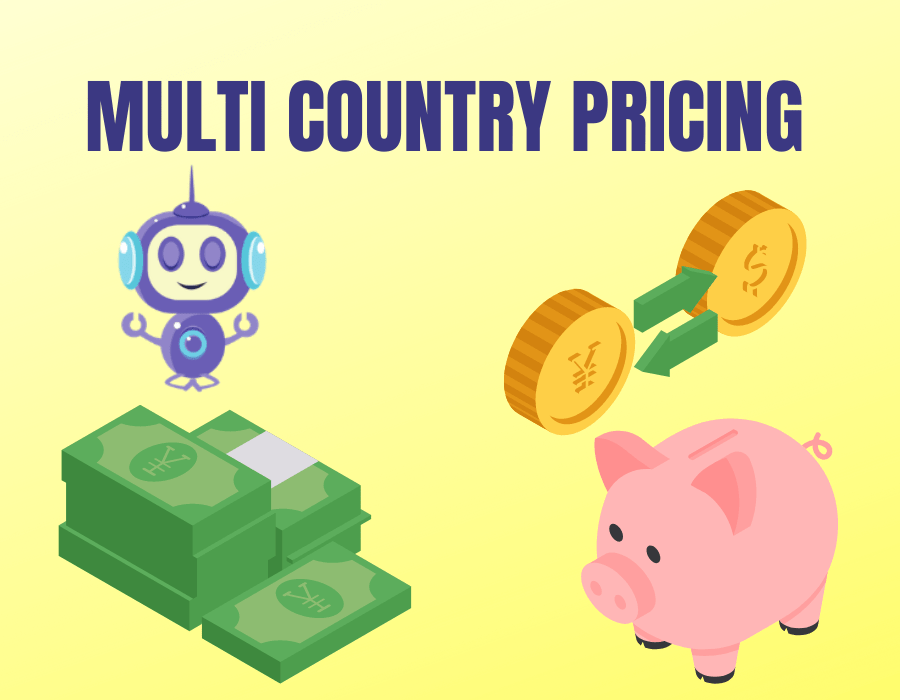 The MLV Auto Currency Switcher Shopify App allows its users to sell products with different currencies to consumers from different countries. Accordingly, recover your shipping costs, and taxes. Certainly, the MLV Auto Currency Switcher Shopify App offers you functionalities to make your website more profitable. Lastly, win more customers and win the trust and confidence of your first-time web visitors.
Progressive Functionalities
Install Multi Country Pricing – This tool allows you to integrate Multi Country Pricing within your own Shopify store. Furthermore, you can showcase different prices for different countries.
Improve User Experience – With this app you can improve your visitors' engagement. Correspondingly, offer a more personalized experience to your global audience.
Drive Traffic and Sales – Accordingly, this feature allows to quickly and easily accelerate the conversions. Thus, your business consumers will always be able to see all of the product prices in their local currency.
Main Features
Currency Selector Dropdown integrated into the theme
Country Flags
IP Based Country Detection
Free UX Customization
---
The Bottomline…
Create a multi-national business website. Provide your customers with a personalized experience. Thus, win the trust of your clients and boost your online business sales.
Undoubtedly, in this article, you have found your perfect currency exchange app. So, it is time to bring your brand to a global level.
Wait! I have a suggestion for you.
If you have a digital product, but do not have a proper marketing strategy, then it is time to promote your product with WPGlob.