Are you in search of a powerful SEO tool? If yes, then continue reading to solve all the issues connected to it. We will learn about Ahrefs which is a very popular SEO tool. In this article, we will dive deep into its features, as well as compare the free and premium plans it offers. So, let's get started.
What is Ahrefs?
Ahrefs is a software that allows SEO specialists to search for competitors and understand which keywords and backlinks are the most imprtant for them. With the help of Ahrefs, you can analyze your competitor's backlinks and identify potential issues. Ahrefs has features of site audit, rank tracking, link building, keyword research, etc. All in all, you can get a high ranking on Google if you use Ahrefs.
So, what does Ahrefs stand for? Let's understand it in the next paragraph.
What is Ahrefs used for?
Ahrefs can be used to monitor the backlink profile of the website, as well as identify the issues that may harm website SEO. You can analyze your competitors, understand their strategy of backlinks, and identify link opportunities with Ahrefs. What's more, you can follow your progress from time to time.
The top industries that use Ahrefs today are Marketing and Advertising, Internet, IT, etc.
Key Features
Ahrefs has a bunch of features you can make use of. Let us review the key features of Ahrefs. You can use all of them to analyze your and your competitor's websites.
Site Explorer
With the help of the site explorer tool, you can research your competitor's website organic traffic, backlinks, as well as keywords he or she has paid for. When you analyze your opponent's domain, you can think of your link-building strategy. You can easily find the keywords your competitors use to have higher rankings on Google. Besides, you can see how much traffic each keyword brings to their website. As we already said you can also see which pages of the website have the most social shares and backlinks.
Keywords Explorer
The keyword explorer tool gives you an overview of each keyword. If you want to analyze the keyword deeply you can use some metrics, for example, traffic potential, global volume, keyword difficulty, etc. Moreover, you can see advanced metrics, such as
Clicks – they show you the average number of search results for the target keyword for a month
Return rate – this tool shows you which keyword is more repeated in searches using a relative scale
Click per search – it shows you how many search results people click after they search for the keyword
Besides these metrics, you can also use % of clicks to see what percentage of searches result in clicks for the chosen keyword on the search results, etc.
Site Audit
The Site Audit tool is a great help to keep an eye on your SEO health score. This tool reviews all the pages of the website and informs you about the problems if they appear. It can visualize the data that are connected with SEO, as well as gives you recommendations on how to fix the SEO problems of the website. The Site Audit tool has the function of automatically grouping issues by type. They can be related to content quality, social tags, HTML tags, performance, incoming links, outgoing links, external pages, resources, and so on. As AHref's site audit is cloud-based, it means there is no need for installation, you can get automatic software updates and you will get an automatic save of each crawl.
Rank Tracker
With the Rank Tracker tool, you have the opportunity to monitor your Google rankings on a desktop across 170 countries. With this tool, you can get a history of visibility, which means that you can see how many clicks from organic search traffic land on your website. You can also have the data on sitelinks, thumbnails, image pack, top ads, bottom ads, videos, tweet boxes, knowledge carts, knowledge panels, etc. So, with the help of this tool, you will see how you grow compared to your competitors.
Content Explorer
Content plays a huge role in your high SEO ranking and in bringing more traffic to your website.
With the Ahrefs Content Explorer tool, you can choose a topic, analyze it and see its popularity. This will help you a lot when defining your marketing strategy, You will know exactly how to improve your content marketing to have better results.
Content Explorer tool will show you the popularity of the topic according to its social shares, publication date, language, word count, page status, and other metrics.
Ahrefs pricing
Ahrefs offers you free and paid subscriptions. The price for the following is:
Lite – 99$ monthly
Standard – 199$ monthly
Advanced – 399$ monthly
Enterprise – 999$ monthly
If you choose to pay annually, then you can 2 months of free usage. The price for the annual subscriptions is the following:
Lite – 83$ annually
Standard – 166$ annually
Advanced – 333$ annually
Enterprise – 833$ annually
Ahrefs Free vs Pro
Ahrefs Free Version
You can use some tools Ahrefs offers you for free. If you verify the ownership of your website you can use Webmaster tools for free. You will able to monitor your SEO health, that is to scan your website for more than 100 issues that may hurt its performance in search engines.
Besides, you can browse the backlink data. You can also clearly see the keywords that bring much traffic to your website. In other words, you will get a better understanding of the SEO potential of your website.
Ahrefs Premium Plans
Ahrefs Premium Subscriptions have a lot more functions than the free subscription.
Lite Subscription – this plan is good for collecting essential data for small businesses, as well as for hobby projects. If you choose to subscribe to this plan, you will make use of Site Explorer, Keywords Explorer, Rank Tracker, Site Audit, SEO Dashboard, and alerts, which means that you will get emails for keyword ranking changes and new and lost backlinks.
Standard Subscription – this plan is perfect for SEO professionals and in-house marketers. In the case of subscribing to this plan, you are going to have everything included in the lite plan, as well as the Content Explorer tool, which will help you search for content ideas and find link opportunities. Besides, you will get 6 months of history, that is you will see backlink and ranking data from the past, position history chart, SERP (Search Engine Results Pages) updates, and Batch analysis and you will make use of the Site Explorer tool, which will give you the opportunity to search for your competitors' backlinks and keyword rankings.
Advanced Subscription – this plan will give you indispensable tools, as well as more data allowance as your business scales. You will get everything included in the Standard plan, as well as 2 years of history, Google Data Studio. You will have Dashboard Folders that will help you organize your projects and find them more easily. Soon, you will also be able to get exclusive access to data from Ahrefs' search projects.
Enterprise – this is a perfect opportunity for big agencies and enterprises. In the case of choosing this plan, you are going to have everything the Advanced plan offers you, as well as unlimited history, as well as access management that will give you a chance to manage access permissions for your team. You will also be able to enable single sign-on (SSO) and unlock the potential of your data with Ahrefs API. Moreover, you will list your SEO agency in Ahrefs' exclusive directory. And finally, you will get the "Pay by invoice" function, which means you can request to make manual payments by invoice.
As you see Ahrefs has a lot of features you can use to improve your SEO performance. This is truly a great tool to have on your list. It is your choice to decide which plan is better for you. However, all of them have options worth to be paid for.
Final Thoughts
So, in this article, we got acquainted with one of the best tools that can be exclusively beneficial to the SEO of your website. That tool is Ahrefs. Ahrefs has a lot of good features you can make use of. Some of its greatest tools are Content Explorer tool, Site Audit tool, Keywords Explorer tool, Site Explorer tool, and Rank Tracker tool, With the help of these tools you can find some keyword ideas for your website, improve your content marketing, research your competitor's backlinks and keyword rankings, scan your website automatically to have issues that may harm the SEO performance, monitor your ranking progress on mobile and desktop.
If you want you can use Ahrefs' Webmaster tools for free. In addition, it has paid subscriptions. The paid subscriptions include Lite, Standard, Advanced as well as Enterprise plans. Each of them offers useful tools to boost your website's SEO. There are many companies that Ahrefs to boost their SEO.
To sum up, we can say that Ahrefs is a great tool for your SEO. Hurry up and start using this tool.
Is the content helpful? Check out our latest article about 3 Best WordPress Search Plugins.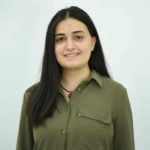 Latest posts by Yeva Harutyunyan
(see all)