Data analysis is an inseparable part of every business. It is a process of collecting, cleaning, and analyzing data. After finishing these stages comes interpreting the analysis results through visualization. There are different types of data analysis. They are descriptive, exploratory, diagnostic, predictive, prescriptive, etc. In this article, we are going to get to know the 5 best data analytics tools.
Today many businesses hire data specialists to have exact statistics about their growth and to be aware of the customer's needs. Furthermore, these specialist analyses help businesses in the decision-making process. Data specialists use different tools to do analyses. Obviously, there are a lot of analytics tools that have a bunch of functions to make the process easier.
Let us start discussing the best data analytics tools.
What is an analytical tool?
First, let's understand what the analytical tools are, before reviewing them.
Analytical tools are a kind of software that allow you to get all the data you need, as well as metrics, and insights. As we already mentioned above, you can analyze the data and visualize it.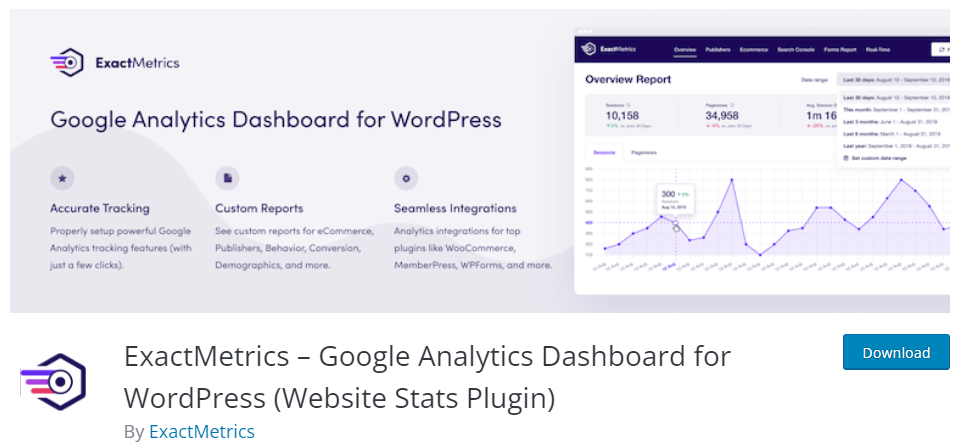 Exact Metrics is a very popular WordPress data analytics plugin that allows you to use all the Google Analytics features. It has more than 800.000 installations in WordPress. Exact Metrics has more than one million users.
Companies like Microsoft, Pizza Hut, Quickbooks, and others use this plugin to fasten their work.
Main Features
The main features of the Google Metrics plugin are:
Ease of usage – you can set up all the features you need without the help of a developer. No coding skills are required.
Google Analytics Dashboard – you can see your Google Analytics reports on your WordPress dashboard
Ecommerce report – you can see conversion rate, top products, top conversion sources, total revenue, and other necessary online store metrics in one place
Real-time statistics – you can see who is viewing your website or what he/she is doing
PDF file exports – you can easily take your reports or send them to your colleagues by exporting them into PDF file format.
Page insights – you can see insights for each post, product, and page. So, you will immediately understand which areas of your website interest viewers the most
Other features of the Exact Metrics analytics plugin include popular post tracking, referral tracking, custom events tracking, form conversion tracking, etc. Moreover, this plugin is very customizable.
Exact Metrics has integrations with WooCommerce Google Analytics, Yoast Google Analytics, Affiliate Google Analytics, Vimeo Google Analytics, YouTube Google Analytics, Gravity Forms Google Analytics, Formidable Forms Google Analytics, Easy Digital Downloads Google Analytics, WPForms Google Analytics, MemberPress Google Analytics, HTML5 Video Google Analytics, Contact Form 7 Google Analytics, Pretty Links Google Analytics, etc. Evidently, this is one of the best data analytics tools.
Pricing
The price of the paid plans of the Exact Metrics is:
Agency – 239$ annually
Pro – 159$ annually
Plus – 99$ annually
You can pay 699$ annually and get another paid version of the plugin if you need more sites.
---
WP Statistics is the second data analytics tool that we are going to review. This is also a popular plugin. WP Statistics has more than 600.000 installations in WordPress and a lot of good reviews.
In addition, this plugin highly appreciates your privacy. You can know your website statistics without sending your data to anyone.
Main Features
The main features of WP Statistics include:
Records of visitor's data including Browser, Search Engine, Referring Site, IP, etc
Page visitor's country recognition
Page visitor's city recognition
Exporting data in CSV, XML, and TSV file formats
Visual Statistic
What's more, you can know how many people visit your website, which posts interest them the most, where they are coming from, etc. Besides, you can get real-time stats, advanced reporting, and so on. Undeniably, this is also a good data analytics tool.
Pricing
WP Statistics has some paid features. The price for the following is:
Add-ons bundle – 99$ annually
Advanced reporting – 39$ annually
Advanced widgets – 39$ annually
Customization – 39$ annually
Mini charts – 15$ annually
Real-time stats – 39$ annually
Rest API – 15$ annually
---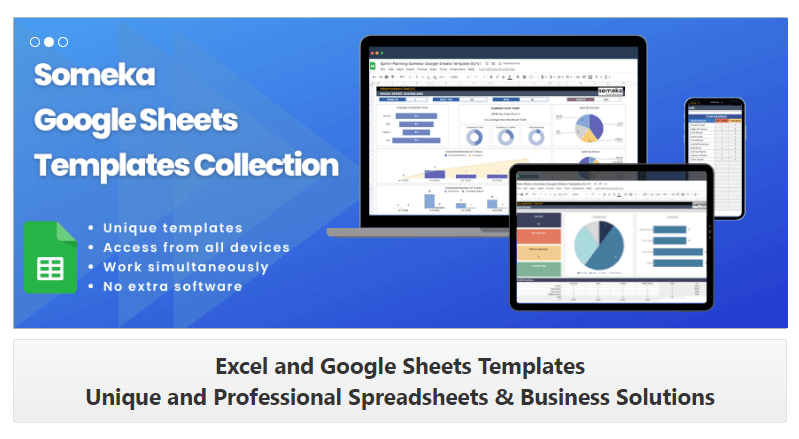 Someka is another spectacular analytical tool on our list. With Someka products, you can cover your business needs as it provides you with Google Sheets and Excel templates. It can be used as a project management tool, to plan your work, make charts, calendars, and visuals and take other necessary actions. Someka makes your work easier as you can use already existing templates.
Main Features
Someka products have a bunch of features that can help your business grow. It has clear instructions and is super easy to use. Someka templates are highly customizable and can serve as a tool for task management.
Someka products include:
Accounting & Finance
Business Strategy
Project Management
Sales & Marketing
Human Resources
Inventory Management
KPI Dashboards
Financial Models
Invoices
Budgets
Calendars & Timesheets
Heat Maps
Data Analysis
Real Estate
Lifestyle
And many more
Each of the provided templates helps you improve your work and makes it more effective. For example, HR specialists of the company can use the job application and recruitment templates to easily find the best candidate for the needed position. Or, if there are upcoming events that are important to your family you can plan them with the help of Someka schedulers.
With Someka templates, you can collect a lot of data and work with it the way you want.
So, as you understand, this is a multifunctional and analytical tool.
And if for some reason you need more than what Someka already offers, you can always ask Someka's highly specialized team to make modifications to Someka Templates.
What concerns pricing, Someka has a free plan and licenses. In the case of the free plan, you do not get a license.
The Single-user license is mainly for individual employees, personal users, freelancers, or just for the people that need those templates for their own needs.
In the case of a Multi-user license, unlimited devices of the same organization can make use of the product. As you understood, this license is for business owners, managers, company employees, and contractors that would like to use this license to work in a multi-user environment.
In both cases, all passwords are sent with the purchase.
The templates are provided on a "One-Time Payment and Life-Time Use" basis.
The prices change according to the templates.
---
4. Burst Statistics – Privacy-Friendly Analytics for WordPress
Burst Statistics is the fourth very popular analytics tool we are going to discuss. This plugin has more than 20.000 active installations and almost five out of five ratings in WordPress.
Main Features
The main features of the Burst Statistics are:
You can see pageviews with the help of this plugin
You can view page visitors
You can see other essential metrics such as sessions, time on the page, referrers, etc
It is highly optimized, consequently, it is built for performance and minimization
The Burst Statistics analytics tool support team is always ready to answer any question you ask. This plugin is very flexible.
Pricing
Burst Statistics is free to download and use. It does not have the Pro version yet.
---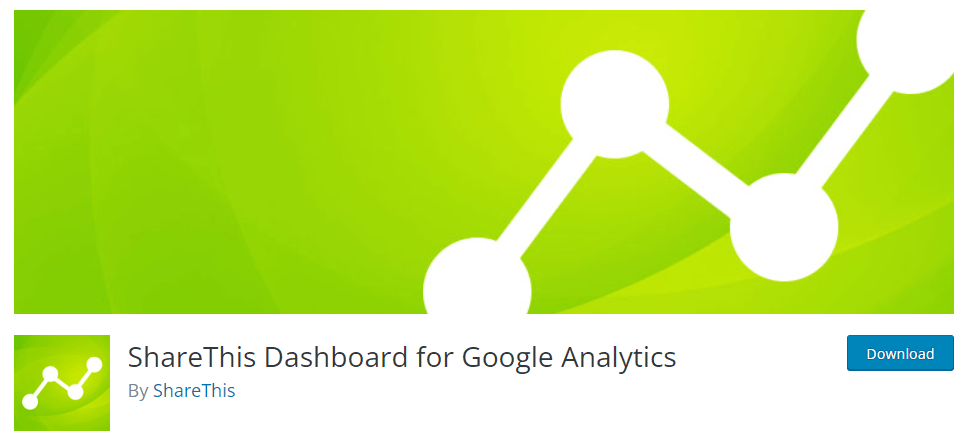 Finally, Share This Dashboard for Google Analytics is the fifth data analytics tool that we are going to review. This is a WordPress plugin and has more than 200.000 installations.
You can access Google Analytics reports and view them on your dashboard by just installing this plugin. After a few minutes, you can start working on it.
Main Features
The main features of Share This Dashboard for Google Analytics plugin are:
It is super easy to use – no developer's help is required
Visitors' interests – you can know the page view number, users, and so on
Top pages – you can get updated on your ten most viewed pages
Demographics of the visitors – you can get information about the visitors of the website including device type
You can choose the location of multiple tracking codes
This plugin disables tracking of all logged-in users
In addition, this plugin has compatibility with Universal Analytics and Google Analytics 4.
Pricing
Share this dashboard for Google Analytics plugin is absolutely free.
---
Final Thoughts
So, in this article, we discussed the 5 best data analytics tools in 2022. As you saw these data analytical tools are of high importance and are considered to be the best for business today. With the help of analytical tools, businessmen can exactly know their audience. As we already mentioned they can understand which posts, products, and pages interest their customers the most. The analytical tools help data scientists save time as they have a lot of options they can make use of. Thus, if you are in need of analytics tools then these 5 best data analytics tools are ready to help you.
The above-mentioned analytical tools were ExactMetrics, WP Statistics, Someka Solutions, Burst Statistics and Share This Dashboard for Google Analytics. Each of these analytics tools has useful and helpful features. The important thing is that they care about your privacy. Another feature is that they have a lot of integrations. Besides, they can provide you with the user's data such as search engines, his/her country, city, and so on.
Summing up, if you are in need of analytics tools then these tools are ready to help you.
Visit WPGlob plugin reviews to read more articles about WordPress plugins.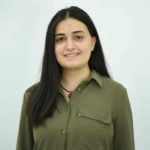 Latest posts by Yeva Harutyunyan
(see all)