While we are at the forefront of our blog,
reviewing to find the best solutions for our readers,
our partners are constant development of their products
to be the best in what they do! 
Company: Yay Commerce
Founder: 
Category: Ecommerce 
Slogan: Build your eCommerce business in minutes, not days.
Company: Crisp
Founder: 
Category: Livechat
Slogan: Give your customer experience a human touch.
Company: Ninja Team
Founder: 
Category: File Manager
Slogan: Media Library Folders will take your WordPress media library to the next level.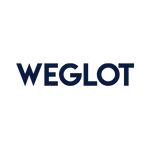 Company: Weglot
Founder: 
Category: Translation
Slogan:A fully translated website, the simple way.